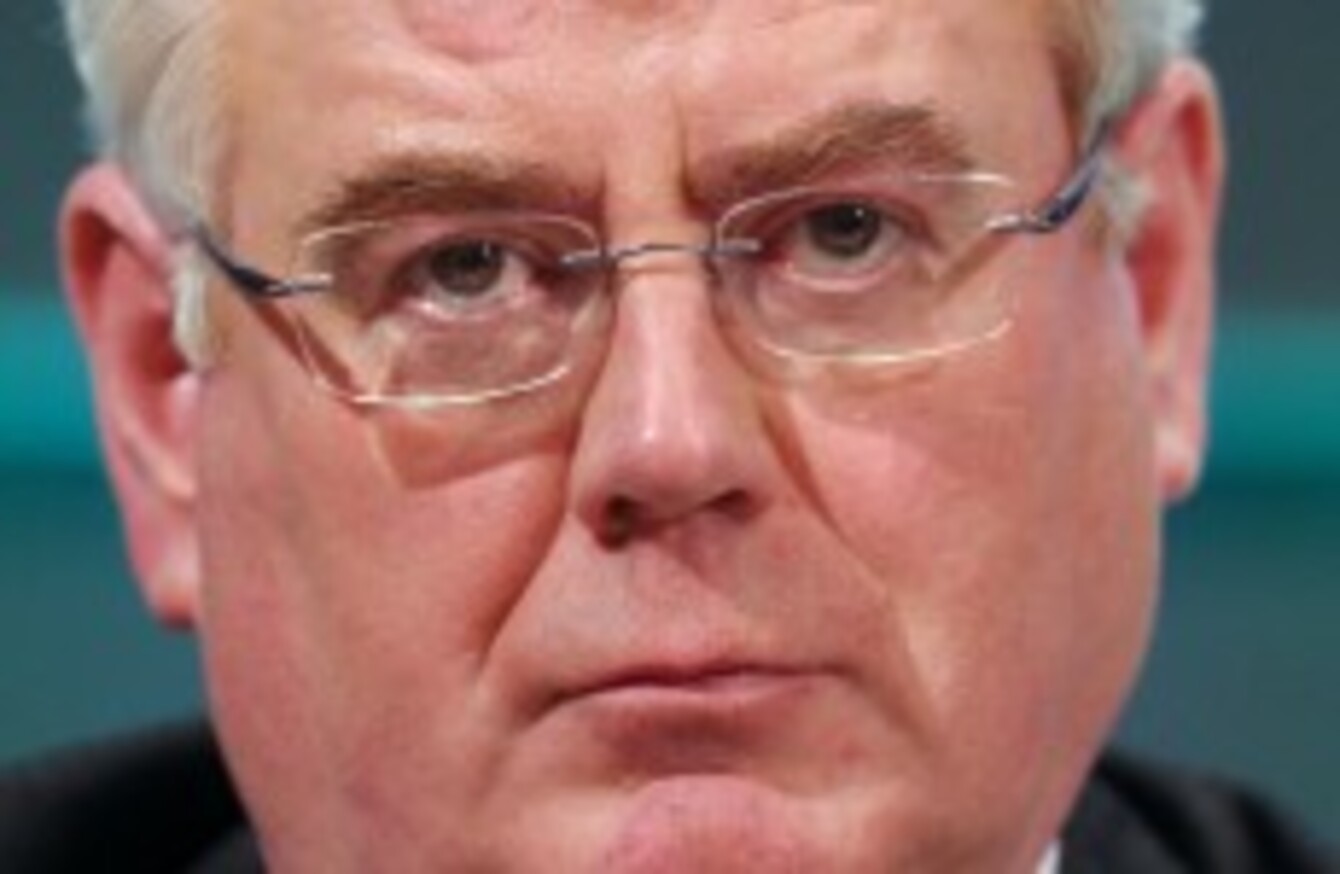 Tánaiste Eamon Gilmore
Image: Niall Carson/PA Wire/Press Association Images
Tánaiste Eamon Gilmore
Image: Niall Carson/PA Wire/Press Association Images
AFTER BEING CRITICISED and accused of 'manipulation' by a German MEP yesterday, Ireland's Tánaiste Eamon Gilmore has received praise today.
French MEP Alain Lamassoure said he wants to praise Eamon Gilmore "for the way he has conducted the negotiations regarding the MFF from the side of the Irish Presidency".
Yesterday, German MEP Reimer Böge said that Gilmore's statements that an agreement had been reached on the budget were "a rather objectionable manipulation by the presidency". Böge then said he was stepping down from his position as one of the parliament's negotiators in the talks.
Difficult negotiations
Today, Lamassoure said:
In these very difficult negotiations on the most important topic for the European Union in the coming years, he has shown a great capacity for listening and he has shown proof of full loyalty towards his counterparts.
He said that Gilmore has "taken political risks within the frame of a very tight negotiating mandate that was based on a unanimous decision by the member states".
Lamassoure said that when, during the negotiations, he realised that Gilmore "went as far as he could go within his mandate", he proposed to table further discussions on the text in the respective delegations.
The delegation of Parliament was not in a position to accept the outcome, given the differences expressed by representatives of the different political groups in Parliament. As lead negotiator, I will present the agreed text to the Parliament and I will personally defend it.
He said that this means that the representatives from the different political groups can then express their views in a way that allows the political leadership in Parliament to give a response to the Irish Presidency. These are needed for its discussion on the package in the General Affairs Council coming Tuesday.