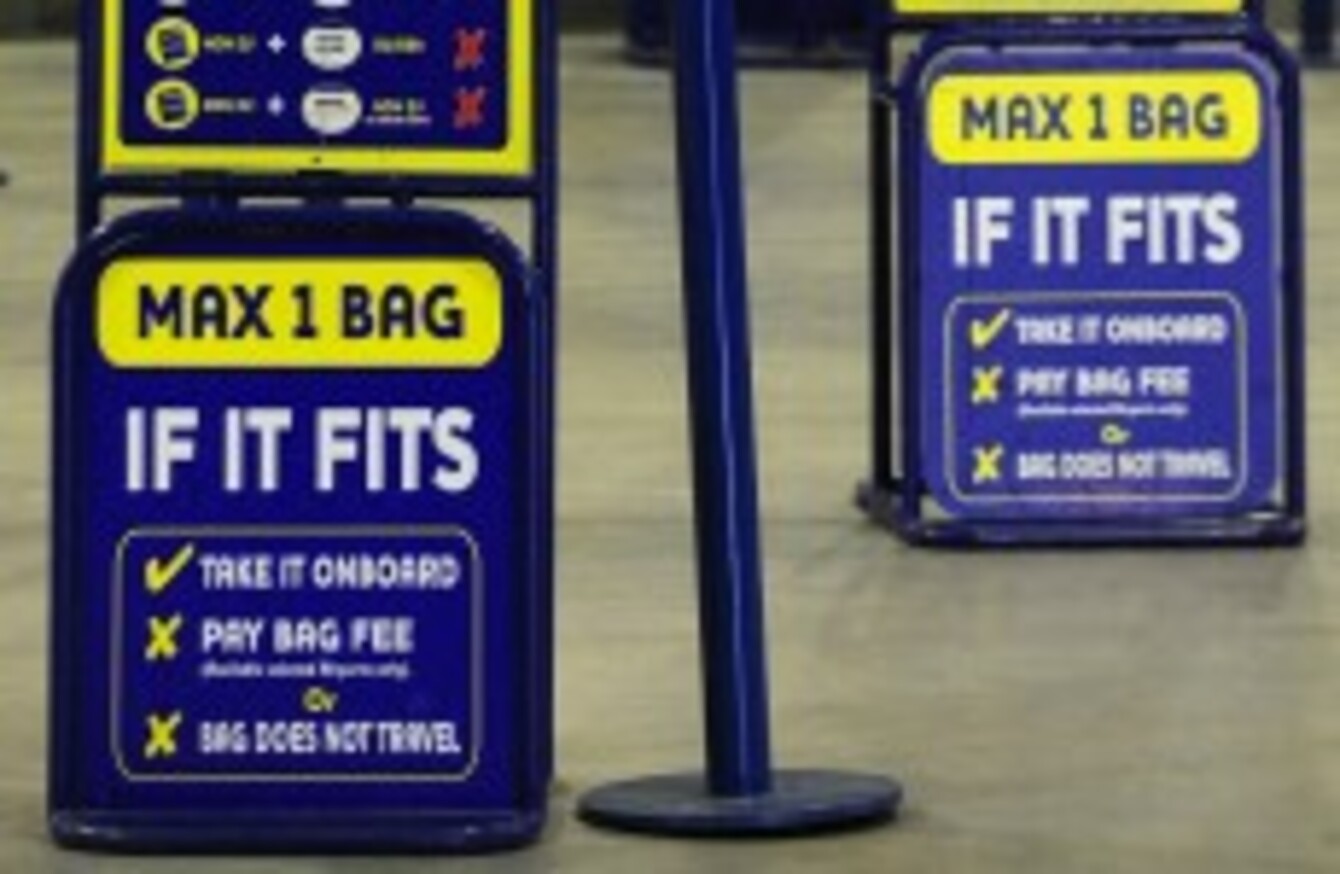 Image: Rui Vieira /PA Archive
Image: Rui Vieira /PA Archive
MEPS IN BRUSSELS have called for the European Commission to include a reasonable hand luggage allowance rule in the upcoming revision of air passenger rights legislation, which is to be tabled before the summer.
Kicking off the debate with Commissioner Karel De Gucht in the parliament yesterday, British MEP Brian Simpson said action needs to be taken to address the inconsistency and the lack of transparency which often faces the public when travelling.
"It has been standard practice for a number of years that passengers are allowed to take airport purchases on board, free of charge, as part if their carry on allowance," he said.
"In some airports with some airlines, a bottle of whiskey got charged and in others it didn't, it was pot luck if passengers got charged or not. It is this inconsistency that the committee is concerned about."
Simpson said that his concern was that over recent years "certain airlines look to charge for everything and other's don't". "It is in this area of charging that I would ask the commission to act to give the public full transparency and to help alleviate the cancer that is add on charges which bedevil European aviation."
Irish Socialist Party MEP Paul Murphy said the relationship between passengers and airlines was not "a relationship of equals between a passenger who can choose from any airline in the world".
As a previous speaker pointed out, many passengers have no choice and we all know that many airlines use this one bag rule, not in the interests of passenger safety, not in the interest of passenger comfort, but simply as a means of increasing their bottom line by forcing passengers into paying inflated fees for checked baggage.
"We also know this is just one of the many 'Wild West' practices that is used by airlines to increase their bottom line," he added.
Commissioner De Gucht admitted that hand luggage restrictions vary greatly but said "the Commission sees this as the reflection of diversity in a very competitive market", adding that he was not in favour of more regulatory action.