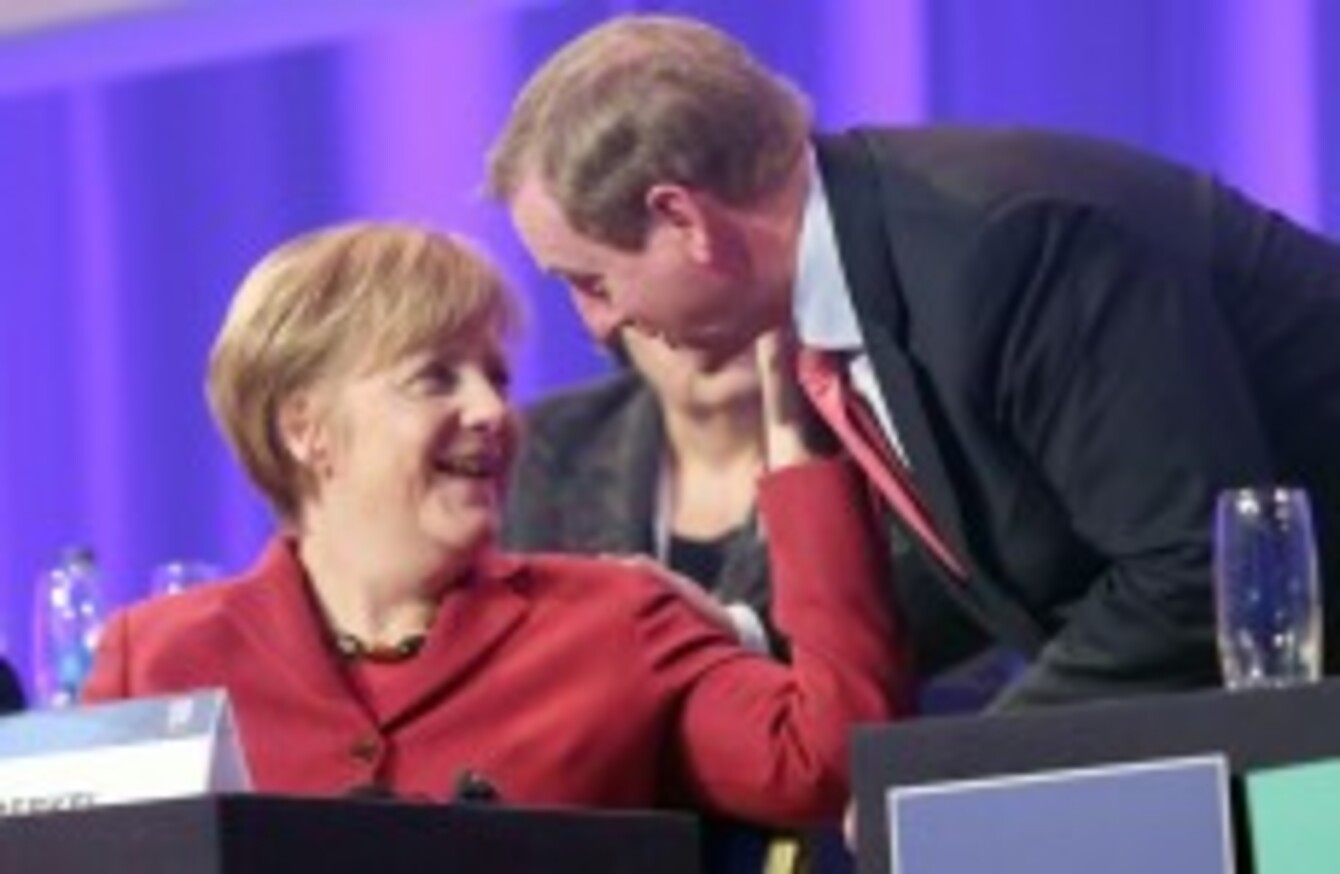 Image: Laura Hutton/Photocall Ireland
Image: Laura Hutton/Photocall Ireland
EUROPEAN UNION COUNTRIES have posted a combined surplus of €32.6 billion in the second quarter of the year mostly thanks to Germany's all-powerful export industries.
The total current account surplus for the EU's 28 member states was up from the €8.1 billion recorded in the first three months of 2014, but down from the €40.9 billion registered for the same time last year.
Within the troubled eurozone, the current account surplus was even higher – €60.5 billion for the three months, or roughly 2.5% of the region's GDP.
Germany alone recorded a surplus of €46.3 billion, followed by the Netherlands with €15.6 billion and Italy with €6.1 billion, according to the latest Eurostat figures.
Ireland's current account surplus for the three months was €2.9 billion.
At the other end of the spectrum, the UK had the biggest deficit at €25.5 billion with France's €11.4 billion deficit the next largest.
Why should we care about all this current-account stuff?
Put simply, a current account surplus means that a country is saving more than it spends internally – and is therefore a net lender to other nations.
Big exporters like China and Germany consistently have trade surpluses while some major economies like the US, which has been running current account deficits since 1992, are heavily reliant on foreign investment to keep them ticking over.
But Germany has recently come under fire from the US Treasury, the IMF and other quarters for its export-driven approach, which has been blamed for dragging down eurozone economies by fuelling "anaemic" domestic demand.
In a report last year, the US agency said: "The net result (of Germany's policy) has been a deflationary bias for the euro area, as well as for the world economy."
Economic growth with the eurozone has been virtually non-existent and there are fears the region could slip into recession again as the region's three biggest economies, Germany, France and Italy, have all struggled with negative or stagnant figures.
But Germany has so far been resisting pressure to abandon its austerity approach in the face of the economic headwinds.
Meanwhile, the ECB plans to go on a spending spree, buying up debts to push more money into the struggling region and hopefully stimulate widespread growth.