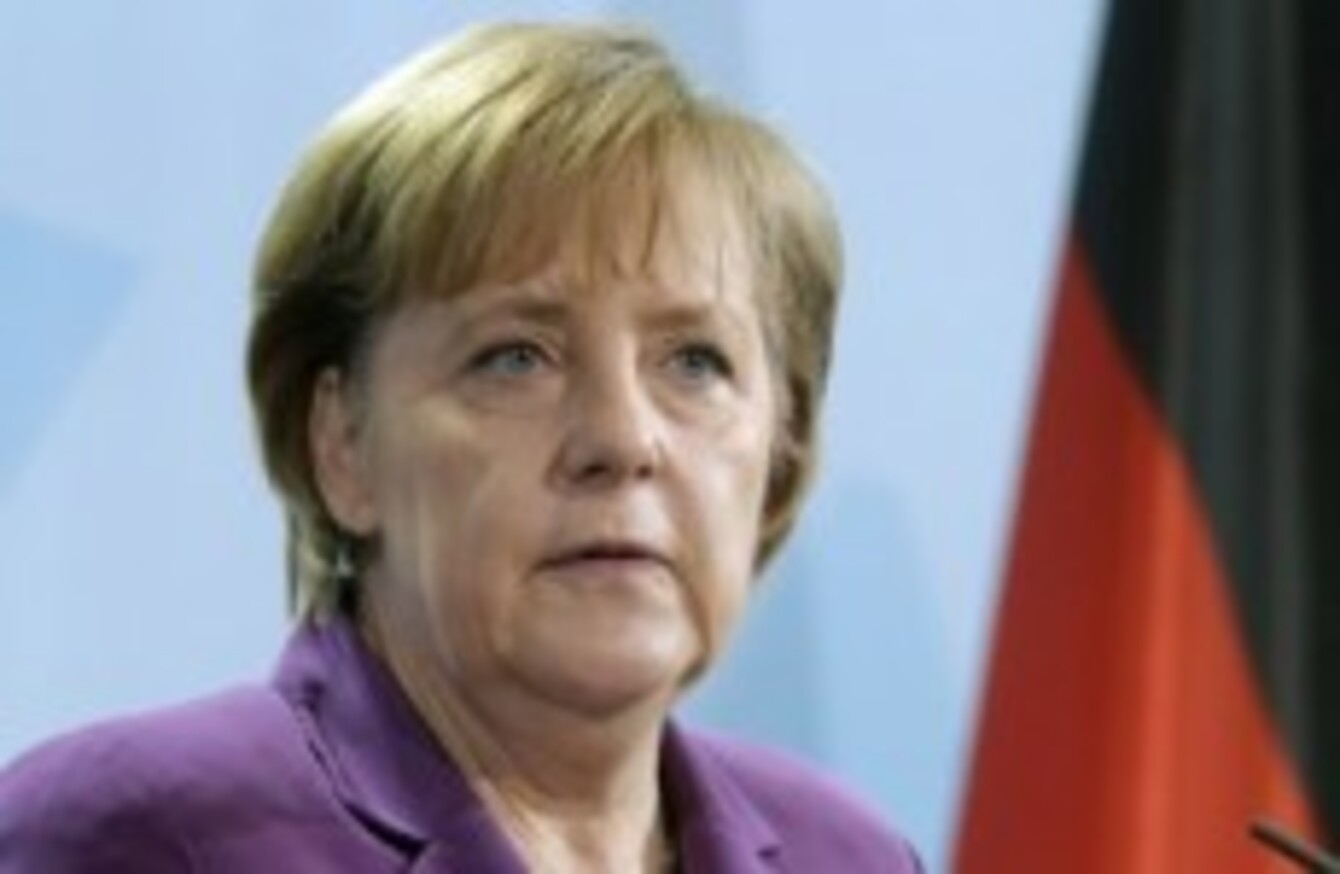 German Chancellor Angela Merkel
Image: Michael Sohn/AP/Press Association Images
German Chancellor Angela Merkel
Image: Michael Sohn/AP/Press Association Images
IT APPEARS THAT Ireland's corporation tax rate will not be raised as a condition of a European Union bailout, according to German Chancellor Angela Merkel.
Speaking to RTÉ News, German Chancellor Angela Merkel said that the question of the corporation tax rate was a matter for the Irish government. She added that all EU countries could access the eurozone's protection umbrella if they wished, but that "Everything else is up to each individual country".
However, at a summit of Nato leaders in Portugal today, French President Nicolas Sarkozy said that while raising the rate was not a condition of financial help, he believed Ireland would do so. He told reporters in Lisbon:
In the conditions for activating the mechanism, there are no fiscal demands…
It's obvious that when confronted with a situation like this, there are two levers to use: spending and revenues. I cannot imagine that our Irish friends, in full sovereignty, (would not use) this because they have a greater margin for manoeuvre than others, their taxes being lower than others.
He added: "It's not a demand, it's an opinion."
Meanwhile, the Swedish prime minister has said that his country would consider giving Ireland a loan if one was requested. Sweden is not a member of the eurozone.
Likewise, the British Foreign Secretary William Hague has said on BBC Radio 4′s Today programme that it would also consider helping Ireland:
We do stand ready to assist in the case of Ireland, although let me stress, that no formal request has been made for that assistance.