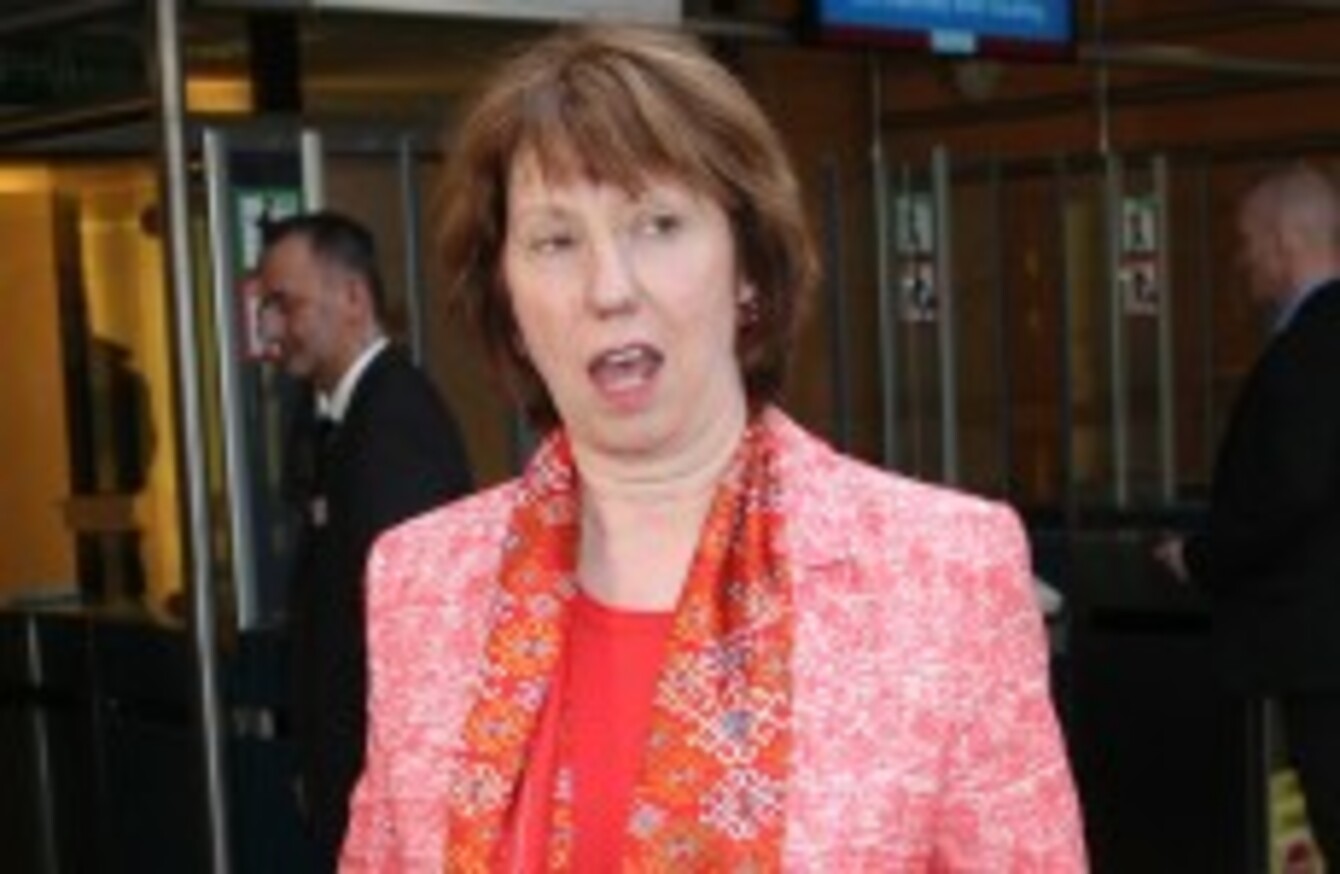 Image: Yves Logghe/AP
Image: Yves Logghe/AP
THE EU'S FOREIGN policy chief Catherine Ashton has urged Turkey's prime minister Recep Tayyip Erdogan to abide by European democratic standards – as Germany and Italy warned that a violent crackdown on protesters could harm Turkey's bid for membership of the European Union.
Delivering her first public statement on Turkey's troubles in a speech to the European Parliament, Ashton said Erdogan's response with protesters must be "engagement not antagonism."
"This is an important moment for Turkey. A chance for it to renew its commitment to European values," she said. "I am convinced it can meet this challenge."
Recalling that EU ministers are to decide this month whether to open a new chapter for the first time in several years in Ankara's stalled bid for membership, Ashton said: "Turkey as a candidate country needs to aspire to the highest possible democratic practices."
Of the 35 so-called 'policy chapters' EU candidates must negotiate, Turkey has opened talks on only 13.
The European Union must not pull back from Turkey despite concerns over Erdogan's handling of the protests, Ashton said.
"This is not the moment to disengage from Turkey but to engage more closely. And for Turkey to engage more closely with the EU too."
Turkey's efforts to join the EU formally started in 2005 but are snagged due to human rights concerns and the row over Cyprus, whose northern third is occupied by a republic recognised only by Turkey.
In Germany, foreign minister Guido Westerwelle said images of demonstrators being chased down by riot police in Istanbul were "disturbing" and sent the "wrong message" to EU nations.
"The Turkish government is sending the wrong message to the country and to Europe with its response to date to the protests," he said, adding that Ankara must do "all in its power" to protect democratic rights.
"We expect Prime Minister Erdogan to de-escalate the situation in the spirit of European values and initiate constructive communication and peaceful dialogue."
A German foreign ministry source meanwhile said it was unlikely Turkey's EU talks could enter the next stage soon.
"That will probably not be possible," the source said, adding that there were still "considerable doubts".