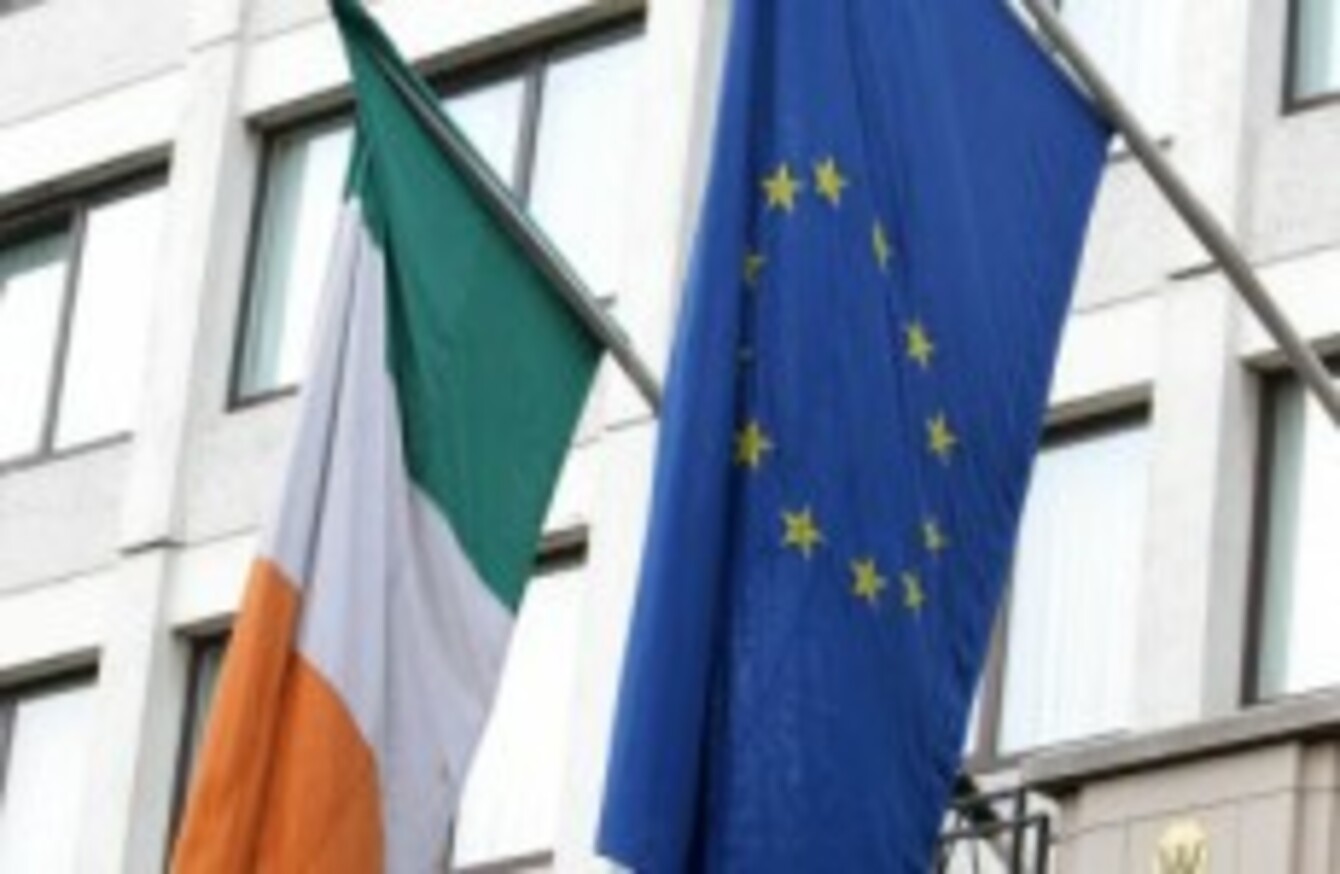 Image: Niall Carson/PA Wire
Image: Niall Carson/PA Wire
ALMOST 70 PER CENT of Irish people would not be willing to accept cuts in pay or pensions even if it was required to save the Euro currency according to a new survey.
The Red C poll was commissioned by the EU Democrats, a Brussels based political organisation, for the Peoples Movement in Ireland
The Peoples Movement campaigns against great centralisation of power in the EU and says that the findings released today show that "Irish people's generosity will only stretch so far".
The results showed that just 27 per cent of the +1,000 Irish people questioned said that they would be willing to accept cuts if the future of the euro depended on greater austerity.
Unsurprisingly, the unemployed and those on lower income levels were even more unlikely to accept greater austerity for the sake of the the EU monetary project.
The survey also measured whether or not Irish people felt that the European Central Bank was 'concerned with Irish interests'.
The results showed a roughly even split in the question, with 48 per cent of the opinion that the ECB was concerned with Ireland's interests and 52 per cent saying they were not.
People's Movement spokesperson Robert Ballagh says that the survey should act as a "strong health warning" to the Government in contemplating further austerity measures.
"It is significant to note that despite Irish people's current attachment to the euro a large majority will resist any further pain to ensure its survival, " he said. " The Irish taxpayer has already paid a high price for the euro's survival."
President of the EU Democrats, former MEP Patricia McKenna, also pointed towards further results of the poll which showed that 69 per cent of those surveyed were unaware of changes to EU laws that will see the number of votes each country holds  in the European Council become directly related to the size of that country's population.
Just 1 in 3 are aware of the change which will come into force from November 2014 the survey reveals.
"These findings come as no surprise to members of the Peoples Movement," says McKenna. "We have argued consistently that there was a deliberate policy by the Government and the political establishment to keep Irish people in the dark about this fundamental change to the EU law-making process.
From November, under the new population-based system, the six largest EU States will increase their share of council votes from 49 per cent to over 70 per cent while the combined voting share of the 22 smallest States will fall from 51 per cent to less than 30 per cent.
The Red C survey involved a sample of 1,003 adults of voting age and can be viewed in full here.