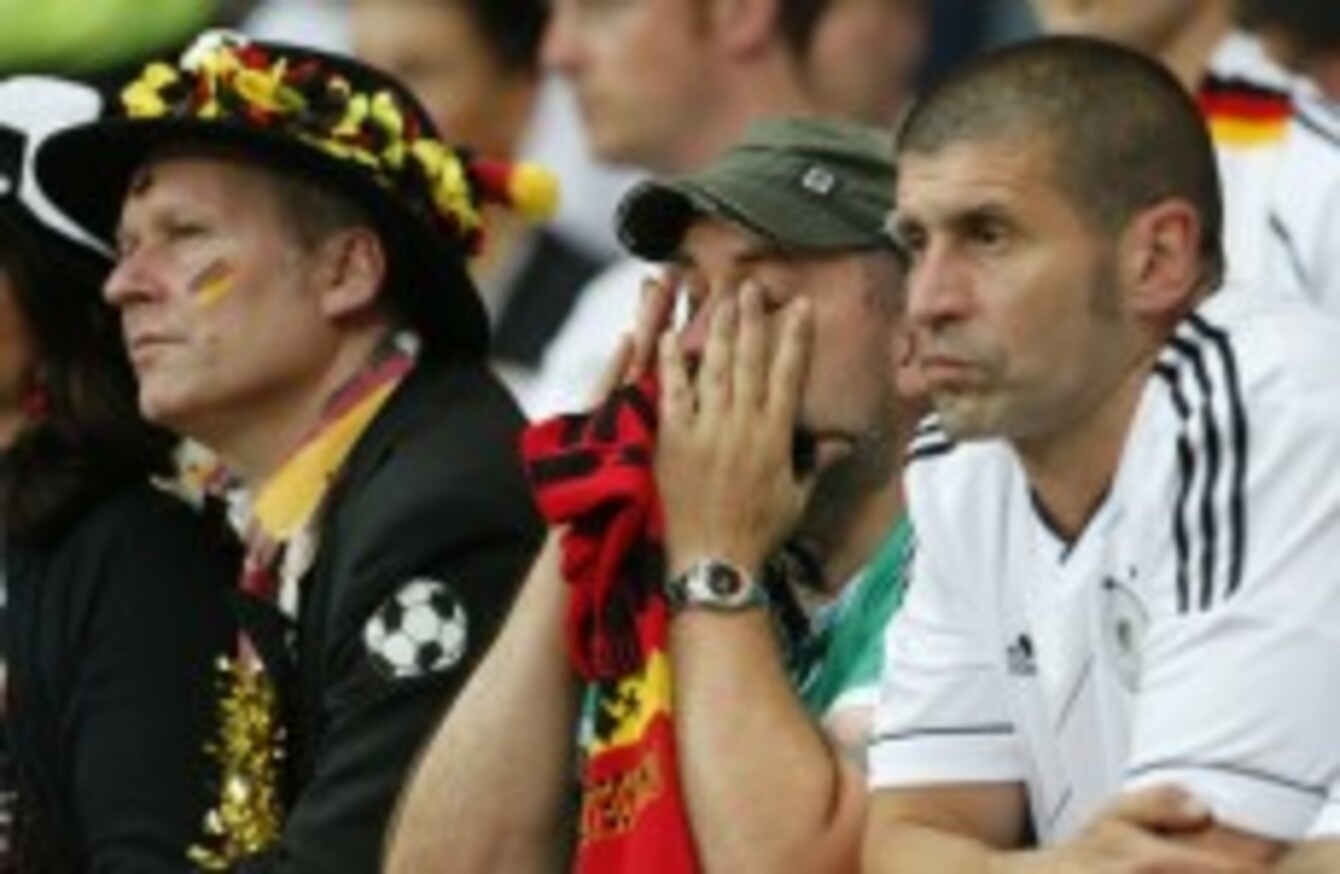 Image: AP Photo/Gregorio Borgia
Image: AP Photo/Gregorio Borgia
Updated at 1.30pm
THE EUROPEAN CENTRAL Bank is about to start its €1.1 trillion money-creation programme and that announcement has sent the euro plunging to decade-long lows.
ECB president Mario Draghi yesterday said the bank would start its €60 billion-per-month bond quantitative easing (QE) scheme on Monday as it upgraded eurozone growth forecasts for the years ahead.
"In an environment of improving business and consumer sentiment, the transmission of our measures to the real economy will strengthen, contributing to a further improvement in the outlook for economic growth and a reduction in economic slack," he said.
The ECB upgraded its forecast for GDP growth in 2015 to 1.5% – up from the meagre 1% it predicted in December – with more-bullish expectations of 1.9% in 2016 and 2.1% for 2017.
But the news that the central bank was about to pull the trigger on its QE programme has been enough to send the euro reeling to an 11-year low of under $1.10 and a seven-year low against the pound.
Here's how the currency's fall has looked over the past 12 months as the US economy has strengthened and expectations have built for the ECB's newly-created money flowing into the financial system:
QE coming
The QE programme will involve the ECB adding funds to its balance sheet – effectively creating money out of nowhere – to buy up member states' debts.
The idea is the scheme will drive up demand for sovereign bonds and push down yields, which set the rates at which governments can borrow money on the markets.
It is hoped this will in turn inspire member states to spend more and investors to seek higher returns by putting their money elsewhere, fuelling the region's economy.
The yield on Ireland's benchmark 10-year bonds recently fell below 1% for the first time in the country's history.
Goodbody chief economist Dermot O'Leary said the ECB's meeting yesterday "wasn't nearly as dramatic" as the January session when the QE plan was laid out – but that was to be expected.
"It did, however, provide some interesting additional information on the ECB's latest thinking on a number of issues, including QE implementation, Greece and the expected trajectory of inflation and economic growth," he said in a briefing note.
The ECB is now a bull on economic recovery in the euro, in a relative sense at least."
Growth coming
Meanwhile, the latest EU economic figures out today showed GDP growth was creaking further forward into positive territory.
Economic output was up 0.3% across the eurozone for the last quarter of 2014 and 0.9% when compared to the same time in 2014.
Growth was stronger across the broader EU, with the biggest gains for the quarter coming in Spain (0.7%), Germany (0.7%) and the UK (0.5%) of the major economies.