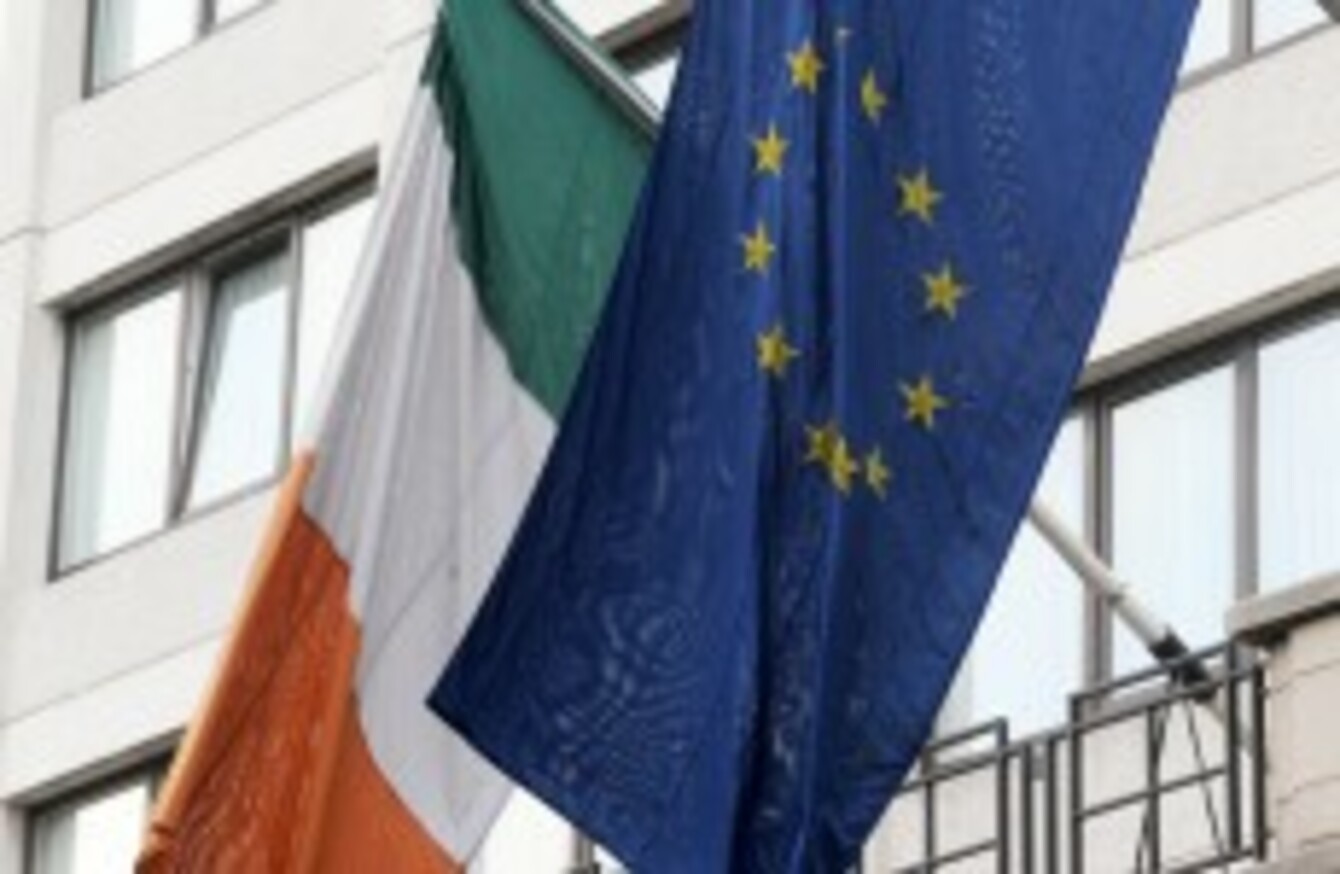 Image: Laura Hutton/Photocall Ireland
Image: Laura Hutton/Photocall Ireland
THE EUROZONE ECONOMY grew more slowly than forecast during the first quarter of the year, prompting fears of a slowdown in the nascent economic recovery.
Official figures released by eurostat this morning show that the eurozone grew by 0.2 per cent in the first three months of the year, slower than predictions of up to 0.4 per cent.
In the EU28, growth was up by 0.3 per cent.
The Economic and Social Research Institute has already said that the €2 billion in budget cuts that are planned for this year can be avoided if the economy grows quickly enough, but the latest indicators will act as a warning signal to those hoping to back off austerity.
The Government has also been loudly signalling its intention to deliver a fillup in the form of a tax cut to a weary electorate if the economy continues improving.
GDP increased by 0.9 per cent compared to this time last year in the eurozone, with gains of 1.4 per cent in the EU28.
Dutch disaster
Ireland did not supply figures for the first quarter of the year, along with Greece, Denmark, Croatia, Luxembourg, Malta, Sweden and Slovenia.
The most marked contraction was in The Netherlands, where the economy shrank by 1.4 per cent. In a statement, the Dutch national statistics office blamed the poor perfomance on low natural gas exports caused by the mild winter.
Other economies that failed to expand included Finland, Portugal, Cyprus, Italy and Estonia.
Among the countries that posted strong results, Hungary and Poland both saw their economies expand by 1.1 per cent, while the UK grew by 0.8 per cent, as did Germany.
France was stable with neither losses nor gains.
Minor inflation gains
Seperately, European inflation grew  0.2 per cent during April to stand at 0.7 per cent overall. This compares to a rate of 1.2 per cent a year earlier.
In Ireland, the rate of price increases was 0.4 per cent. The UK saw the highest level of inflation at 1.6 per cent, while at the other end of the table Greek prices remain firmly deflated, at -1.6 per cent.
European Central Bank president Mario Draghi has signalled that he is prepared to take action next month to curb the threat of deflation in the Eurozone.