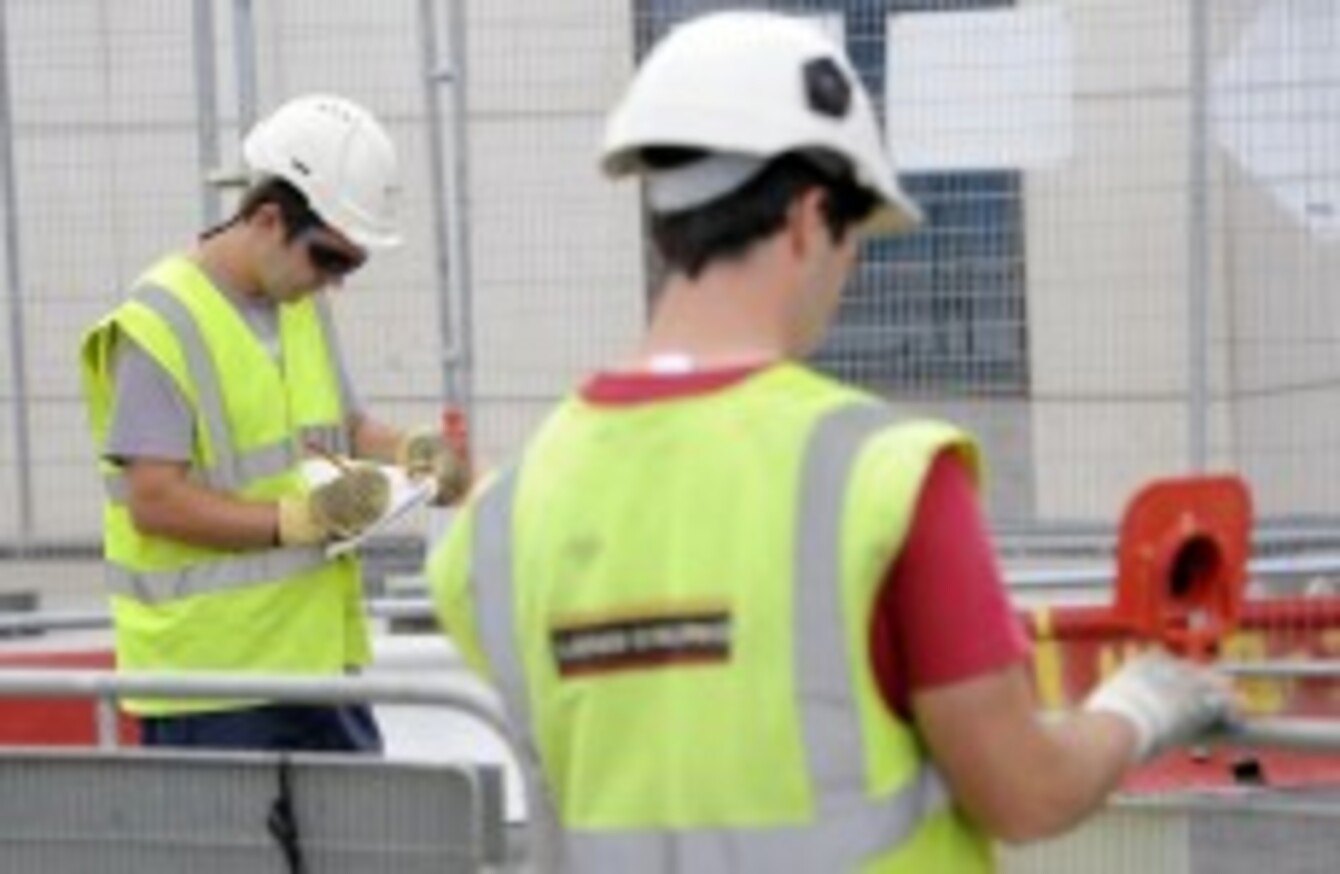 Image: Sasko Lazarov/Photocall Ireland
Image: Sasko Lazarov/Photocall Ireland
THE EUROPEAN PARLIAMENT has approved €35.7 million worth of aid to help find new jobs for redundant workers in Ireland.
The money will be directed towards the almost 6,000 workers who lost their jobs when just under 3,300 construction, architecture, engineering and technical firms in Ireland closed down.
Ireland made three applications in total for the funds – all of which were passed with huge majorities during a vote in the European Parliament. The requests had already been approved by a budget committee in September.
The money will be used to help provide training programmes, income supports, entrepreneurship supports and occupational guidance for workers.
Payments under the fund must be made within two years of a formal application being made so the Irish government must spend the money before next June or it will be forfeited.
The Society of Chartered Surveyors Ireland has estimated that the number of people employed in the construction industry alone has fallen from 271,000 at its peak to around 105,000 currently. The unemployment rate in Ireland is 14.2 per cent.
Workers in Austria and Greece will also receive smaller amounts from the European Parliament. The total aid package from the EU Globalisation Adjustment Fund was €42.3 million, with Ireland receiving the vast majority.
The EU Globalisation Adjustment Fund (EGF) helps find new jobs for workers made redundant due to changes in world trade patterns caused by globalisation or the financial crisis.