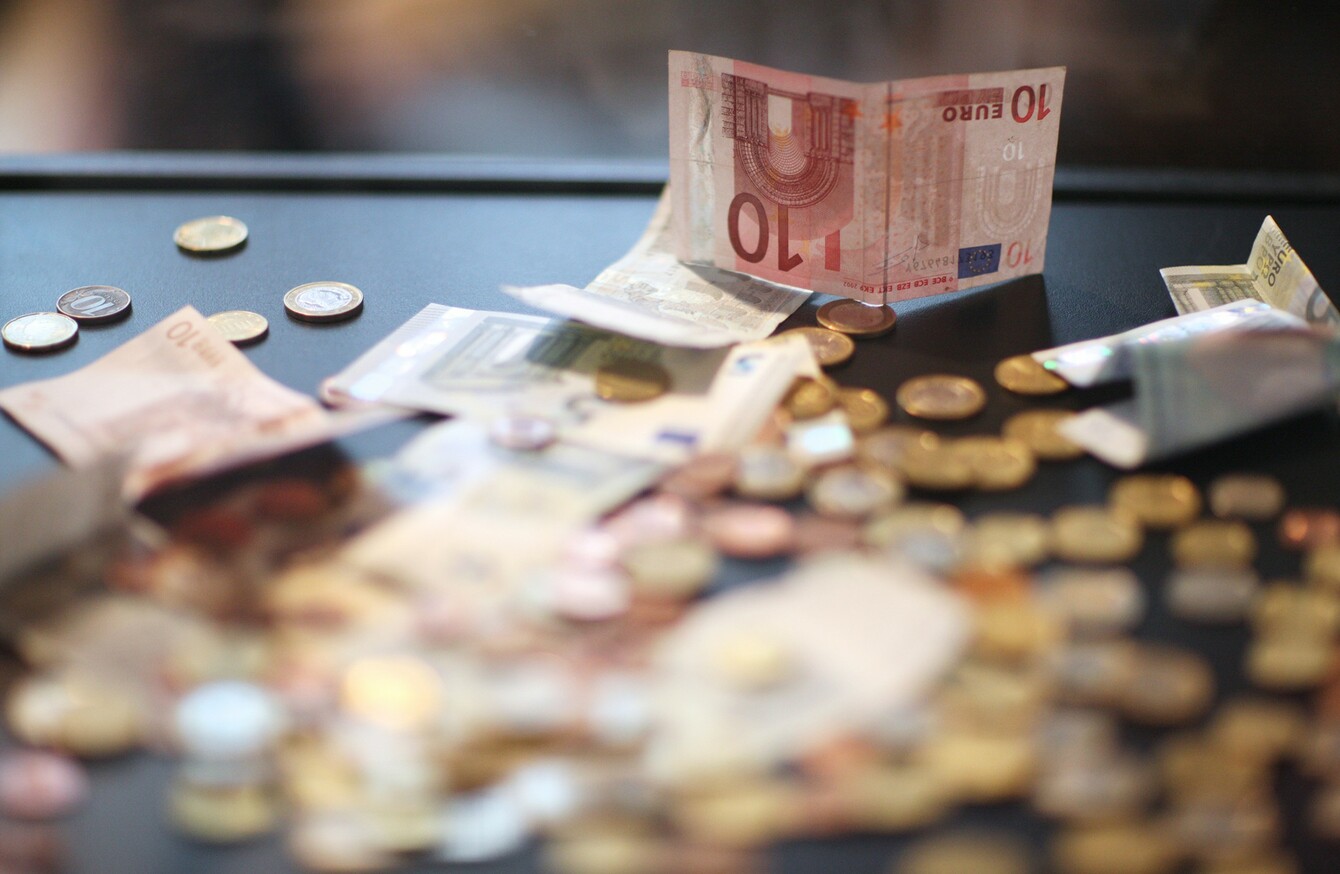 Image: Shutterstock/Anna Jurkovska
Image: Shutterstock/Anna Jurkovska
GERMANY'S TOP COURT has ruled that the European Central (ECB) can use a crisis-solving tool which Eurosceptics said allowed it print money to give to states.
The country's highest court ruled today that the ECB's 2012 bond-buying plan called Outright Monetary Transactions (OMT) is legal under the German constitution.
The court threw out objections to the mechanism, which was announced in 2012, but has never actually been used.
It formed part of ECB President Mario Draghi's landmark promise to do "whatever it takes" to save the battered euro at the height of the crisis in 2012.
That vow, backed by the announcement of the OMT programme, helped reduce borrowing costs for the most debt-hit countries, calmed markets and is widely credited with bringing the eurozone back from the brink.
This is 'good for Ireland'
Brady Gordon, an Irish Research Council PhD scholar at the School of Law in Trinity College says an adverse ruling could have ended the single currency.
However, he says the ruling is "good for Ireland and good for the euro".
"The ruling means the status quo goes on. It allows the ECB to bail out countries which get into difficulty."
The promise of OMT was that the ECB could, if necessary, buy up unlimited amounts of government bonds from debt-stricken countries that had pledged reforms such as Italy, Spain and Portugal.
The plan has its critics
Critics charged that the ECB is essentially printing money and lavishing it on states, leaving taxpayers with the risk of one day having to foot the bill.
#Open journalism No news is bad news Support The Journal

Your contributions will help us continue to deliver the stories that are important to you

Support us now
Nevertheless, few observers had expected the Constitutional Court to torpedo the ECB's programme.
In January 2014, it had voiced concerns about OMT but then kicked the case up to the European Court of Justice in Luxembourg.
The EU's highest court has since essentially backed OMT, arguing that while the ECB's chief purpose is price stability, it may also support EU economic policy goals.
That move is part of the ECB's massive quantitative easing, or QE, stimulus programme that aims to boost inflation and growth in the 19-member currency bloc.
With AFP reporting.