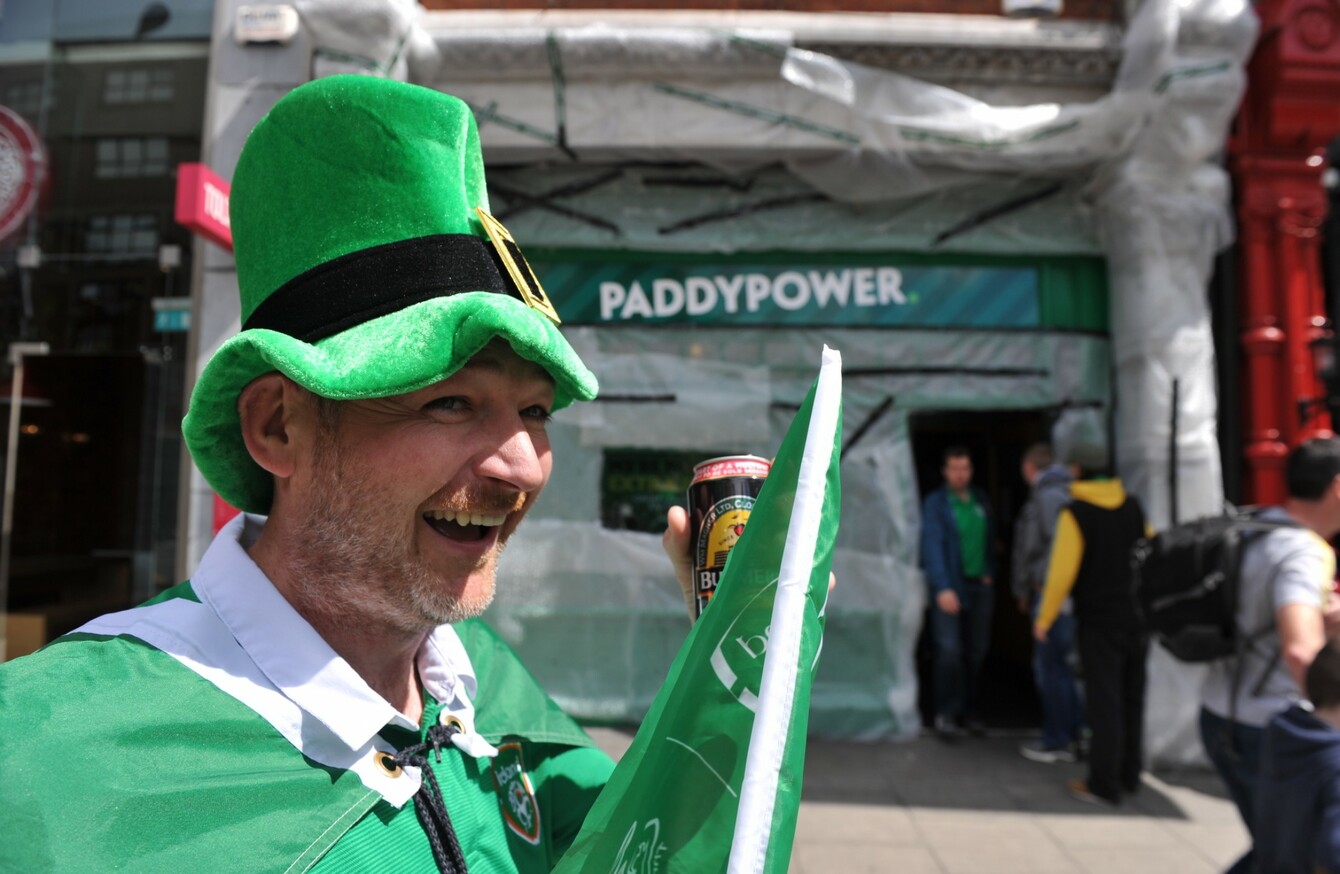 An Irish fan outside the Aviva Stadium in Dublin
Image: Barry Cronin/PA Wire
An Irish fan outside the Aviva Stadium in Dublin
Image: Barry Cronin/PA Wire
THE FORTHCOMING EUROPEAN Championships in France will be played under a state of emergency.
This comes after the country's Prime Minister Manuel Valls announced it would be extending the conditions that came into effect in November 2015 after the Paris attacks for another two months.
The conditions will remain in place until the end of July and also cover the Tour de France, which will take place in the country during the course of the month.
While in place the state of emergency gives French police the power to carry out searches and raids without warrant and also gives them the power to restrict public gatherings.
Irish fans
Under the state of emergency the Department of Foreign Affairs is currently advising Irish travellers to "exercise extreme caution" before going to France.
Following the Brussels bombing last month in which 35 people died, travellers are advised that there will be further security operations in place at borders, railway stations, ports and airports across France.
Yesterday the Department of Foreign Affairs released a list of 11 tips that Irish fans should follow when travelling to the country for the football tournament.
These included making sure that your passport is valid, bringing your European Health Insurance Card, and familiarising yourself with local laws and customs.
'We have to ensure security'
Speaking to France Info radio - a service operated by public service broadcaster Radio France – Prime Minister Valls confirmed that the state of emergency would be extended.
"We have to ensure security," he said, and that the large numbers attended matches were a major factor in its decision to extend the conditions.