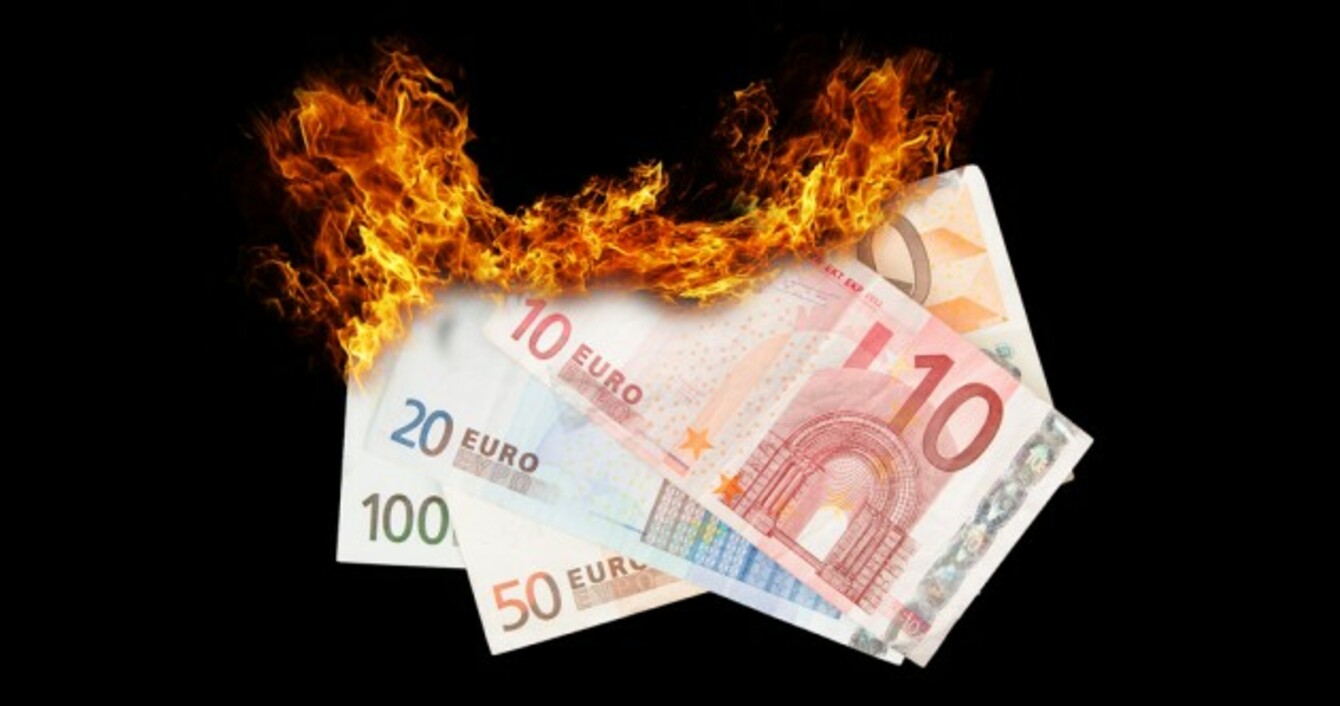 Image: Shutterstock/MyImages - Micha
Image: Shutterstock/MyImages - Micha
THE TECHNICAL GROUP has called on the Government to rethink the prospect of a European Debt Conference.
Group whip Catherine Murphy has tabled a Private Members' motion calling on Fine Gael and Labour to support such a meeting.
In the document, Murphy and several other independent and Sinn Féin TDs note that the financial crisis "highlighted the deviation from the founding principles and values of the European Union, such as solidarity and mutual respect amongst nations".
The motion describes Ireland as "a casualty of timing", adding that the socialisation of private banking debts amounted to "sacrificing the social and economic interests of Irish citizen".
Speaking at the launch of the motion, Murphy said the country's debt burden has caused "lack of fiscal expansion and lack of investment" that needs to be addressed.
We have so often heard promises of a 'game changer', well here is the opportunity … This is an unprecedented moment whereby we can tackle the debt crisis head on while there is a momentum across Europe to discuss debt and it's wider issues.
"That the Irish Government have not joined in calls for a European Debt Conference just does not make sense. Surely, if we've learned any lessons from the bank guarantee it is that public inclusion and involvement in vital matters that affect their lives is vital. This is a public matter, it is not a private matter for Government and that should be respected."
TCD Finance Professor Brian Lucey said that a Europe-wide debt conference is "a political, social and economic no-brainer".
You cannot dig yourself out of a hole. It's is time to put the moralising aside and start looking at solutions. 
Michael Taft, from Unite trade union, described such a conference as "imperative" as the high level of Irish debt has a "massive impact on the daily lives of citizens".
The motion will be debated in the Dáil tonight and tomorrow night.
Greece
New Greek prime minister Alexis Tsipras was first to propose the idea.
Both Finance Minister Michael Noonan and Social Protection Minister Joan Burton initially indicated support for the idea, but Enda Kenny was less keen.
The Taosieach told the Dáil that such issues will be debated at Eurogroup and Ecofin meetings by European finance and economic ministers.
Kenny said he wished Tsipras and his government "well in the challenge that they face".
Yesterday, Tsipras announced that his government would be making proposals for "a menu of debt swaps" that would avoid the need for any of the country's €315 billion mountain of foreign debt to be written off.
The move would involve the issuing of two new types of bonds. One would be linked to nominal economic growth to refinance European rescue loans, and the other would be "perpetual bonds" that would replace Greek bonds owned by the European Central Bank.
This approach would avoid creditors having to take a 'haircut' on the Greek debt, an outcome that is fiercely opposed by several EU countries led by Germany.
Given the painful regime of spending cuts that had to be endured by Irish people, the country will be watching the outcome of any such proposal with great interest.
Additional reporting: AFP