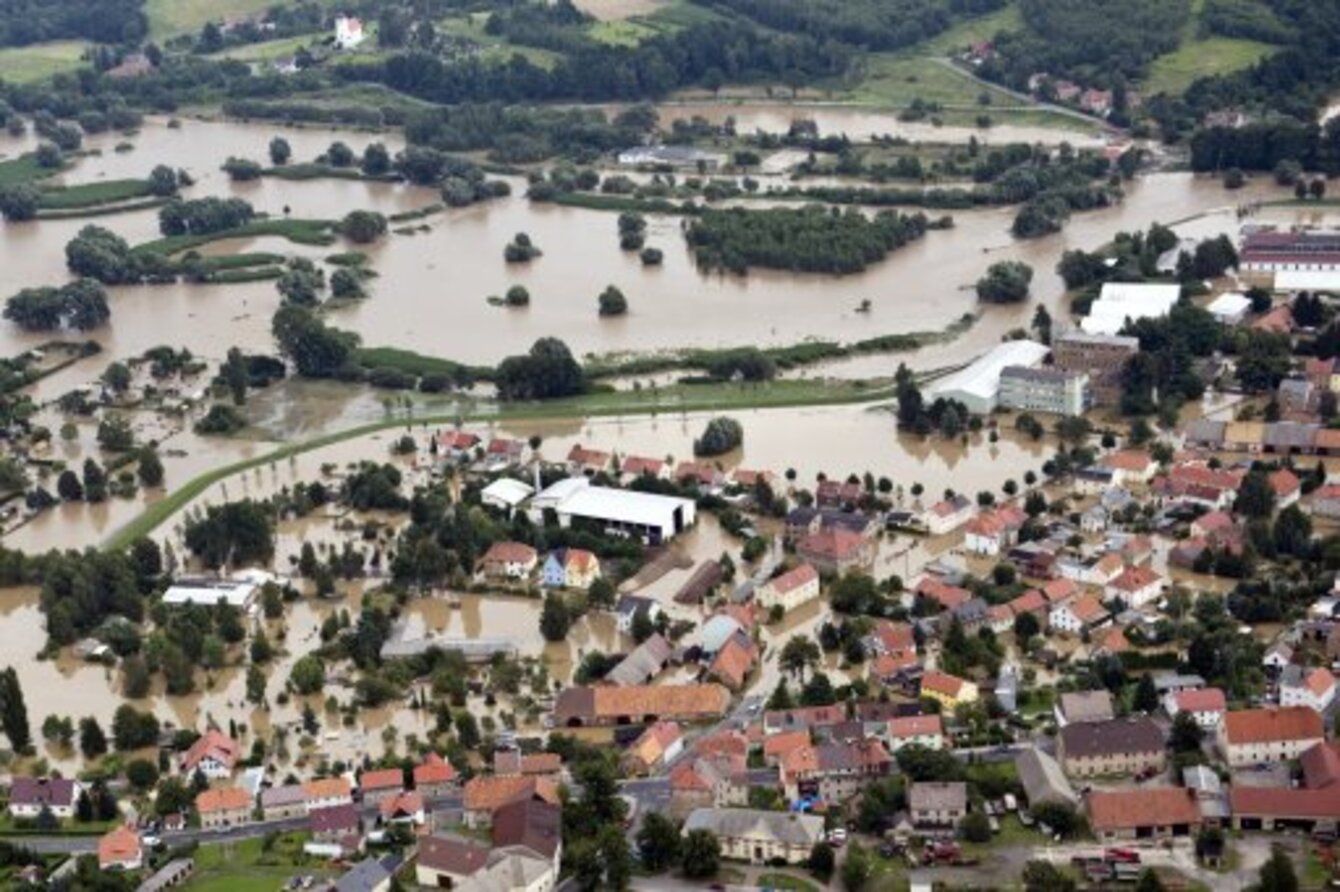 Aerial view of swollen Neisse river with the town of Ostritz, Germany.
Aerial view of swollen Neisse river with the town of Ostritz, Germany.
AT LEAST 15 people have been killed after heavy rains this weekend hit Poland, the Czech Republic, Germany and Lithuania, according to reports by Euronews.
Water supplies have apparently been contaminated in many of the affected areas, and the threat of more flooding has been issued. Heavy rains are expected to reach Serbia soon.
Poland
Earlier this year 24 people lost their lives in May and June after heavy rains. The southwestern Polish town of Bogatynia, which shares a border with the Czech Republic, was badly hit by the flooding.
Video of this weekend's flooding from the TVN24 news station:
Czech Republic
The north of the Czech Republic has been the wost hit by rains, and many people have been evacuated from the most dangerous areas.
Waters receded on Monday and clean up efforts began – however about 1,000 households are still without electricity and about 4,000 are without gas.
Damage in the Czech Republic is estimated to reach almost 4bn koruna (€161,686).
Germany
Eastern Germany has been hit hardest by the extreme weather. The situation is most critical in the state of Saxony, along the Neisse River, which borders Poland. Saxony and Brandenburg remain on alert after water levels hit record highs.
The cost of the damage alone is expected to run into millions of euros in the city of Goerlitz alone.
Lithuania

Four people died in Lithuania over the weekend when the country was hit by a wild storm that destroyed cars, uprooted trees and damages houses.