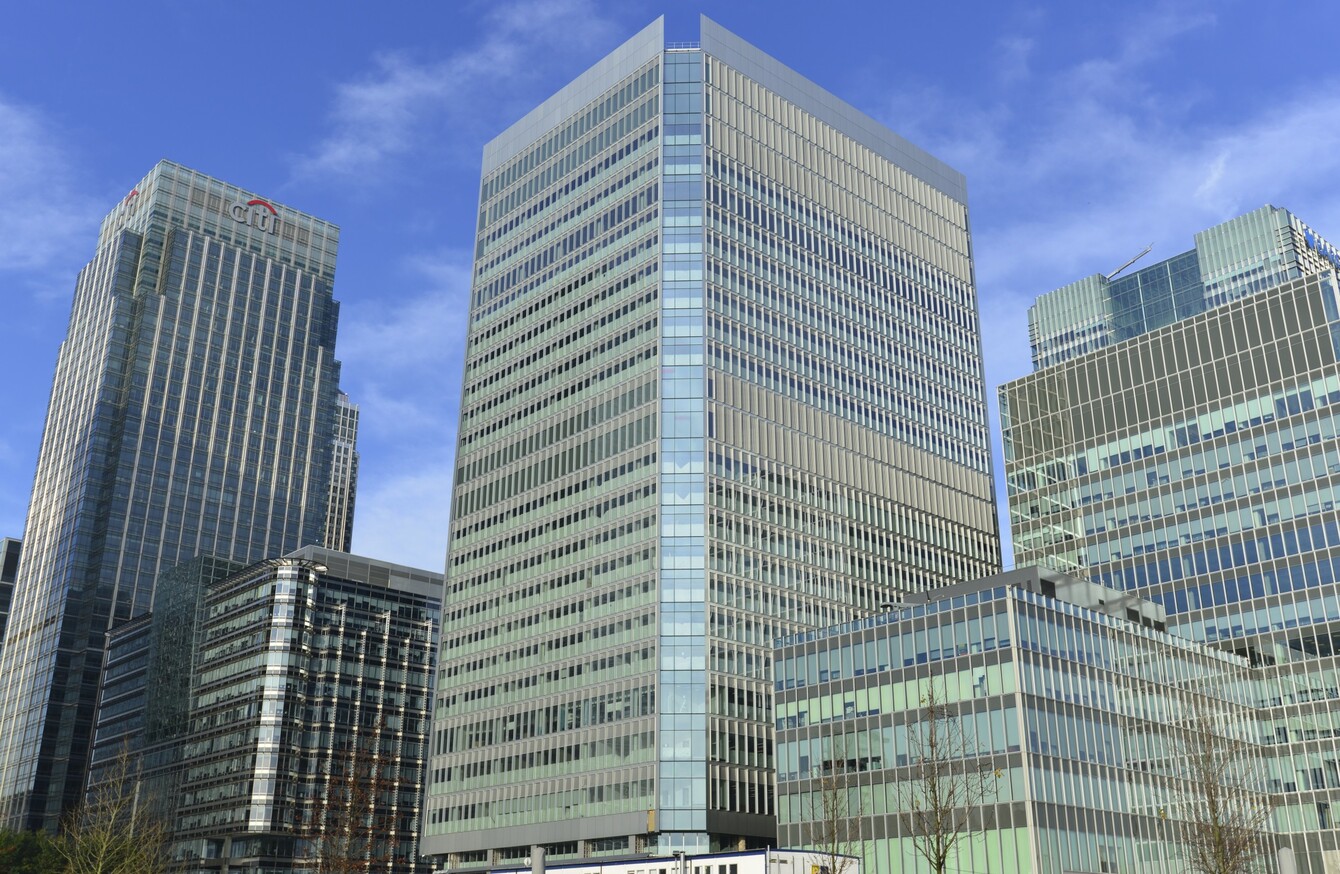 The European Medicines Agency in London.
Image: Shutterstock
The European Medicines Agency in London.
Image: Shutterstock
SENATOR FRANK FEIGHAN has called on the European Medicines Agency to partly relocate from Canary Wharf to Carrick-On-Shannon.
Earlier this month the Department of Health confirmed that they are preparing for a bid to bring the EMA to Dublin.
Five other EU countries are seeking to host the agency, whose future in Canary Wharf in London is in doubt following the UK's decision to leave the European Union.
Senator Frank Feighan, who earlier this year championed Ireland's rejoining of the Commonwealth, wants the Government to champion Carrick On Shannon as host for at least part of the agency's functions.
"There's a shortage of office space in Dublin, Carrick on Shannon is an hour and a quarter from the M50," he told TheJournal.ie.
Sometimes we don't think of Dublin as an international city like London, but it's bursting at the seams.
"And we've got a great talent pool just down the road – a lot of the people who worked for [credit card company] MBNA are still living in the area."
Spain, Sweden, Italy and Germany have all also expressed an interest in hosting the EMA, which is responsible for the protection of public and animal health.
The agency which employs 890 people and overseen drug approvals across the 31 nations of the European Economic Area since 1995 from its HQ in London's docklands.
Office space
Feighan is a former chairman of the British-Irish Parliamentary Assembly, and says he has taken soundings from figures in multinationals on the issue of locating the EU regulatory body to Ireland.
"Four hundred or 500 jobs in the northwest would bring in all the surrounding areas.
Carrick-On-Shannon is the centre of a region now.
"This agency has many areas of expertise. It has seven committees that carry out its scientific assessments.
Some of this activity could be located in Carrick-on-Shannon because there is plenty of office space in the town and in other local towns in the region.
"The EMA employs about 900 people and locating part of this agency to this side of the country would be a huge boost for the regional economy along with its additional spin-offs."