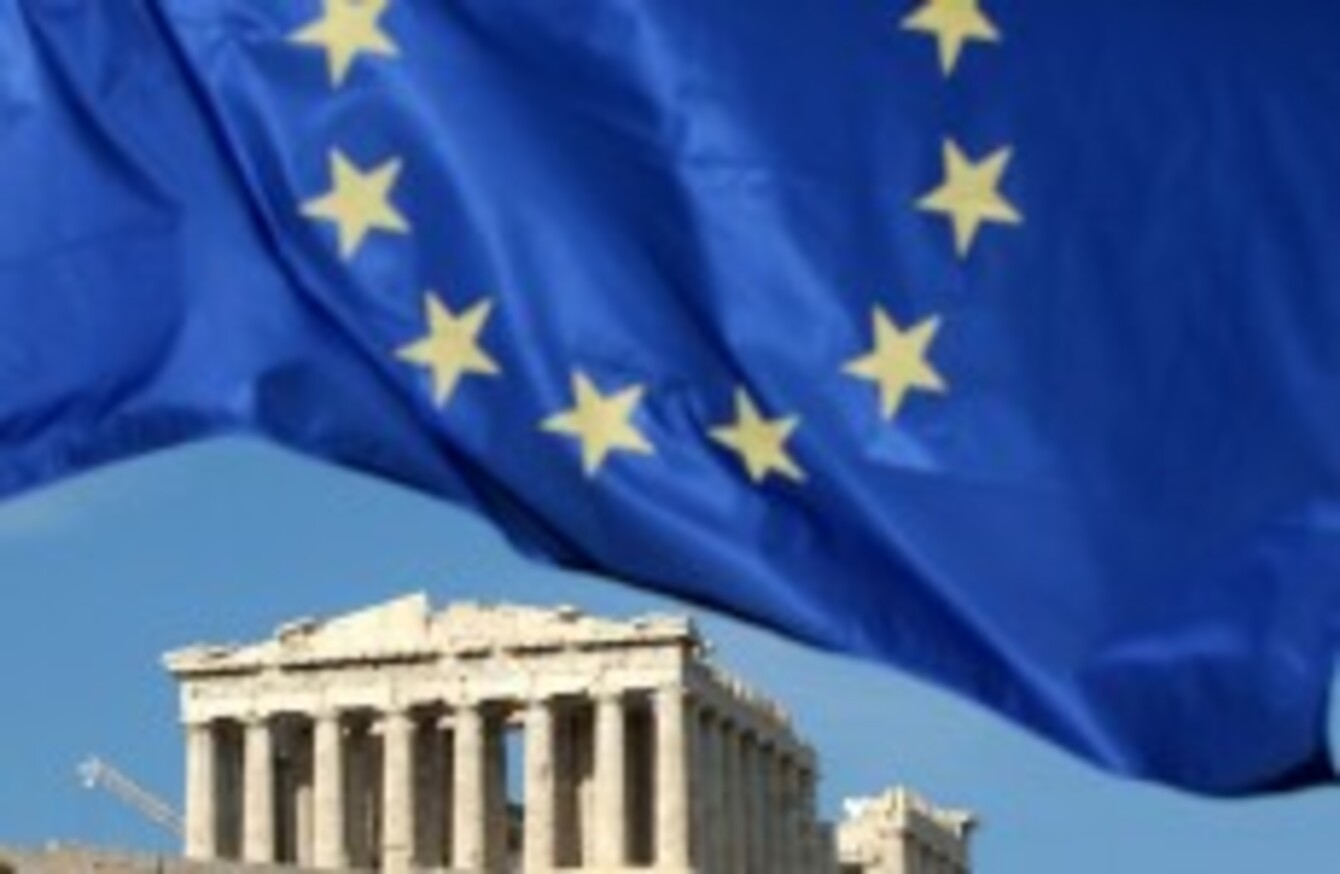 Image: THANASSIS STAVRAKIS/AP/Press Association Image
Image: THANASSIS STAVRAKIS/AP/Press Association Image
IMF OFFICIALS ARE due to meet with Greek authorities today amid growing concerns for eurozone stability, particularly in Spain and Italy.
Greek shares plunged yesterday in the eve of a new inspection of Greece's troubled austerity program as investors feared the barely solvent country could be forced to exit the single currency.
Roughly more than €1.5 billion was wiped off the value of listed companies while the main exchange in Athens was down 7.1 percent shortly before closing.
As part of the country's €240 billion bailout package Greece is obliged to sell off significant chunks of the state, reform the civil service and inefficient tax collection system and open protected professions to competition. If not, the loans will stop.
Meanwhile Spanish and Italian bond prices suffered falls yesterday as market fears that Spain will require a fully fledged sovereign bailout increase.
Regulators in both Spain and Italy re-introduced a ban on short selling of stocks yesterday to discourage speculative trading having lifted a previous ban in February.
Greek Finance Minister Yannis Stournaras will meet inspectors from the EU, the IMF and the European Central Bank on Thursday, and the troika is expected to issue its report on the course of reforms in several weeks' time.
- Additional reporting by Associated Press