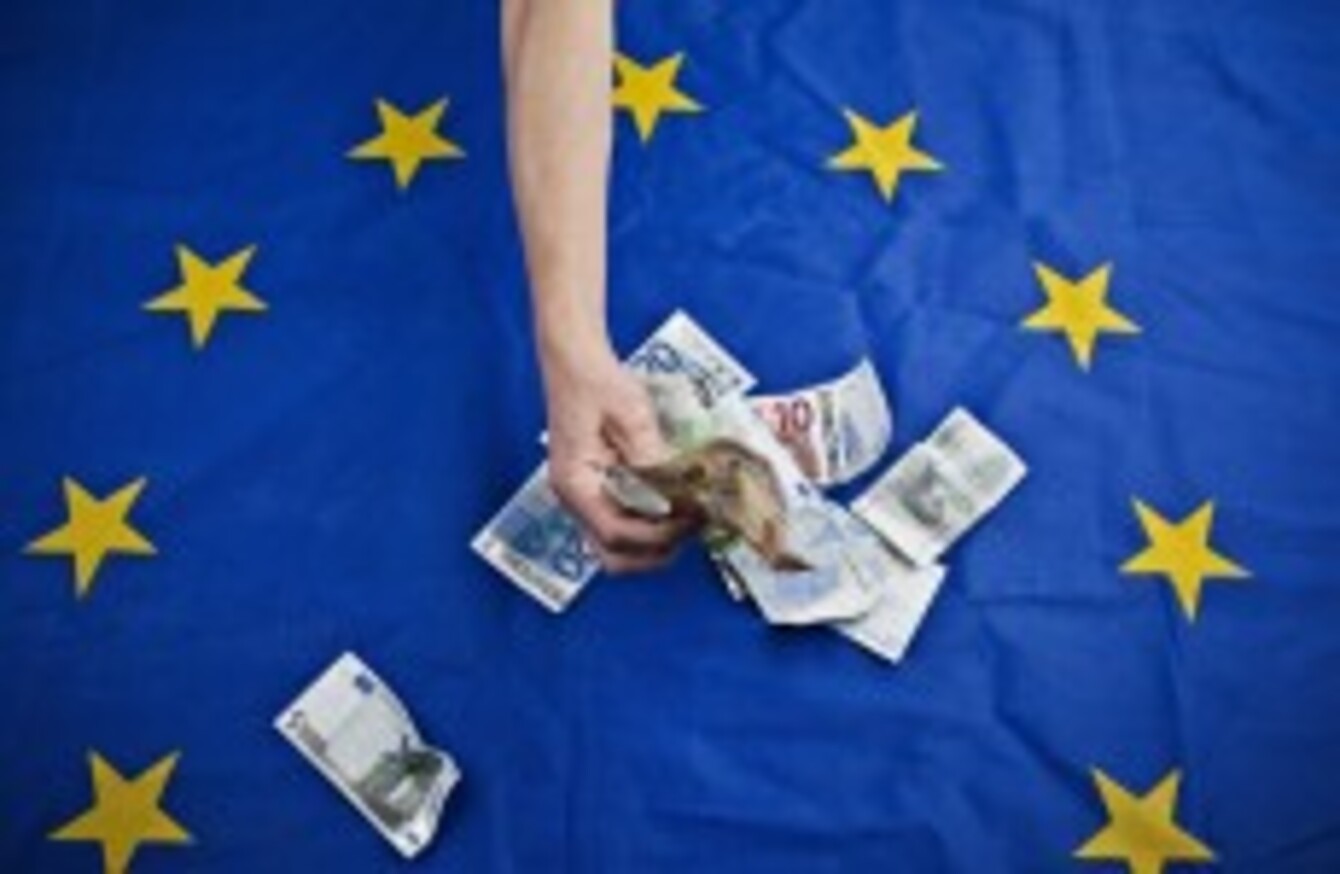 Image: Rene Fluger Josef Horazny/Czech News Agency/Press Association Images
Image: Rene Fluger Josef Horazny/Czech News Agency/Press Association Images
Updated 22.20pm
STABILITY IS TENTATIVELY being experienced in the Eurozone, new statistics show.
Eurostat's latest figures show that GDP rose by 0.3 per cent in both the euro area1 (EA17) and the EU271 during the second quarter of 2013, compared with the previous quarter.
The statistical office of the European Union said that in the first quarter of 2013, growth rates were -0.3 per cent and -0.1 per cent respectively.
Compared with the same quarter of 2012, seasonally adjusted GDP fell by 0.7 per cent in the euro area and by 0.2 per cent in the EU27 in the second quarter of 2013, after -1.1 per cent and -0.7 per cent respectively in the previous quarter.
World outlook
The World Economic Survey has also suggested emerging economic stabilisation in the Eurozone, saying that only Slovenia and Cyprus expect continued economic decline.
It attributes this optimism in the Eurozone to "a lack of bad news":
…since confidence was boosted last year by the European Central Bank President Mario Draghi's pledge to protect the Eurozone from collapse. This is giving countries the time they need to put into effect measures for economic recovery.
While some countries had an economic situation described as 'poor', people were more positive about Ireland, it said. Germany and Estonia were the only economies scored as 'satisfactory to good'.
Ian Talbot, International Chamber of Commerce Ireland chairman, said:
These results are an indication of emerging stabilisation in the Eurozone. This is positive news given that these are the most important markets for Irish business.
He said that further good news for Ireland "is that economic expectations in the Eurozone have reached a three year high, boosting the area's economic climate indicator to its highest level since late 2011″.
Talbot said that if we are to sustain this type of momentum, "the Government must ensure that Budget 2014 does not increase the cost of business but rather looks to support SMEs, in particular retailers".