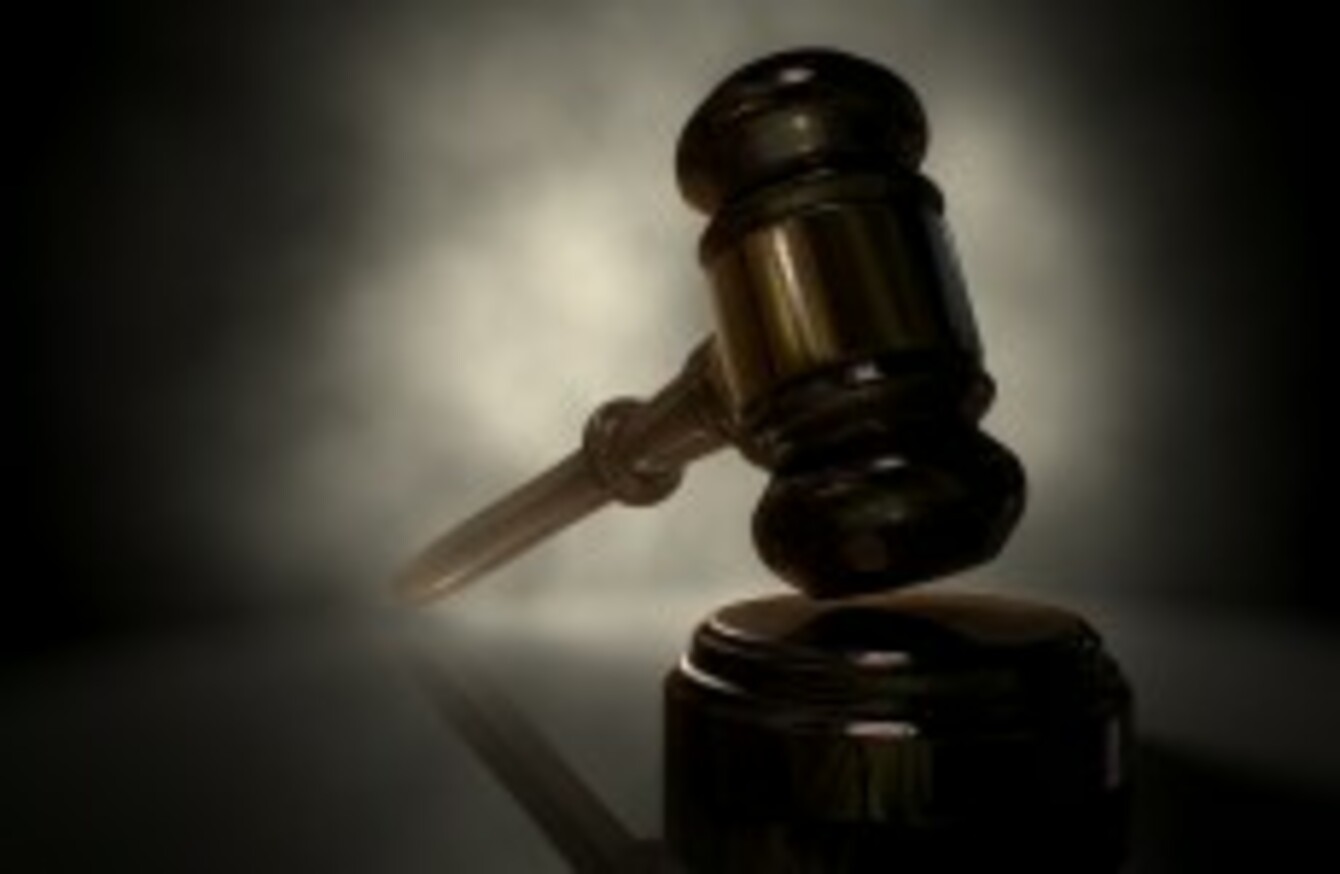 Image: Shutterstock/albund
Image: Shutterstock/albund
THE JURY WHICH convicted a couple of killing a 59-year-old MS sufferer by neglect should have been allowed to consider the HSE's alleged culpability for her death, the Court of Appeal has heard.
Evelyn Joel's 41-year-old daughter, Eleanor, and her partner Jonathan Costen (43), with last addresses at Cluain Dara, Enniscorthy, had pleaded not guilty to the unlawful killing of Evelyn by neglect in Co Wexford in January 2006.
Following a retrial, they were found guilty by a jury at Wexford Circuit Criminal Court and were given a two year suspended sentence on condition they carry out 230 hours of community service by Judge Seán O'Donnabháin in March 2013.
The pair moved to appeal their convictions yesterday on a number of grounds involving negligence of others including the HSE, true cause of death, the trial judge's refusal to transfer the retrial out of Wexford despite "shocking" local newspaper reports, the trial judge's replacement of a juror in the absence of defence solicitors as well as the question of Costen's duty of care to Mrs Joel.
The Court of Appeal heard that Mrs Joel was a "very sick women" when she was admitted to hospital in December 2006.
Counsel for the Director of Public Prosecutions, Justin Dillon SC, said Mrs Joel had been immobilised by MS resulting in bedsores which became infected by the conditions in which she was living.
"Maggots were found in her bedsores" and reports from the hospital laboratory found "possible fecal contamination".
Evidence
In replying submissions today, counsel for Costen, John O'Kelly SC, said the evidence of State Pathologist Dr Marie Cassidy was clear.
Mrs Joel died from pneumonia due to her underlying illness – MS – and in addition to that, the pneumonia organism was different to the organism contained in her bedsores, counsel said.
That was a break in the chain of causation, Mr O'Kelly submitted, and at the very least the jury should have had that explained to them.
Rejecting the suggestion that Mrs Joel was child-like, Mr O'Kelly said she had a very clear view of her own rights and knew she was entitled to refuse medical treatment.
She threatened to have nothing further to do with her daughter and Costen if they called a doctor, Mr O'Kelly said.
Furthermore, a garda sergeant confirmed in evidence during the trial that the couple made numerous efforts to get Mrs Joel to leave and go to a nursing home, Mr O'Kelly said.
Legal duty
Counsel for Eleanor Joel, Rosario Boyle SC, said it was the professional and legal duty of the HSE's public health nurses to look after Mrs Joel's sanitary needs and attend to her mobility needs.
The authorities knew she was their patient, that she was in the house and that she was deteriorating, Ms Boyle said.
If the jury could have asked themselves 'well maybe the biggest culprit here is the HSE', that might have been sufficient to raise doubts about the culpability of Eleanor Joel, Ms Boyle submitted.
Counsel said she he was entitled to raise that as a defence in that context but the trial judge told the jury that the negligence of other people was not a matter for their consideration.
As a result of the judge's direction, Ms Boyle said the defence was set at nought.
Mr Justice George Birmingham, who sat with Mr Justice Garrett Sheehan and Mr Justice Alan Mahon, said the court would reserve judgment and deliver it as soon as possible.
Mr Justice Birmingham told the parties that they had "given us a lot to think about" and there were a number of discrete points the court would "address our minds to".
Comments have been closed on this piece as it concerns an ongoing court case.