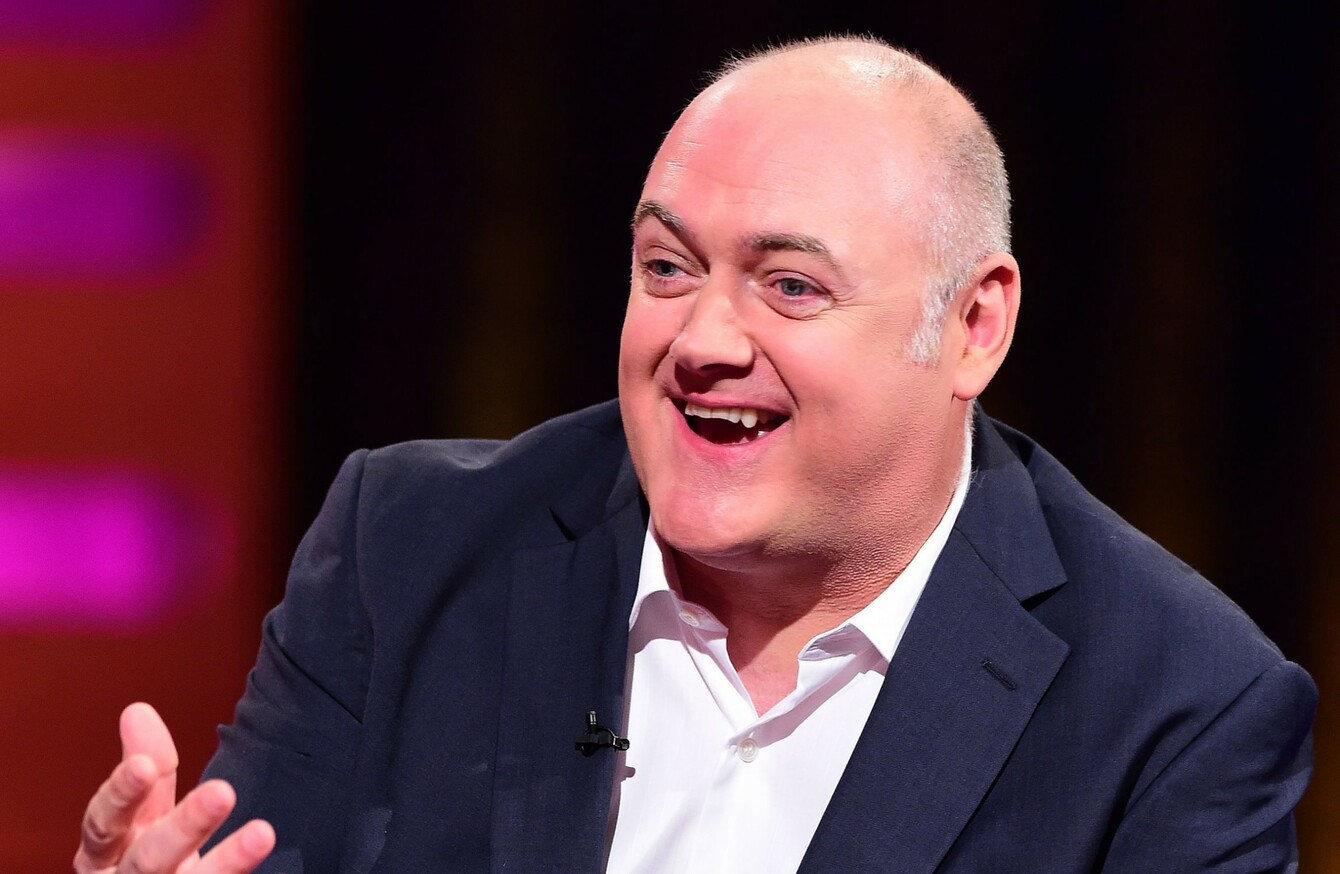 Dara Ó Briain will be hosting an event at the National Concert Hall
Image: Ian West
Dara Ó Briain will be hosting an event at the National Concert Hall
Image: Ian West
THEY SAY THAT every day is a school day.
Well, how about a whole week of learning? Welcome to the bright idea behind Science Week, an annual celebration of all things weird, wonderful and downright wacky in the world of science.
We've trawled through the vast number of exciting events going on between 13 and 20 November this year to bring you the pick of the bunch. (But don't see something that tickles your fancy? Check out the full event directory, with hundreds of events, right here.)
1. For pessimists: The End Is Nigh at Science Gallery
For Science Week this year, the Science Gallery in Dublin – handily located on Trinity's campus, just across from the Pearse Street Dart station – are exploring catastrophes. Sounds cheery? Just you wait…
This exhibition is focusing on the dystopian possibilities of artificial intelligence and what it could mean for us pesky humans if it all went awry. Bone up by watching the Matrix and head along from Tuesday 15 November at 1pm.
2. For fitness fans: Peak Performance
Sports science is a big deal at the moment, with #cleaneats and gym selfies taking over our social media feeds like a tsunami. But what role does nutrition really play in performance? How do our bodies cope with extremes? What effects are in store for those of us that push ourselves to the physical limit?
All this and much more will be chatted about at Peak Performance at the Royal Hospital Kilmainham on 17 November with a panel of leading experts – the line-up is Cathal Cregg, Brendan Egan, Daniel Davey, Jessie Barr and Roger McMorrow. Book tickets here.
3. For explorers: The Science of Bubbleology with Scientific Sue
Bubbleology, you say? Yes: bubbles may seem very mundane, but they're actually something of a scientific curiosity. What's the secret of big bubbles? Why are they round? Why can we see rainbows in them?
Sue McGrath, aka Scientific Sue, is an internationally renowned presenter who specialises in bringing science home to kids – and promises to include many incredible bubble tricks and audience participation in this event! Find out more here.
4. For kids (and their parents): Conor At The End Of The Universe

Source: Culturefox.tv/Vimeo
One for the kids here. Conor: At The End Of The Universe is a science-themed play from Collapsing Horse, a theatre company some kids and parents may remember from their previous plays such as Bears In Space.
This is a theatrical adventure for children aged 4-6 (or those who remember what that was like, of course) all about space and speed. Opens 13 November, more information here. (Just to note – this performance has no words and is based around animation, sensory elements and music.)
5. For sea lovers: Sunday Funday at Galway Atlantaquaria
One for our science heads out in the Wesht – Galway Atlantaquaria are having a Sunday Funday on 13 November especially aimed at families. Atlantaquaria is Ireland's largest native species aquarium, so it's a great introduction to marine life for the kids.
And who doesn't love a bit of face-painting and activities on a Sunday afternoon? Runs from noon til 5pm.
6. For practically everyone: Celebrate Science
If you're in the real capital for Science Week, never fear – there's a whole host of events for you to check out, including Celebrate Science on 13 November as part of Cork Science Festival 2016.
It'll take over the Western Gateway Building at UCC for the day until 5pm, with over 30 different workshops and displays for adults and kids alike. Choose from Lego Robotics, Photonics, Disgusting Digestion or even take a tour of the famous FLAME lab. More details.
7. And finally…
To get you even more into the #sciencey mood, here are some madcap facts from Science.ie about the human body (yes, like that one you've got just there) to make your head spin:
You lose about 4kg of skin cells every year
Your mouth produces about one litre of saliva each day
If you screamed for more than eight years you would produce just enough sound energy to heat one cup of coffee
And if that's whetted your appetite for all things science, then check out the full event listings below to find lots of fun events in your area – there are hundreds and hundreds all around the country.