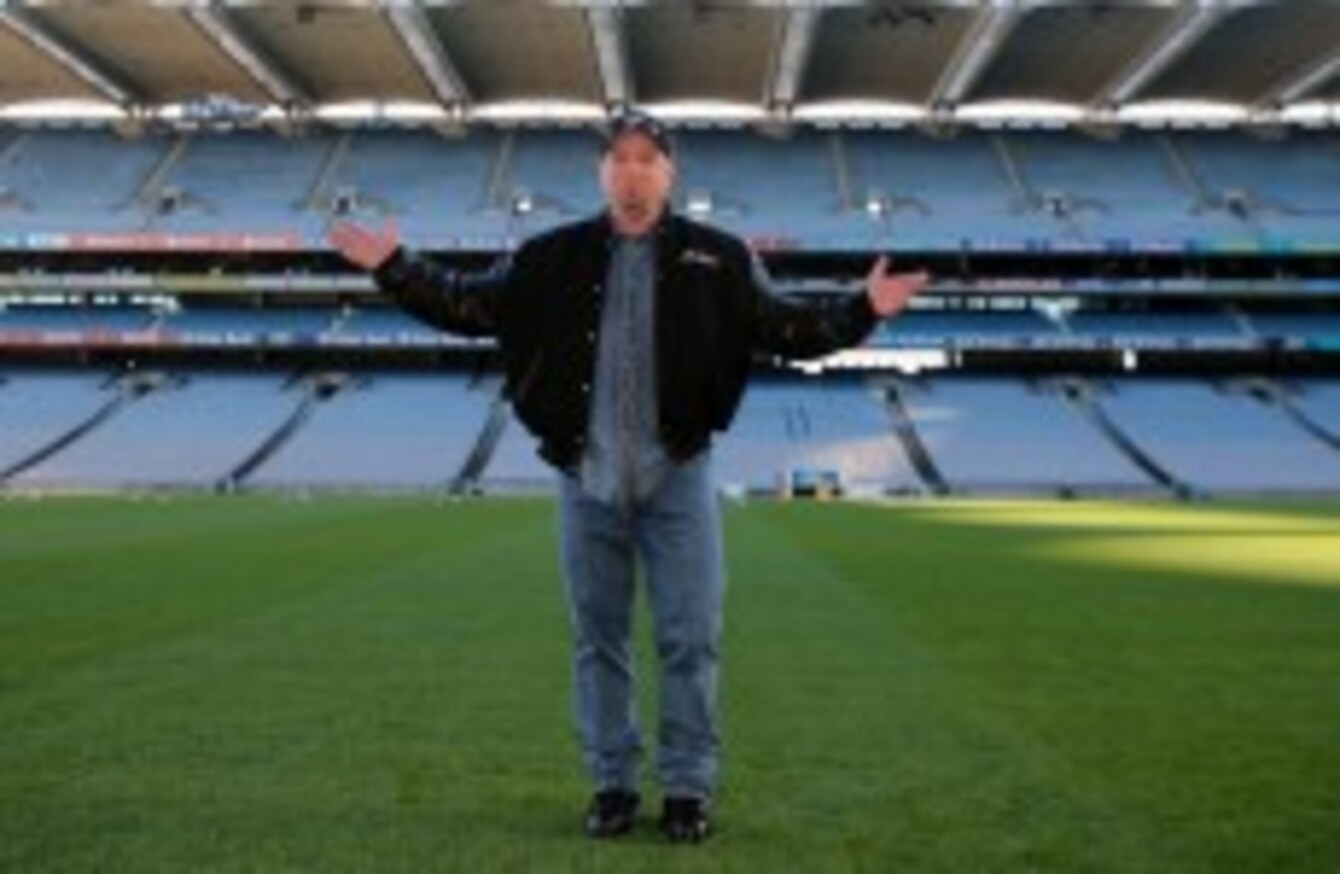 Image: Niall Carson
Image: Niall Carson
IN THE WAKE of the ongoing Garth Brooks concert saga, the Government is to look at the licensing system for events in this country.
The new Tánaiste Joan Burton said today that she "will be asking [Minister] Alan Kelly in the autumn to have a look at licensing of events".
She added: "I think it does need to be updated."
The licensing system has come under much scrutiny after a decision made regarding the Garth Brooks concerts in Croke Park.
400,000 tickets were sold for five events while the gigs were 'subject to licence', but the planners eventually only gave permission for three gigs.
Garth Brooks
Burton said that Kelly may be in a position to help the Dublin City Council chief executive with the Garth Brooks concerts, but would not be able to overturn the planning decision.
"I'd like to see Garth Brooks coming here," added Burton, saying that she thinks "there's still a window in which it may be possible to get it [the concerts]over the line".
She also made reference to the investigations into whether some planning objections to the concerts were fake, saying there "seems to be fairly strong indications that a number of people whose names were used on planning applications were not in fact properly consulted, or their names were used without their knowledge".
Meanwhile Labours Joe Costello had said that it's time for Brooks to make a final decision.
The option is still there to play the three concerts now for which he has permission and apply for the two that were refused at a later stage.
"He can thus accommodate 60% of his paying fans immediately and give the other 40% the option of a refund or a concert at later date in the same venue which would could take place under the original planning permission."