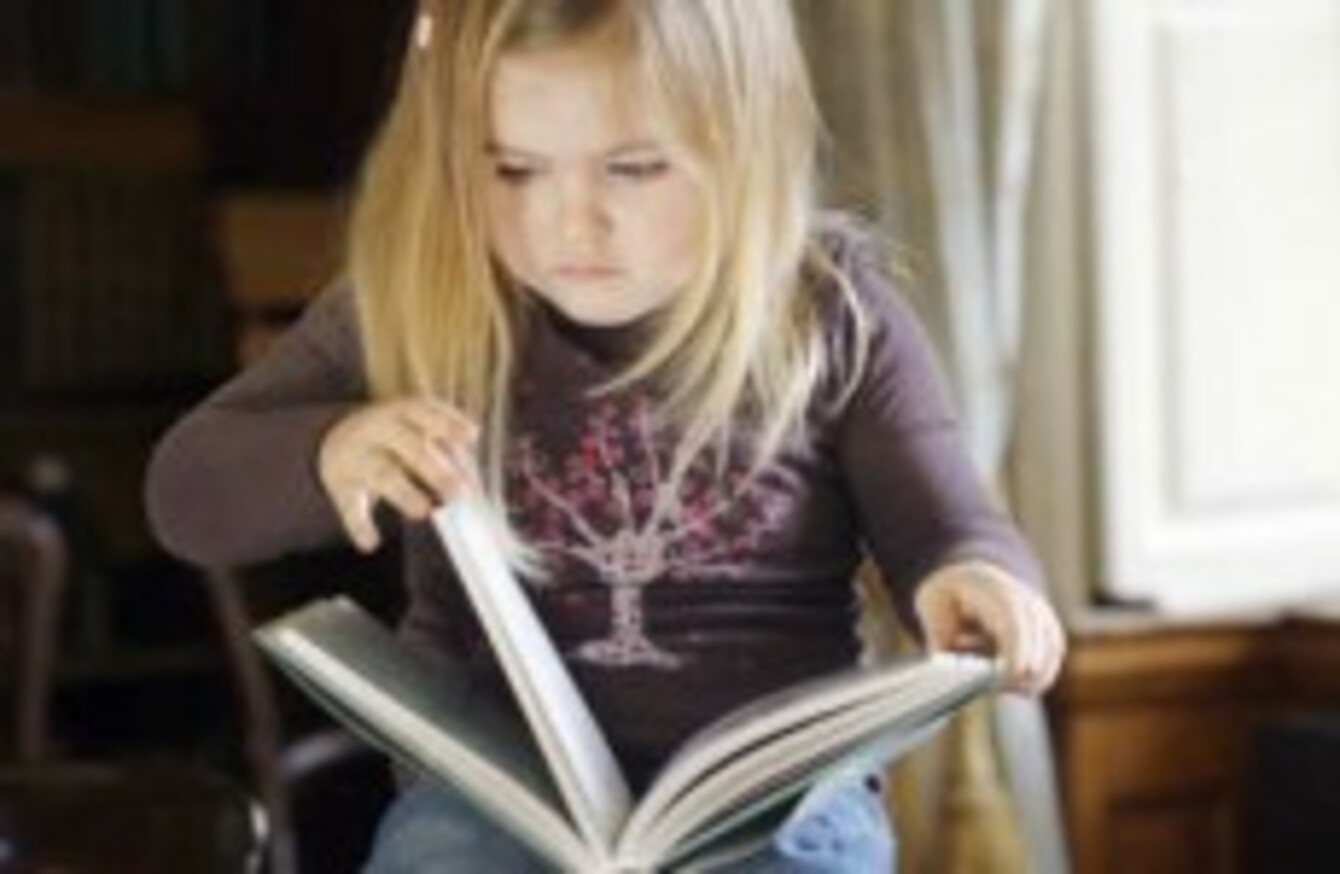 Image: Mark Stedman/Photocall Ireland
Image: Mark Stedman/Photocall Ireland
TODAY MARKS THE 15th annual World Book Day to be celebrated in Ireland and events are taking place up and down the country to mark the occasion.
Hundreds of schools, libraries and bookshops have organised author readings, discounted book tokens and special packs for children.
The aim of the day is to promote the enjoyment of books and reading among young people, as well as provide children with an opportunity to have a book of their own.
Organisers say that although it sounds like a simple idea, many children unfortunately do not have access to book in their homes.
Speaking ahead of the events, Fine Gael TD Mary Mitchell O'Connor highlighted the benefits of reading a bedtime story with a child to parents.
"The foundations of good literacy are established in childhood but all too often good reading habits are not encouraged at an early stage," she said.
This is to the detriment of the child in later life.
The responsibility for the education of our children does not lie just with our schools. Parents have a critical role to play in encouraging children to read from an early age. The benefits of reading at home will help children to realise their full potential and will stand to them throughout the course of their lives.
A 2009 report found that less boys read for fun than girls. About 36 per cent of nine-year-old girls surveyed said they read every day for fun. Just 25 per cent of boys said the same.
For those who can't get to any of the bookstores holding events, the Biggest Book Show On Earth will be streamed live from 9.30am. A number of popular children's authors, including Jacqueline Wilson, Derek Landy and Eoin Colfer, will take part in the book festival. Register here to participate.
Want to tell us what you are reading today? Or what your favourite book is? Suggestions on what we should be reading to the comments section please.