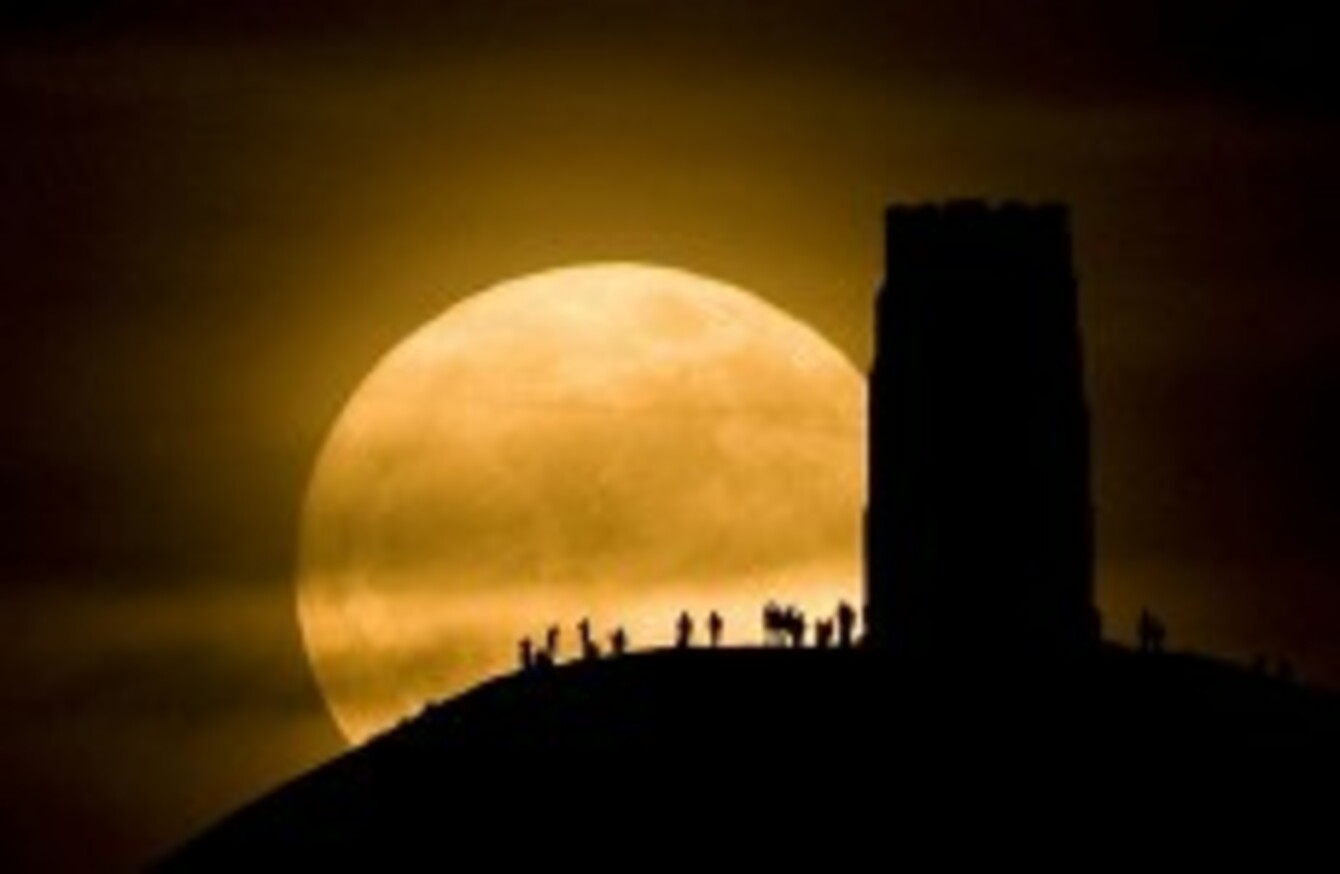 Last year's 'super moon' near Glastonbury, England
Image: Ben Birchall/PA Archive/Press Association Images
Last year's 'super moon' near Glastonbury, England
Image: Ben Birchall/PA Archive/Press Association Images
IF YOU'RE WONDERING why the moon seems especially bright and wondrous this weekend, it could be one of two things.
Either you're head-over-heels in love, or you're seeing the 'super moon' – the biggest and brightest full moon of the year.
The moon will appear larger and brighter this weekend because it's closer to us. Its orbit isn't perfectly circular, so the distance from the Earth's surface varies. And the full moon due for Saturday evening coincides with the moon passing nearest to us.
"What this means is when you look at it it's going to be brighter," David Moore of Astronomy Ireland told TheJournal.ie.
It will be 25 per cent brighter than the most distant full moon, and 10 per cent wider than the furthest full moon.
If the skies are clear, Moore said Earthbound viewers should take the opportunity to have a look. "The moon is always a fantastic sight in a telescope," he said.
However, he said those not expecting the 'super moon' might not be aware of the event. "There's always been a debate about whether people would notice."
The 'super moon' will also mean that tides are more dramatic than usual – rising and falling to higher and lower extremes.
Last year skywatchers around the world turned out in March as the moon came closer to Earth than it had for almost 20 years – generating dramatic photos in our slideshow.