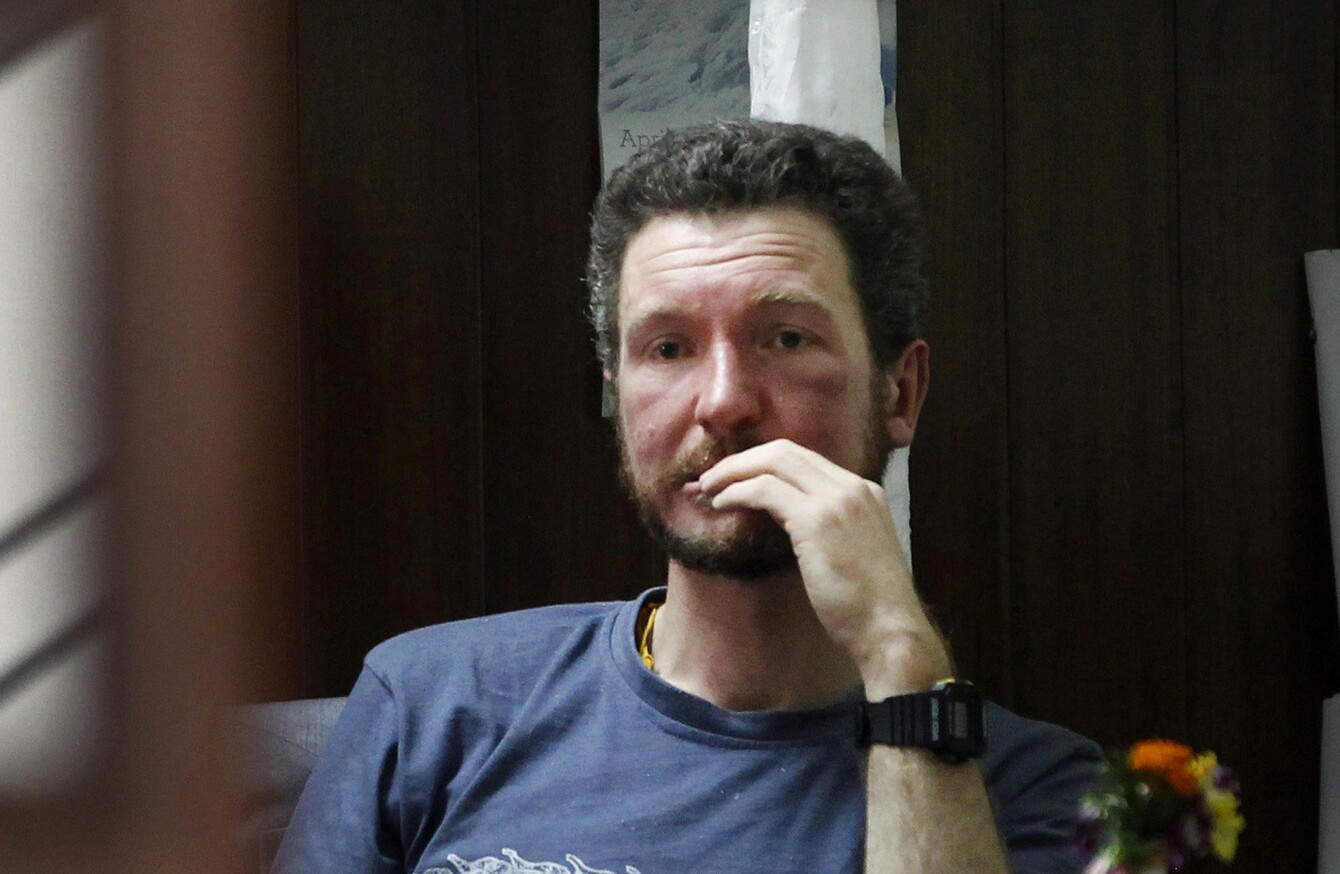 Robert Gropel (File photo)
Image: Niranjan Shrestha/PA
Robert Gropel (File photo)
Image: Niranjan Shrestha/PA
THE HUSBAND OF an Australian mountaineer who died last week while climbing Mount Everest has said that he blames himself for her death.
Robert Gropel and his wife Maria Strydom were climbing Mount Everest together earlier this month when she fell ill near the summit with altitude sickness.
He told Australia's Channel 7 that he reached the summit of the mountain alone and the two began to descend together – but she died on 21 May.
"I asked, 'Do you mind if I go on,' and she said, 'Yes, you go on, I'll wait for you here'," Gropel told the Sunday Night programme on Channel 7.
When I made it to the summit of Everest it wasn't special for me because I didn't have her there. I just ran up and down and it didn't mean anything to me.
The two were in an area known as the "Death Zone" – above an altitude of 8,000m, where oxygen is extremely scarce.
"I don't understand"
After Gropel made it to the summit, the two began to descend the mountain and made it to a camp together where there was medicine and oxygen.
However, Strydom collapsed two hours outside of the camp and could not be saved.
"She was talking, I had her back and I don't know what happened," Gropel said.
I don't understand, I still don't understand.
Gropel told Channel 7 that he blames himself for her death:
"Because I am her husband, it's my job, it's my job to protect my wife and get her home," he said.
It's just natural for me to blame myself.
Strydom and Gropel were attempting to climb the seven summits, the highest peaks on the seven continents, in a quest inspired by questions about their vegan lifestyle, according to the Monash Business School's website.
"It seems that people have this warped idea of vegans being malnourished and weak," Strydom was quoted as saying.
By climbing the seven summits we want to prove that vegans can do anything and more.
Dangerous ascent
More than 330 climbers have reached the summit from Nepal since 11 May, and several more have done so from the northern routes in Tibet.
The climbing season runs from March through May, after which the monsoon season makes the Himalayan peaks too dangerous.
Thousands of people have summited Mount Everest since it was first conquered by New Zealander Edmund Hillary and Sherpa Tenzing Norgay on 29 May 1953.
But more than 250 people have died in the attempt.
Trekking companies were anxious to see foreign climbers return after two years of disasters.
The devastating earthquake last year caused the season to be canceled, and climbing attempts were largely abandoned in 2014 after an avalanche above the base camp killed 16 Sherpa guides.
- With reporting from AP