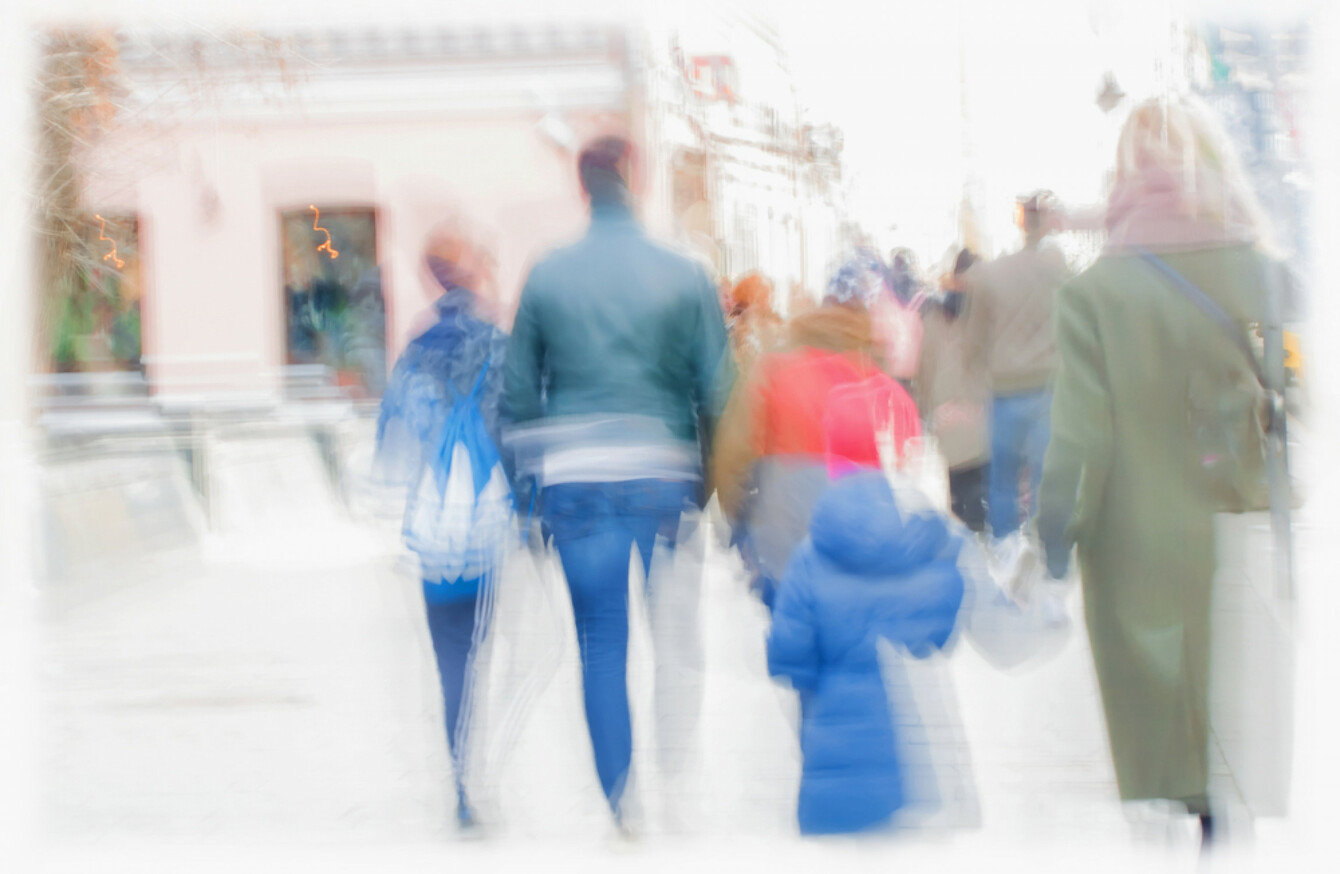 Image: Shutterstock/Svetlana.Is
Image: Shutterstock/Svetlana.Is
THE GOVERNMENT HAS come in for criticism from opposition party members, housing experts and NGO officials for failing to signal measures to prevent families living in buy-to-let properties being evicted.
Housing Minister Eoghan Murphy on Tuesday got Cabinet approval for the general scheme of the new Residential Tenancies Bill.
On the back of this he announced a number of new measures that will be enacted should the bill pass into law.
These include making it a criminal offence for landlords to raise rents by over 4% a year in designated Rent Pressure Zones (RPZs); as well as increasing the investigative powers of the Residential Tenancies Board (RTB), among other measures.
However, the Bill as of now contains no provisions which would prevent single adults and families from being evicted when their landlord decides to sell the property they are staying in.
According to homeless charity Focus Ireland, this is a significant cause of family homelessness and needs to be addressed as a matter of urgency.
When questioned by TheJournal.ie on Tuesday over whether any action would be taken to increase protections in this area, Murphy said:
"Focus talked about this last year about protecting tenants in situ when a property is being sold and the idea that you might be able to have that property then sold on to another landlord.
"And I am going to be discussing that with (Finance Minister) Paschal Donohoe. I did flag this earlier this year that myself and (Children's) Minister Zappone have discussed this at length.
It is something that I'll be approaching the Minister for Finance on in the budget negotiations about what incentives we could put in place to allow property to be sold by tenants in situ.
Focus Ireland amendment 
Homelessness charity Focus Ireland in fact put forward an amendment in December 2016 when the latest Residential Tenancies Act was being passed through the Dáil.
At the time provisions were being made by then-Housing Minister Simon Coveney to pass the laws that would allow rent controls to come into effect in certain areas (RPZs).
Focus Ireland asked that an amendment be included to the proposed law that would prevent evictions for tenants in buy-to-lets as outlined above.
Buy-to-lets are investment properties which landlords have bought to rent out. Tenants are typically evicted when the property is being sold.
The so-called Focus Ireland amendment was tabled by opposition party members, but was defeated when Fianna Fáil abstained from the vote and Fine Gael voted against it.
Latest figures for February show that there are currently 1,739 families with 3,755 children homeless and living in emergency accommodation in Ireland – an unprecedented number.
Focus Ireland has said that had its amendment been adopted into law in 2016, in the region of 250 fewer families and 500 fewer children would have been made homeless last year.
"Every time organisations like ourselves point out a probable and sustainable solution it takes them four years to listen to us," Mike Allen – director of advocacy with the organisation – told TheJournal.ie.
They'll listen to us but they'll do it in a number of years time… They're just not responding in anything like the timescale that's needed.
Allen said that Focus Ireland would welcome the introduction of the proposed measures announced by Minister Murphy yesterday, but that far more needed to be done.
"They have not grasped the scale of the problem," he said.
#Open journalism No news is bad news Support The Journal

Your contributions will help us continue to deliver the stories that are important to you

Support us now
"Maybe what they're doing at the moment will be different but up until now they've constantly failed to understand the scale of the challenge they're facing.
"The underlying problem driving homelessness is that there are more people looking for places to live than there are places to live.
The mismatch is getting worse year to year, and while supply is growing, demand is growing faster than supply… So it's inevitable that homelessness will continue to grow.
Allen's concerns are echoed by housing experts, with academic Rory Hearne warning that there was an incoming "tsunami of homelessness" coming from the buy-to-let sector.
"There's another tsunami of homelessness coming from the buy-to-let sector," Hearne said on RTÉ's Late Debate last night.
There's over 10 to 15,000 properties where tenants are in place that could be repossessed in the coming years in the rental sector by receivers where receivers are in place.
Meanwhile, Sinn Féin housing spokesperson Eoin Ó Broin said that protections for families living in buy-to-let properties need to be introduced as a matter of urgency.
He said that if it's not included in the new Bill, Sinn Féin would be tabling an amendment to have it included, and Ó Broin criticised Fine Gael for not allowing the amendment to be added in 2016.
"The argument [used then] was that it could have a negative effect on investment in the private rental sector," he said.
"But it's easier now for a new landlord who buys the property to circumvent the 4% rent caps.
We think that by not having the Focus Ireland Amendment the government is making it easier for landlords who are buying rental properties to break the 4%.
Sinn Féin on Tuesday said that it would be holding off on tabling a motion of no confidence in Murphy, after it had signalled that it would do so. Party leader Mary Lou McDonald said that it was delaying the motion due to the importance of the upcoming referendum campaign.
She was strongly critical of government, today saying that "the clock was ticking" on Murphy's time as minister.