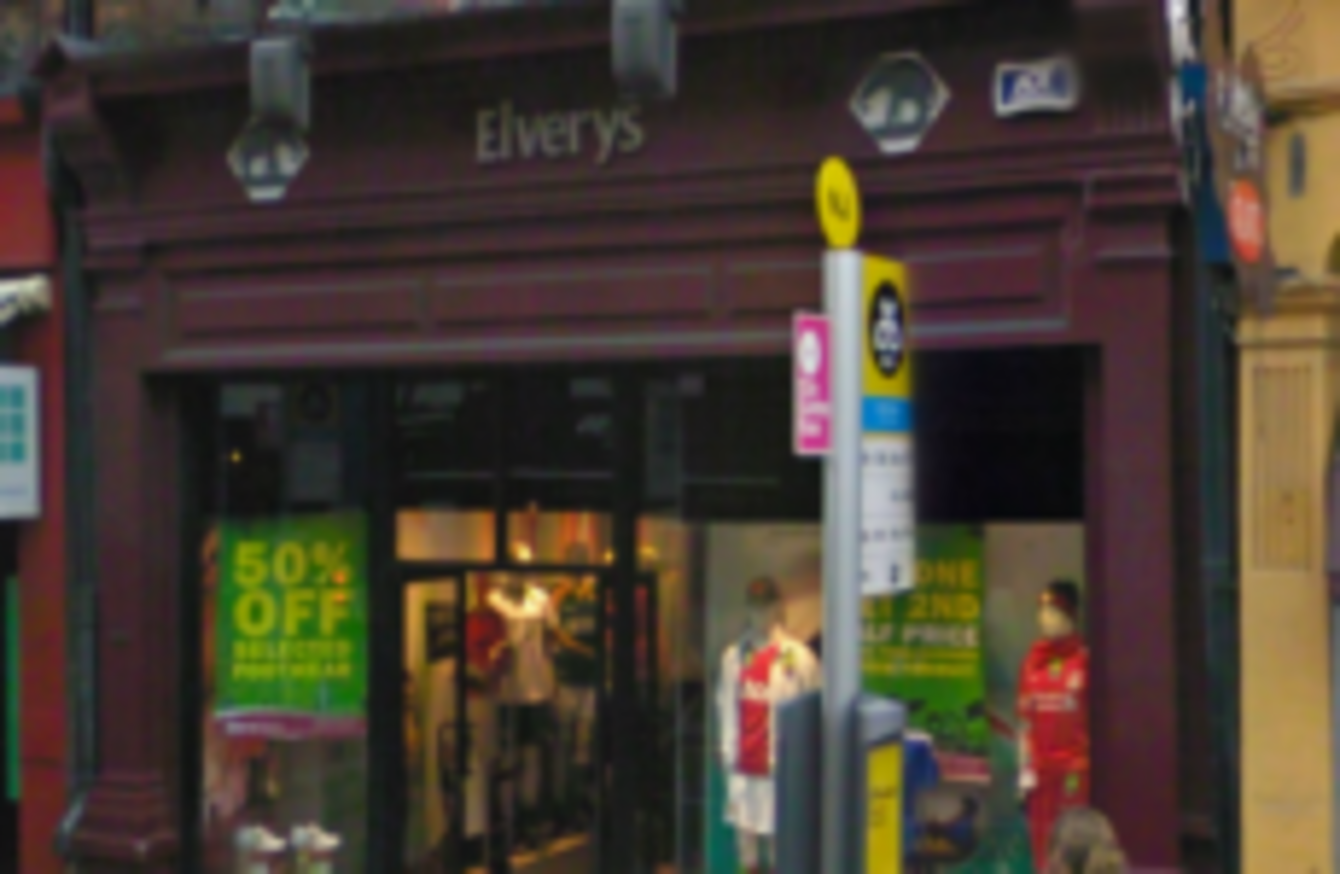 Image: Screenshot via Google Maps
Image: Screenshot via Google Maps
NEARLY 800 JOBS were saved by the examinership process during the second quarter of the year, new data has shown.
The updated Hughes Blake SME examinership index revealed that 794 jobs were saved across six firms, five of which were SMEs.
The most high-profile name on the list was sportswear chain Elvery's, where 654 jobs were saved after the company exited examinership this year.
The five other companies to come out of examinership were spread across the hospitality, construction and retail sectors.
Hughes Blake said that the fact that the companies exiting examinership were in sectors worst affected by the recession showed that the shift in economic outlook and consumer sentiment was changing the business environment.
Managing partner Neil Hughes said: "From our perspective as auditors of a wide range of owner manager, entrepreneurial and family firms,  a corner has most certainly been turned regarding their trade."
The feedback we are getting from the wide range of organisations we work with is that business is more robust than it has been in some time.
Zombie warning
Hughes warned that despite the gradual improvement in the economy, many businesses were unable to meaningfully service their debts, and could be in danger if lenders start to call in loan security.
"Over the past number of years, the incentive has simply not been there for corporate borrowers which have fallen behind in their repayments to engage in a realistic assessment of their financial situation."
He said that many firms have gotten by while making minimal or intermittent payments.
As long as a large number of family businesses remain in this situatoin around the country, a widespread lasting economic recovery will remain elusive. Ireland is not best served by having thousands of zombie SMEs lurch out of this recession.
He urged struggling businesses to consider examinership through the circuit court system as a viable option for debt resolution.