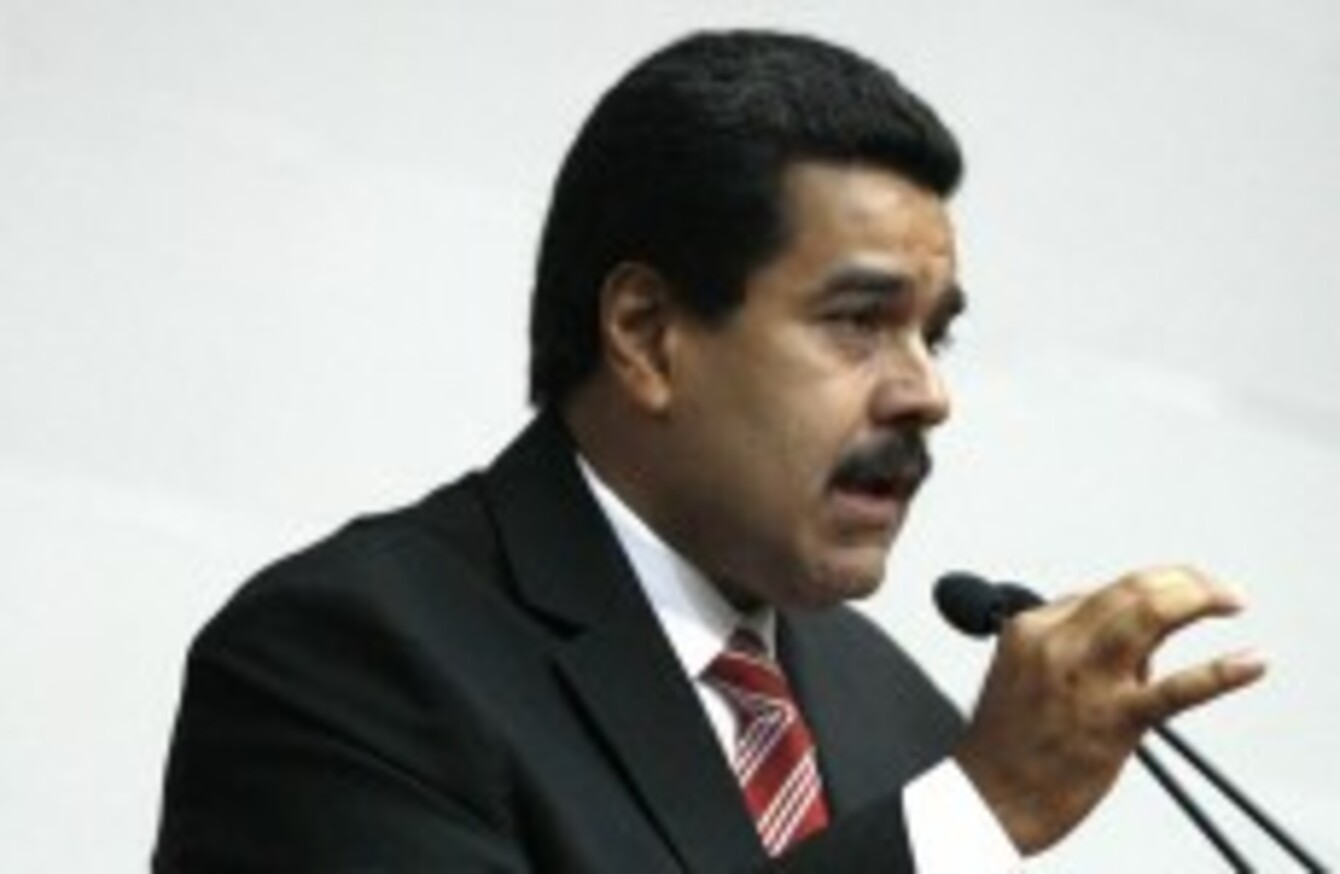 Venezuela's Vice President Nicolas Maduro
Image: Ariana Cubillos/AP/Press Association Images
Venezuela's Vice President Nicolas Maduro
Image: Ariana Cubillos/AP/Press Association Images
THE PENTAGON CONFIRMED today that one US military official expelled from Venezuela amid accusations by Caracas of a conspiracy was en route back to the United States.
But officials were unsure of the status of a second military official who Venezuela said it also had expelled.
"We are aware of the allegations made by Venezuelan Vice President (Nicolas) Maduro over state-run television in Caracas, and can confirm that our Air Attache, Col. David Delmonico, is en route back to the United States," spokesman Lieutenant Colonel Todd Breasseale said in a statement.
The expulsions came as Maduro accused the country's "historic enemies" of causing the cancer of ailing President Hugo Chavez, whose health has taken a turn for the worse.
Maduro alleged that Delmonico had been seeking out active Venezuelan military officials to obtain information about the armed forces and propose "destabilization projects."
He said the officer was given "24 hours to pack your bags and leave Venezuela."
Pentagon officials said the US embassy had posted military attaches in Caracas as Washington had previously run security cooperation programs with Venezuela — before relations soured under Chavez's rule.