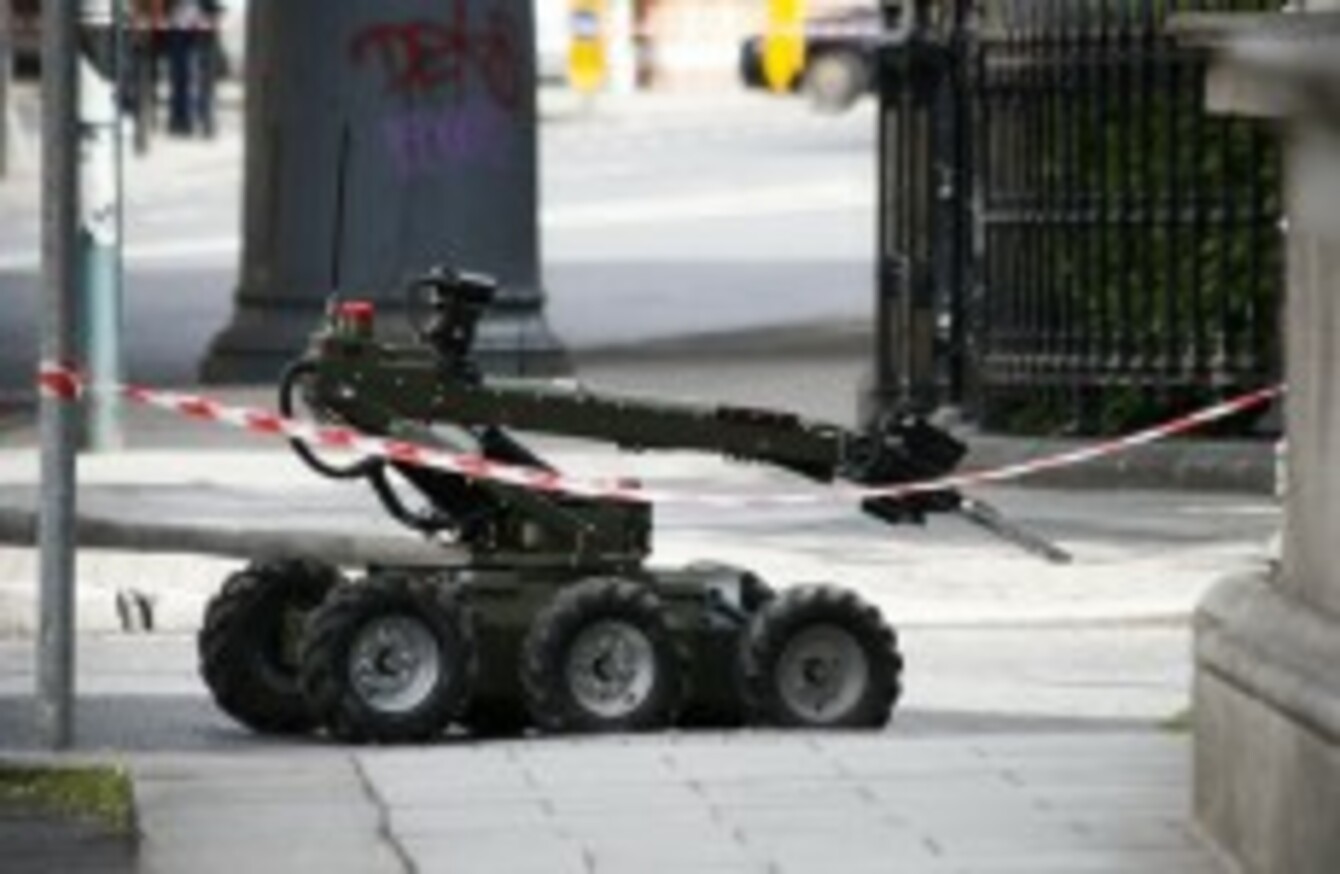 File photo of equipment used by the Army Bomb Disposal Team
Image: Photocall Ireland
File photo of equipment used by the Army Bomb Disposal Team
Image: Photocall Ireland
IMPROVISED EXPLOSIVE DEVICES were made safe in Limerick and Dublin overnight by members of the Army Bomb Disposal Team.
The Defence Forces were deployed to the Basin Street Flats  complex in Dublin 8 at around 6.30am this morning in response to a call from Gardaí. They made a viable device safe without the need for a controlled explosion.
The scene was declared safe at 7.20am and the device has been removed for further examination.
Meanwhile in Limerick an Army Bomb Disposal Team was deployed to a derelict property in Tory Hill in Croom at around 8.45pm.
A controlled explosion was carried out on an improvised explosives device and the scene was declared safe at 11.15pm.