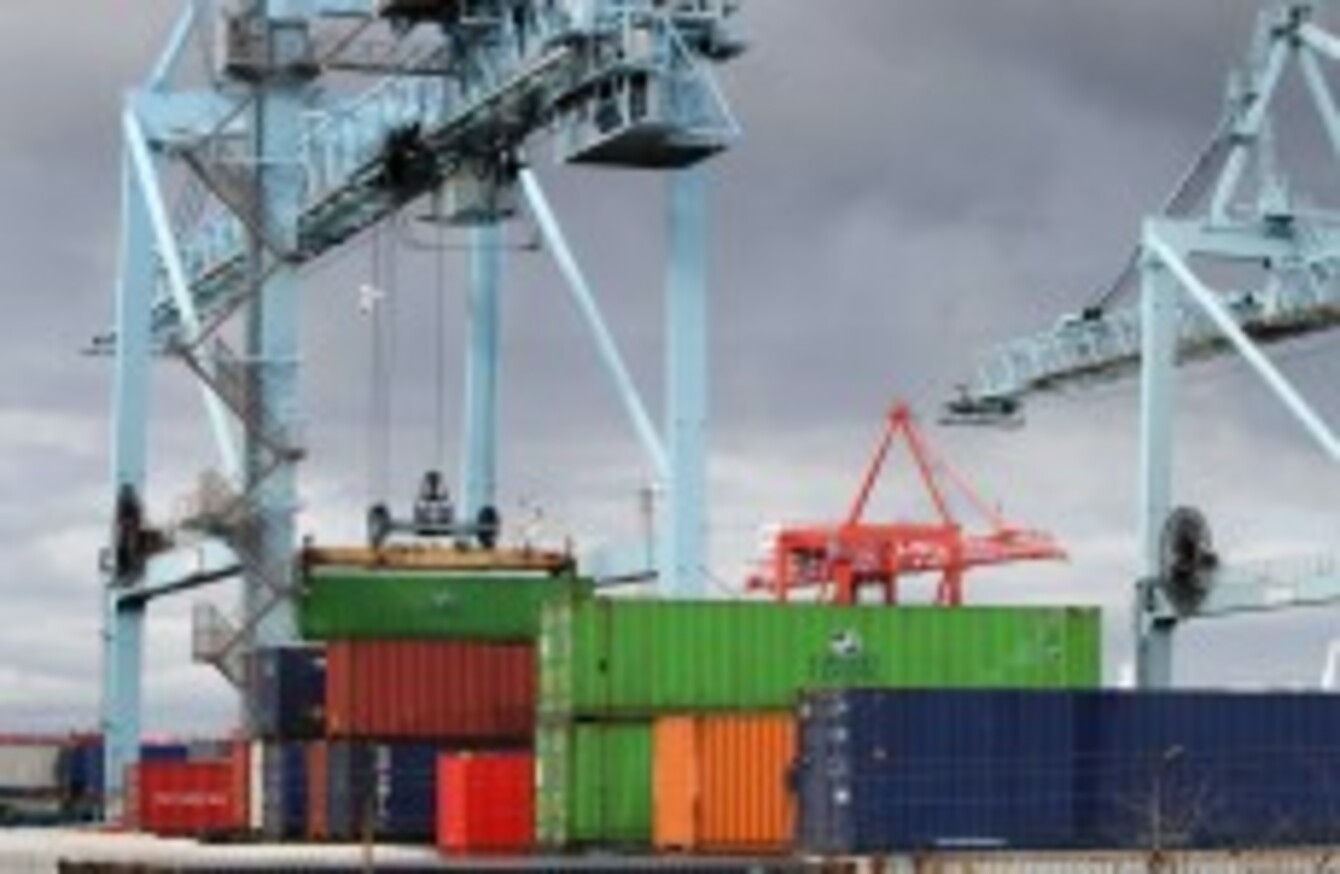 Image: Mark Stedman/Photocall Ireland
Image: Mark Stedman/Photocall Ireland
THE LATEST ESTIMATES from the Irish Exporters Association (IEA) have shown that the association expects exports to fall 1.6 per cent this year.
Much of the fall will come from a slide in pharmaceutical sales as many major patents, such as the world's most popular drug Lipitor,  expire.
Pharmaceuticals and chemicals continued their trend of dropping in the last 12 months with an 8 per cent contraction of sales in the January to June period.
The sector still accounts for 60 per cent of the total goods exports from Ireland, and dominates the manufacturing sector.
The greatest contraction in sales was to the UK where exports fell by 32 per cent, and was affected by block buster drugs such as Viagra coming off patent protection in the first six months of the year.
IEA chairman John Whelan said that the value of merchandise exports would fall €5.5 billion, but the value of services sold abroad would increase by €2.7 billion.
Merchandise sales fell €3 billion in the first six months of the year, but services sold abroad rose €1.3 billion.  Whelan said that extra efforts to put Irish exporters into major markets would lead to increased sales.
"Stronger domestic and export growth can be achieved if additional policy action is taken to lift the investment rate in the Irish economy, and an extensive expansion of the government  trade support agencies presence on the ground in the emerging markets.
Specifically, major changes to the investment incentives schemes must be introduced to release funds into industry, and added commercial support staffing in the embassies, in Enterprise Ireland, in Bord Bia, and in IDA offices to pump prime Irish exporters into the fast growing emerging markets.