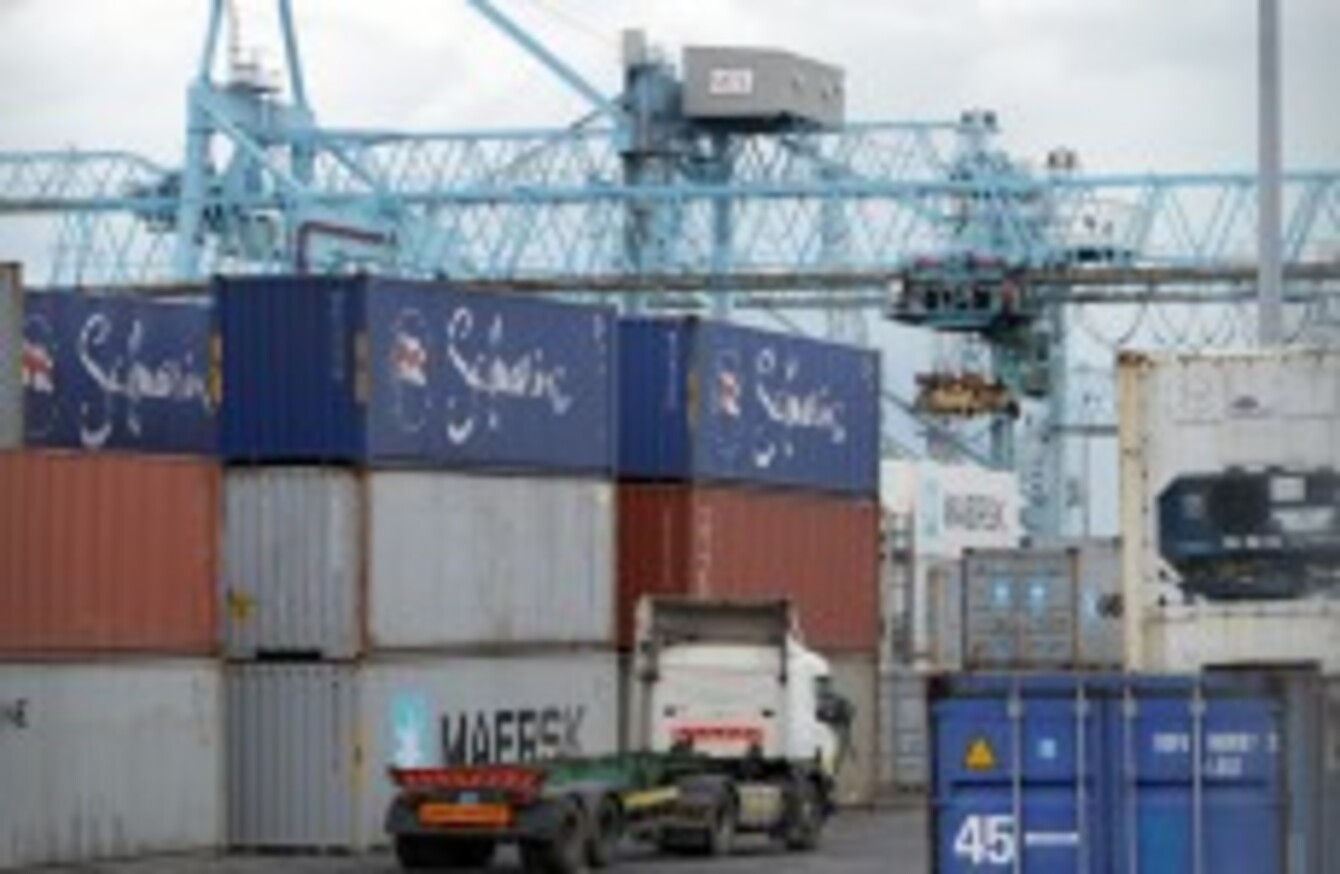 FOLLOWING A DISAPPOINTING April, export figures bounced back in May with a seasonally-adjusted increase of €518 million.
The seven per cent increase, bringing total exports to €7.6 billion, was noted in preliminary figures released by the Central Statistics Office today.
Imports also increased by €515 million, or 15 per cent, so the trade surplus remained unchanged at €3.5 billion for the month.
Compared to the same month last year, exports increased by €172 million. The majority of that jump has been attributed to a 5 per cent rise in the export of medical and pharmaceutical products and a 9 per cent increase in the export of organic chemicals. Altogether, chemicals and related products accounted for over €4.5 billion of the total €7.6 billion exports.
As is usually the case, EU Member States were the destinations for the majority (58 per cent) of Irish exports with Great Britain, Belgium and Germany taking 36 per cent of products.
Outside the EU, America was the main importer of Irish goods.
The yearly increase of €268 million in imports was mainly due to a €208 million rise in the imports of transport equipment, including aircraft.
Great Britain was the main source of imports in May 2012 accounting for €1.1 billion (or 28 per cent) of total imports, followed by the USA at 16 per cent.
For the first five months of 2012 exports amounted to €38.3 billion and imports to €21 billion.
Minister for Jobs, Enterprise and Innovation Richard Bruton welcomed the latest figures, stating that exports to the key target countries of Great Britain, Germany, India and Russia have risen in each of the five months of 2012 so far.
He noted that  figures for the export of services released yesterday showed that Ireland was 11 per cent ahead of where it was this time last year.
"As I have said before, a strong export performance will be crucial to delivering the economic and jobs recovery we are all working so hard to achieve," said Bruton in a statement. "Conditions in the markets into which we export have been difficult over recent months, and today's statistics do show some real challenges, but the signs of continued strength are very welcome."