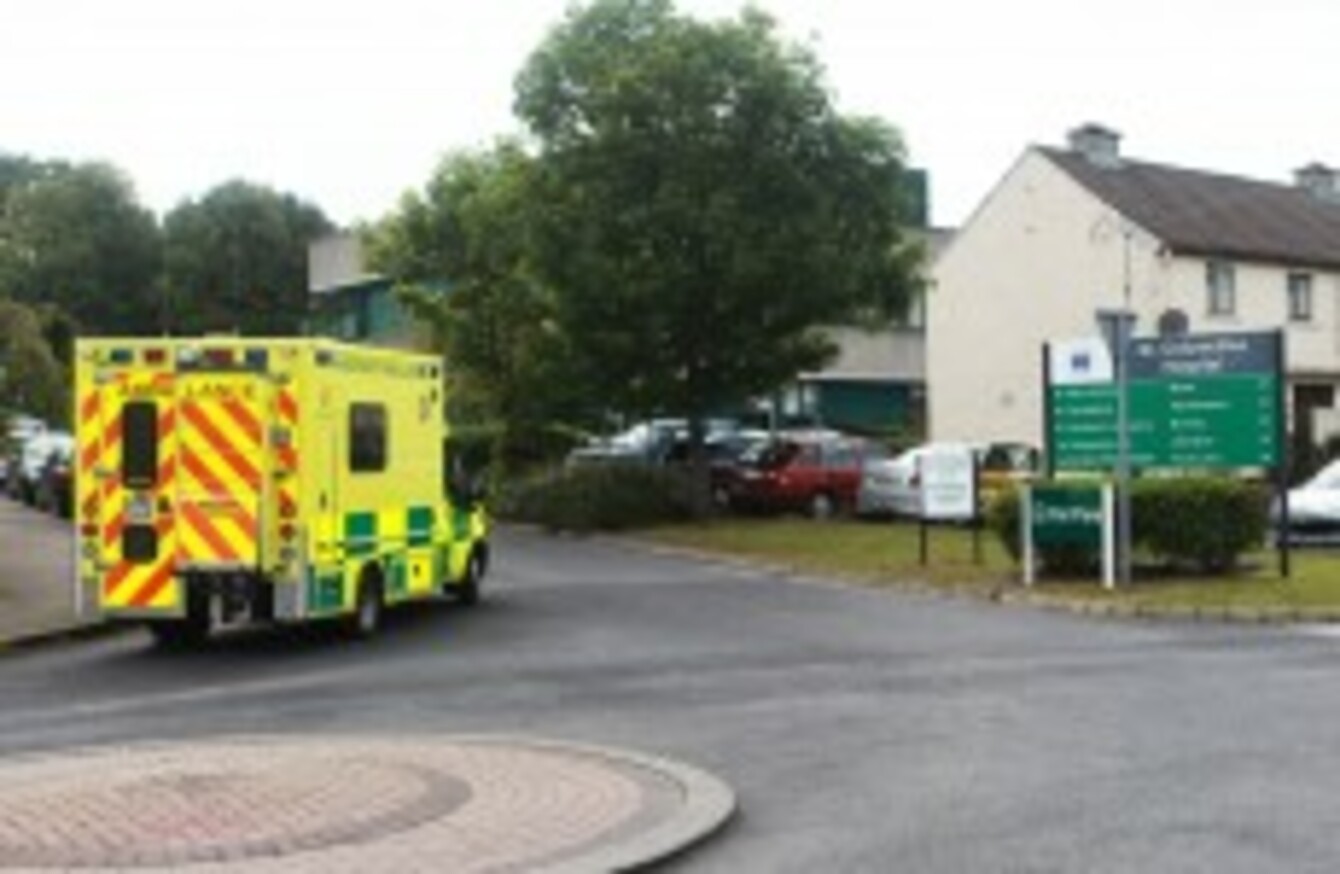 St Columcille's Hospital
Image: Photocall Ireland
St Columcille's Hospital
Image: Photocall Ireland
AN EXTRA AMBULANCE and six extra staff are to be based in Newcastle Hospital in County Wicklow following last week's announcement that the emergency department at St Columcille's hospital in Loughlinstown is to close at the end of the month.
All emergency cases will now be sent to St Vincent's Hospital. A local injuries unit will treat minor injuries such as broken bones seven days a week from 8am to 6pm. However, all emergency cases will be sent to St Vincent's hospital.
Distance to travel
There was concern about the distance that people in the outer parts of South Wicklow would have to travel in an emergency, but Greystones Councillor Derek Mitchell, who is also a member of Wicklow's Health Service Executive Forum said he hoped the additional services would put people's minds at ease.
"My concern is there should be an improved ambulance service to Wicklow because of the extra distance and to ensure that St Vincent's can cope with the extra patients," said Mitchell, who added that the HSE has informed him that by the 27 November there wull be an extra ambulance and medical motorbike at Newcastle where there is good access to the N11 motorway.
Recruitment
"They are recruiting six staff for this. They have already have an extra transfer ambulance and have boosted the capacity of St Vincent's A & E section to cope," he added.
Speaking to TheJournal.ie, he said the HSE believed that St Vincent's Hospital could take the additional emergencies that St Columcille's would usually take, stating, "they said they thought that at night there would only be an three extra ambulances and 11 extra walk-ins to the A&E in St Vincent's Hospital".
He said that his constituents in Greystones, like others in Wicklow were also concerend about the distance an ambulance would have to travel to them and the distance it would take to a get them to an A&E unit. "I would hope that the additional services will provide an adaquate emergency service, but I have written to the HSE and asked that a three month review to ensure that it is working".
Stretched to capacity
Last week, another local councillor, Sinn Fein's John Brady said that  St Vincents hospital is already stretched to capacity, adding that the numbers lying on trolleys will simply increase and compound the problems experienced in that hospital, resulting in a reduction of patient care.
Mitchell said he has been assured the restructuring is "necessary to provide a better standard of care".