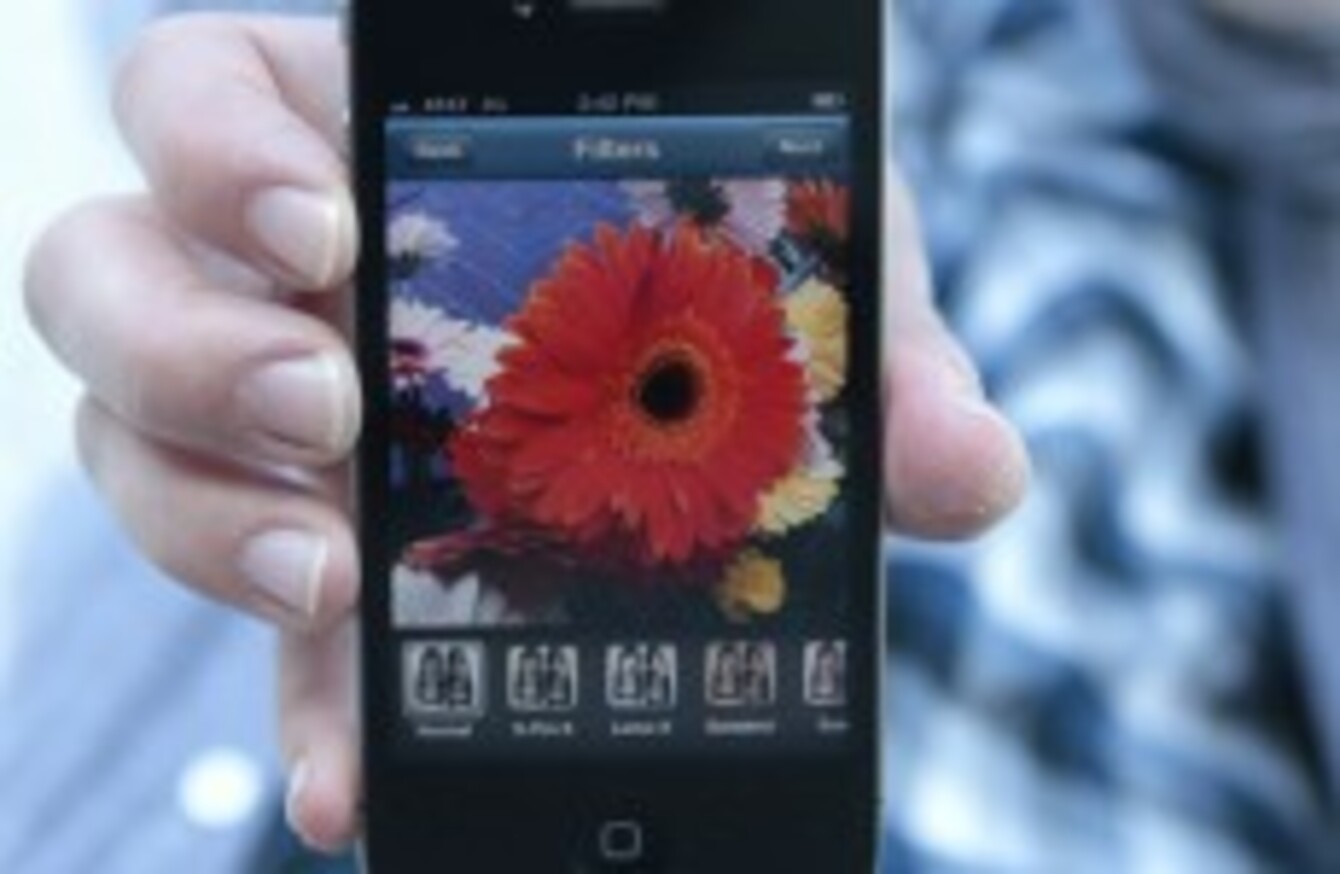 The Instagram app on an iPhone
Image: AP Photo
The Instagram app on an iPhone
Image: AP Photo
FACEBOOK HAS ACQUIRED Instagram for approximately $1 billion dollars in a combination of cash and shares – just two years after the photo-sharing company was set up.
The news was broken in the last hour by both Mark Zuckerberg and Instagram themselves.
In a Facebook update, Zuckerberg said that the move comes following years of Facebook building "the best experience for sharing photos with your friends and family". He said that now Facebook will work with Instagram "to also offer the best experiences for sharing beautiful mobile photos with people based on your interests."
Zuckerberg described these as "different experiences that  complement each other" and said that the company needs to be "mindful about keeping and building on Instagram's strengths and features rather than just trying to integrate everything into Facebook".
Meanwhile, the duo behind Instagram kept their news fairly brief. They said they "set out to change and improve the way the world communicates and shares" and said they "couldn't be happier" to announce the acquisition.
They were keen to point out that Instagram won't disappear.
It's important to be clear that Instagram is not going away. We'll be working with Facebook to evolve Instagram and build the network. We'll continue to add new features to the product and find new ways to create a better mobile photos experience.
The Instagram app will still be the same one you know and love. You'll still have all the same people you follow and that follow you.You'll still be able to share to other social networks. And you'll still have all the other features that make the app so fun and unique.
Instagram is an app and accompanying website that provides users with the ability to place filters on photographs snapped on their smart phones. The filters give the photos the grainy look of film, and also have other effects such as tilt-shifting and changing colour to black and white.
Instagram users can already share their photographs on Twitter and Facebook, and can acquire followers who 'like' their photos.
The news of the Facebook acquisition comes less than a week after Instagram rolled out its service to Android users - previously, it had only been available on iPhones.