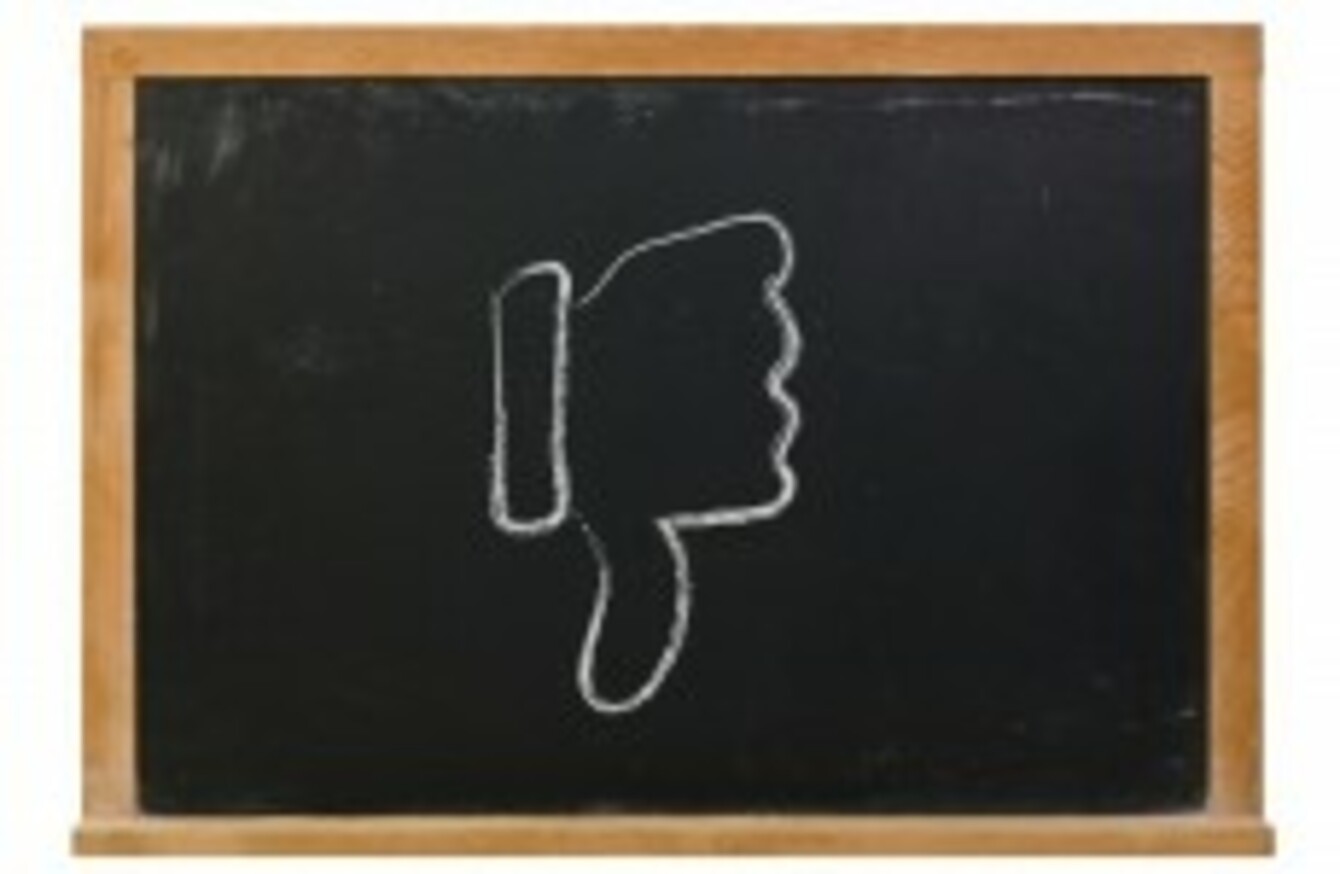 Image: Shutterstock - thumbsdown on a blackboard
Image: Shutterstock - thumbsdown on a blackboard
EVERYONE'S BEEN THERE. Scrolling through Facebook at two in the morning, feelings of vitriol and hatred building within, your news feed awash with pictures of Thai holidays and wedding announcements. If you have ever wondered why using the social media site can leave you in such a bad mood, it appears science may now have the answer.
A new study has shown that there is a causal relationship between the amount of time spent on Facebook and a person's mood. The research found that one of the reasons people feel worse after using the social media site is that:
People commit an affective forecasting error in that they expect to feel better after using Facebook, whereas, in fact, they feel worse.
According to the authors of the study, part of the reason people feel worse after browsing Facebook is that, "compared to browsing the internet, Facebook is judged as less meaningful, less useful, and more of a waste of time, which then leads to a decrease in mood".
The study was carried out by Christina Sagioglou and Tobias Greitemeyer at the University of Innsbruck in Austria. The assertion that exposure to Facebook will always affect a person's mood negatively contrasts with the company's own controversial study carried out in January 2012 and announced last month.
In the study, Facebook claimed to find that it was possible to alter peoples mood by changing what they viewed on their news feeds. By manipulating the mix of status updates, photos and news articles, the research claimed to find that a positive Facebook posts puts you in a better mood and negative ones did the opposite.
#Open journalism No news is bad news Support The Journal

Your contributions will help us continue to deliver the stories that are important to you

Support us now
The study received criticism for using people as subjects in the experiment without their knowledge. Agreement for participation in Facebook's experiment was buried in their rather overwrought terms of service.