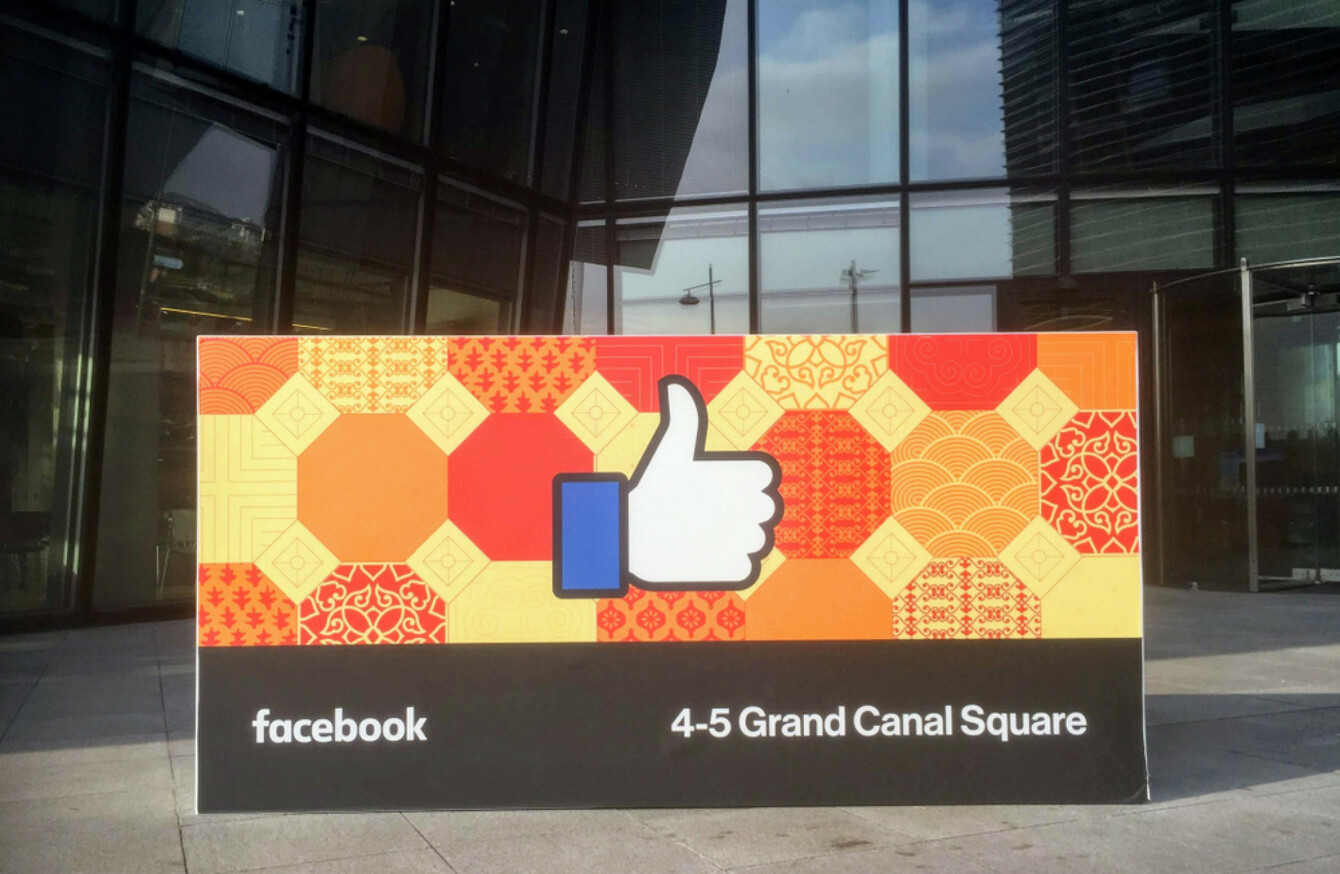 Image: Shutterstock/noel bennett
Image: Shutterstock/noel bennett
Updated Aug 1st 2018, 5:15 PM
FACEBOOK HAS LAUNCHED an investigation into Irish contractor CPL Inc following on from the undercover Channel 4 Dispatches programme into the social media platform's content moderation.
Executives from the social media giant today appeared before the Oireachtas Communications Committee to answer questions about the documentary in which a reporter was sent to work as a content moderator for Facebook in Dublin.
The programme claimed thousands of reported posts remained unmoderated and on the site, including posts relating to suicide threats and self-harm.
In a blog post on Facebook, the company acknowledged that some of the content of the programme fell short of "the high standards we expect".
Facebook today apologised today for the failings in its policing of content on its site and told members of the Oireachtas committee it has changed several policies and increased supervision of CPL.
Policies
Head of public policy for Facebook Ireland, Niamh Sweeney, told the committee members that an internal investigation has been launched to "understand why some actions taken by CPL was not reflective of our policies and the underlying values on which they are based". She said that the investigation was being undertaken by Facebook itself, such was its seriousness.
Facebook told the politicians that it is not in Facebook's interests to turn a blind eye to controversial or disturbing content on the platform, something which a CPL staff member was captured saying on camera.
"This is categorically untrue," Sweeney said in her opening statement, adding that  Facebook understands that its explanations to the committee have been "undermined by the comments that were captured on camera by the Dispatches reporter".
The internal investigation into CPL aims to establish "how these gaps between our policies and values and the training given by CPL staff came about".
The investigation is being led by Facebook, rather than by CPL, due to the "extremely high priority" Facebook attaches to the issue.
The investigation began on 23 July. Out of caution and concern for their wellbeing of the CPL staff members that feature in the Dispatches programme, they have been encouraged to take time off. Sweeney said that this would help staff to "regroup" but was not enforced.
Re-training for all CPL trainers has already begun, and ongoing training will now continue with twice-weekly sessions to be delivered by content policy.
"Fool's Pardon"
Fianna Fáil TD Timmy Dooley told Sweeney and her colleague Siobhán Cummiskey, Facebook's head of content policy for Europe, the Middle East and Africa, that he was not willing to give the company a "fool's pardon".
"If this material had just been brought to your attention, we could accept the explanation of ignorance – but this material was part of the training manual."
He said that Facebook ran on the outrage caused by objectionable material, calling it the "cocaine" of the network.
Chair of the committee Hildegarde Naughton said that the failures were "a betrayal" of standards. She said that there is a disconnect from what Facebook management says and what the company says publicly.
#Open journalism No news is bad news Support The Journal

Your contributions will help us continue to deliver the stories that are important to you

Support us now
Sinn Féin TD Brian Stanley said the programme showed Facebook was either "incapable or unwilling" to regulate the content on the site. He said that the days of Facebook regulating itself may be over.
"It's all about money at the end of the day."
Sweeney disagreed with that notion, saying that advertisers are more likely to be turned off by objectionable content and that money first has "never been a driving ethos". Both Facebook representatives accepted that there are weaknesses in how Facebook has dealt with material at times.
'The time for apologies is over' 
After the meeting concluded, Naughton described it as "a worthwhile interaction" in which Facebook "again apologised for their shortcomings".
"However, it is the view of the committee that the time for apologies and remedial action is past. Social media platforms have shown themselves incapable of self-regulation. If they won't regulate themselves, we must do it for them," she said.
The committee agreed on taking the following steps:
Prioritise the scrutiny of Deputy Donnchadh Ó Laoghaire's Private Member's Bill, the Digital Safety Commissioner Bill 2017
Write to the Taoiseach and Communications Minister indicating the need, in principle, for such legislation, notwithstanding whatever changes might be warranted after detailed scrutiny by the committee
Write to the relevant parliamentary committees of all other EU Member States asking them to consider this issue, both nationally and in terms of the need for EU Regulation
Seek a meeting with the European Commissioner for the Digital Economy and Society, Mariya Ivanova Gabriel, to discuss the need for European Regulation in this area
Write to all Irish members of the European Parliament asking them to support the efforts of the committee in this area
Seek a meeting with the President of the European Parliament, Antonio Tajani, in order to progress this issue at a European level
With reporting from Paul Hosford and Órla Ryan