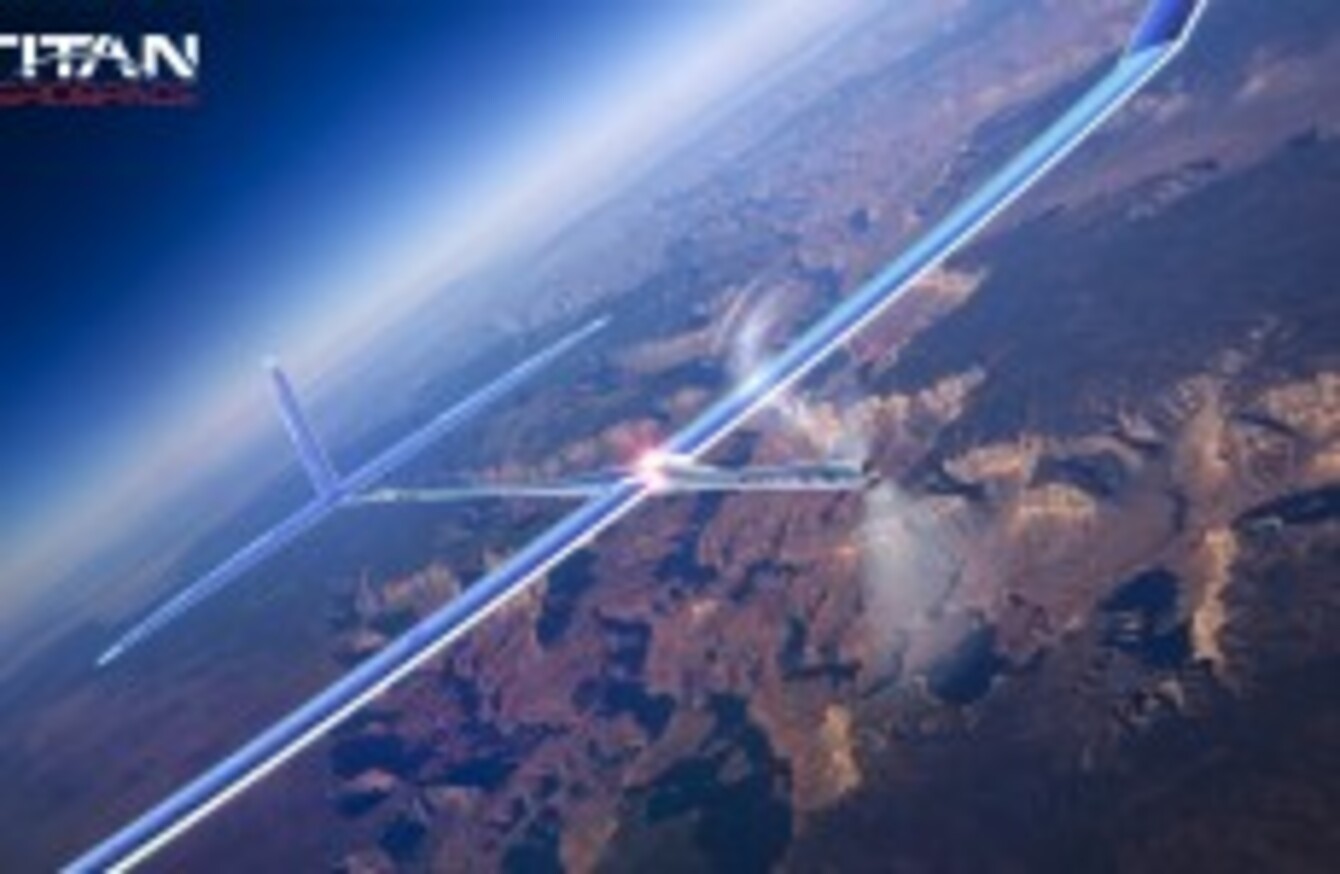 Image: titanaerospace.com
Image: titanaerospace.com
AT THE END of his keynote at Mobile World Congress, Mark Zuckerberg said that after the purchase of WhatsApp for $19 billion, Facebook was "probably done [with acquisitions] for a while".
That mightn't actually be the case as the company is now reportedly interested in buying Titan Aerospace, a company that makes very high flying drones capable of staying airborne for five years at a time. It's said that the price for the acquisition is $60 million (€43 million).
According to TechCrunch, Facebook is interested in using these drones to blanket parts of the world without internet access, beginning with Africa. The company would start by building 11,000 of these unmanned drones.
The drones can be launched at night using power from internal battery packs, and during day time, solar panels attached to it will store enough energy to keep it flying as high as 20km in altitude.
The drones can be used for a number of purposes such as weather monitoring, disaster recovery, imaging and communications, with Facebook being particularly interested in the latter.
The purchase would tie into Zuckerberg's pet project, Internet.org, which aims to bring the internet to two-thirds of the world which don't have access.
The drones would come into direct competition with Google's own version, Project Loom, which would use balloons instead of drones to deliver the internet.