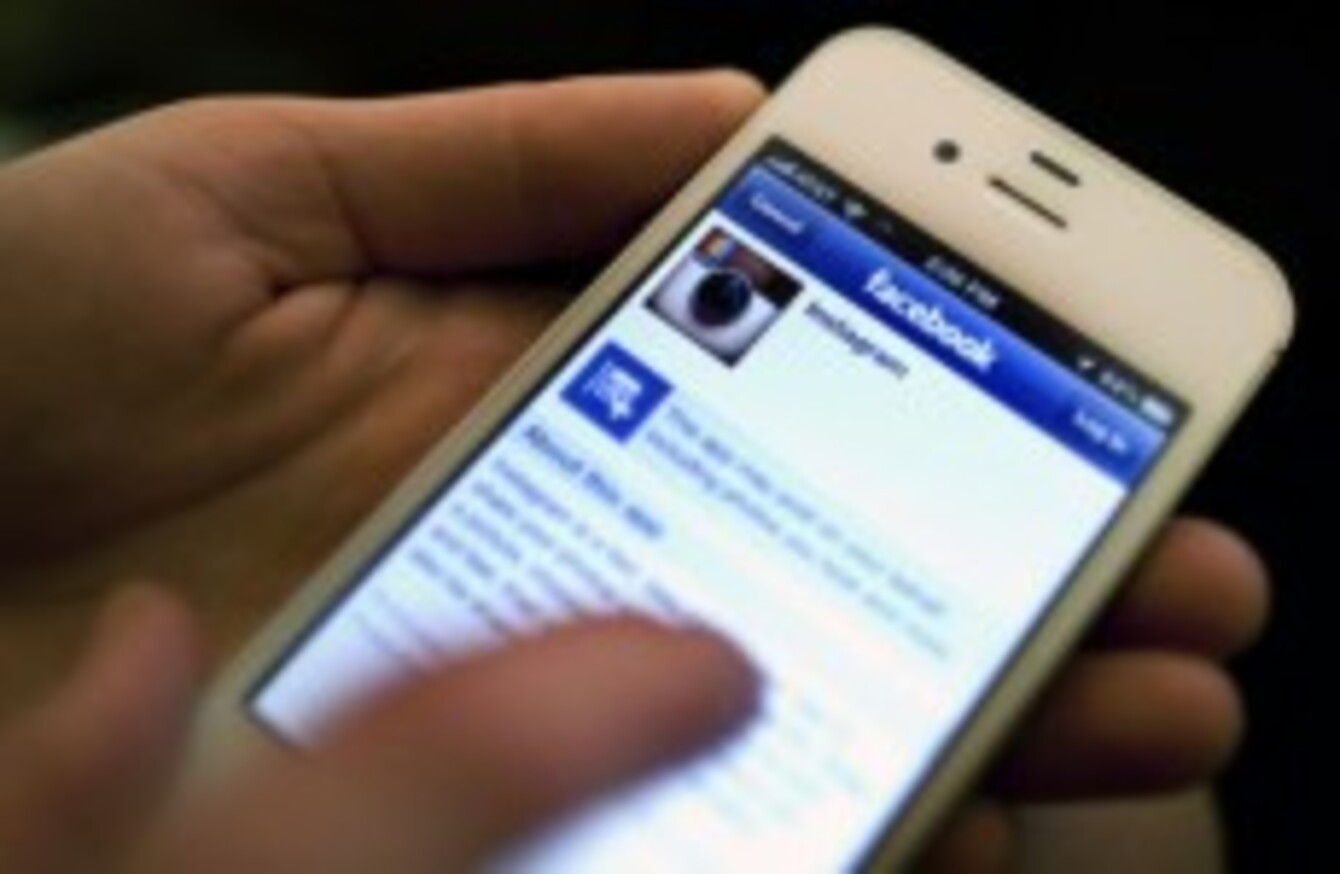 Image: Karly Domb Sadof/AP/Press Association Images
Image: Karly Domb Sadof/AP/Press Association Images
FACEBOOK CEO MARK Zuckerberg said his company acquired mobile app Instagram so the social networking site could offer "the best experience for sharing beautiful photos".
But are there other reasons for the billion dollar buyout of a company which has never earned a cent in revenue and only has 13 employees?
Analysing the move, it is important to remember that photos and tagging are what essentially made Facebook and Zuckerberg is willing to pay to hold onto what is most dear to his outrageously successful offering.
Business Insider noted that to upload a photo through Facebook's iPhone app, six screens need to be clicked through. With Instagram, there is only one.
Put simply, the young pretender is faster and more user-friendly than the original. Facebook's engineering team knew this issue had to be addressed as multiple mobile apps exploiting that exact weakness began popping up for both iPhone and Android.
Between that, and the fact that Instagram already has 30 million users, the app was fast becoming the biggest threat to Facebook – which has always seen its photo sharing features as its major selling point and the reason for its success.
Zuckerberg admitted that his company will "try to learn" from Instagram's experience so it can build "similar features" into other Facebook products.
TechCrunch points out that not only has Facebook obtained the standalone Facebook mobile photo sharing app it was trying to develop with the added bonus of a community of photographers, it has also neutered any danger that Instagram could have become a social network in its own right.
Facebook doesn't want to be the new MySpace or Friendster.
But was it worth $1 billion?
Announcing the deal, Zuckerberg was quick to say that although the acquisition was an important milestone for Facebook, it may be a once-off occasion.
"We don't plan on doing many more of these, if any at all," he said.
The company had something Facebook wanted but the rest of its wishlist doesn't seem too long – so why not spend the money?
However, the Internet has been abuzz with claims that the price is inflated and marks the beginning of another tech bubble.
TechCrunch has reported that the company closed a $50 million funding round just days before the acquisition. The round valued the company at $500 million and the interest from major investors, including Sequoia, could have been used to drive that value up even further. It certainly got Facebook to stand up and take notice.
BI Intelligence has some charts which try to prove its theory that the company was actually undervalued.
Firstly, Instagram is capital-efficient with less than 15 employees but over 30 million users.
Secondly – and more importantly – mobile computing is fast become the future of computing. And, as we all know, photo sharing is the holy grail for social networks.
Instagram already offers the best product for sharing photos through smartphones and Facebook lagged some ways behind. It needed to catch up and, as the chart shows, it needed to do it quickly or else lose the coveted title of the most used and most popular social networking site.
Silicon Valley competition
By snapping up the ever-growing app (Instagram had just one million users in January 2011, 15 million by the end of that year and now that figure is up to 30 million), Facebook kept it out of the hands of Google.
It also would not have wanted to miss out and regret it later. Business Insider remembers how Yahoo blew it TWICE. In 2002, it failed to merge with Google for a paltry $5 billion as the search engine was disrupting Yahoo's man-made listings.
Four years later, Yahoo pulled out of a $1 billion deal for Facebook after CEO Terry Semel deemed it too expensive.
Google is now worth $200 billion. Facebook is now worth $100 billion. Yahoo is worth $18 billion.
Why sell?
Seems like an obvious answer – $1 billion. But Instagram co-founder Kevin Systrom has recently said that Instagram was never going to be just about photos.
Speaking at a US conference, West Coast Ignition, he said that the company used photos as a way to get started but at its core was the importance of communicating and sharing.
Systrom also told Business Insider how he saw similarities between Facebook and Instagram, particularly in the business model they both started with.
However, with the deal and the confirmation that Instagram will be run independently of Facebook, founders Systrom and Mike Krieger wrote in a blog post that "it's important to be clear that Instagram is not going away".
Additional reporting by Business Insider