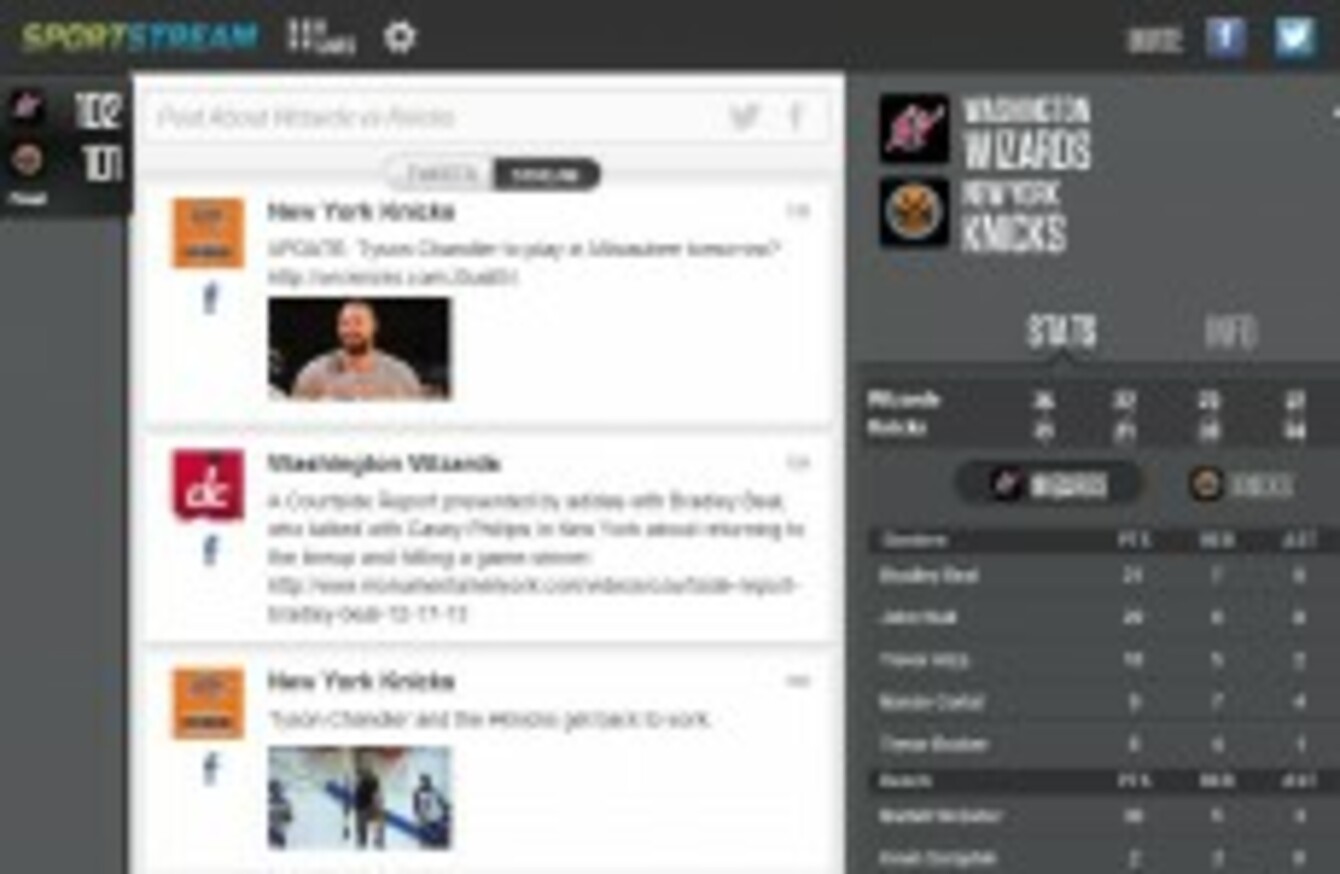 Image: SportStream
Image: SportStream
FACEBOOK HAS MADE another push towards becoming a real-time public service with the acquisition of sports data firm SportStream.
The San Francisco based company tracks sports-related social content, news and statistics from games.
This allows broadcasters and major media companies to find sports-related conversations and use them for their own content.
SportStream says that its technology "surfaces the highest quality tweets, Facebook posts, Instagram media, stats, news and more for every league, game, team, and player across sports." It's unclear whether Facebook will continue to focus on NFL and NBA or will branch out and include other sports.
Facebook's Vice President of Media Partnerships and Global Operations Justin Osofsky, said in a blog post that the deal would help the company work closely with its media partners and connect them with conversations on the site.
We're excited to continue investing in helping people connect through their shared interests on Facebook. The addition of this new team will enable us to work more closely with media partners as we continue to invest in more robust tools and APIs.
Facebook has made a number of changes to the site this year as it competes with Twitter.
The company introduced keywords insights and public feeds in September to help news organisations to track and integrate conversations into their broadcasts. It also introduced hashtags, trending topics, embedded posts and public posts to the site to help encourage public sharing.
Facebook had developed a partnership with SportStream earlier this year before it decided to buy it for an undisclosed fee.