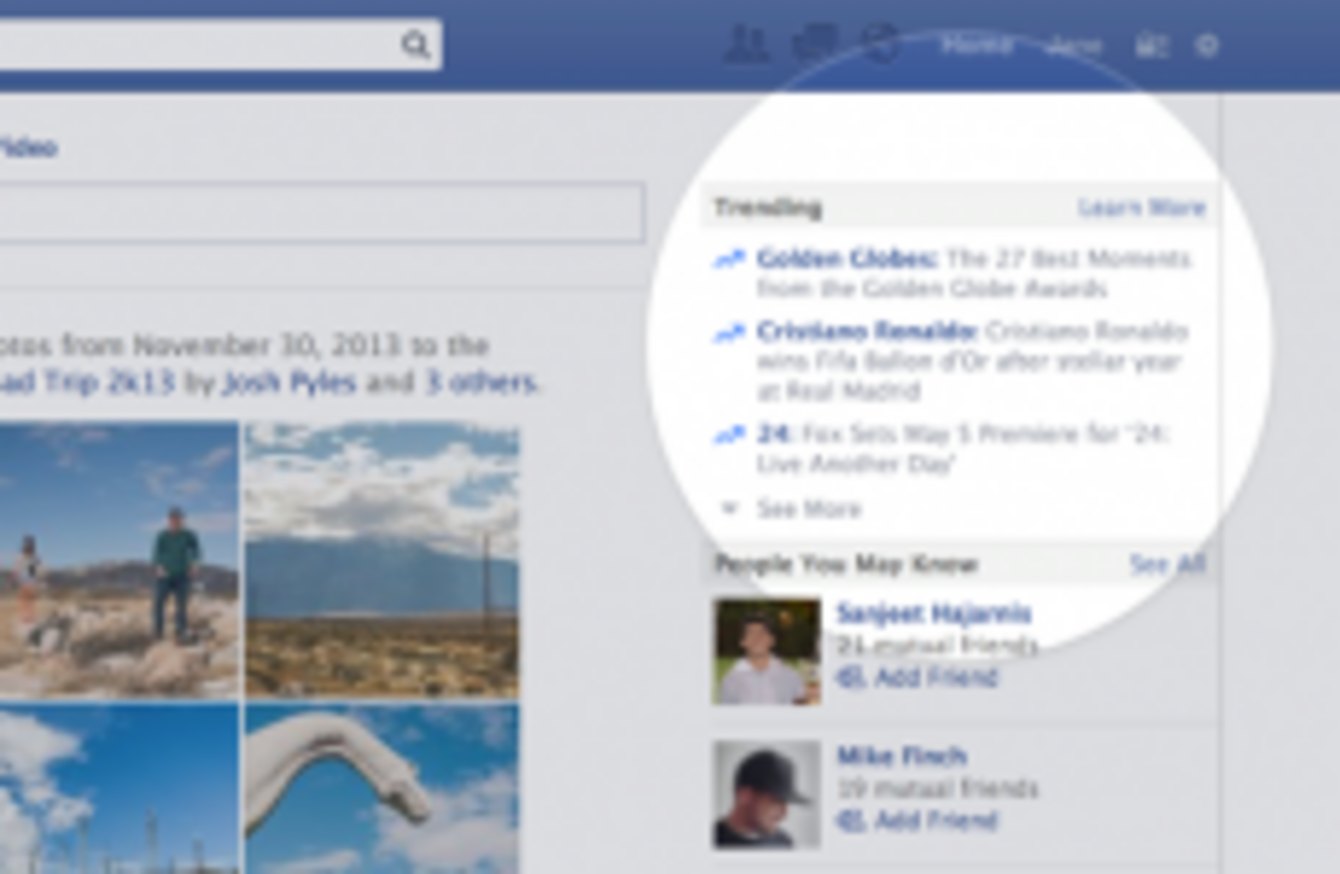 Image: Facebook
Image: Facebook
FACEBOOK HAS TAKEN another step towards creating a more public site by highlighting which stories are trending on it.
The feature, which is similar to Twitter's own Trending Topics, will be positioned at the top-right hand corner of the news feed.
The company says that the list is personalised, and will include topics that you will be interested in as well as topics that are rising in popularity across the site. Users will be able to see the three most popular topics trending and have the option of expanding the feature.
Each topic will include a heading that provide context as to why it's trending in the first place. Clicking on a heading will bring up articles, public status updates, and friends' posts that relate to the topic.
The feature is rolling out first in the US, UK, India and Australia, but it's expected to roll out to all countries over time. Facebook is also working on bringing the version to mobile, saying that it's still testing out the feature there.
Trending topics is another part of Facebook's efforts to become a central hub for news and discussion. As well as changing its news feed algorithm to prioritise news articles and introducing hashtags, it's also said to be releasing a mobile reader called 'Paper' which will feature news articles and status updates posted on your news feed.