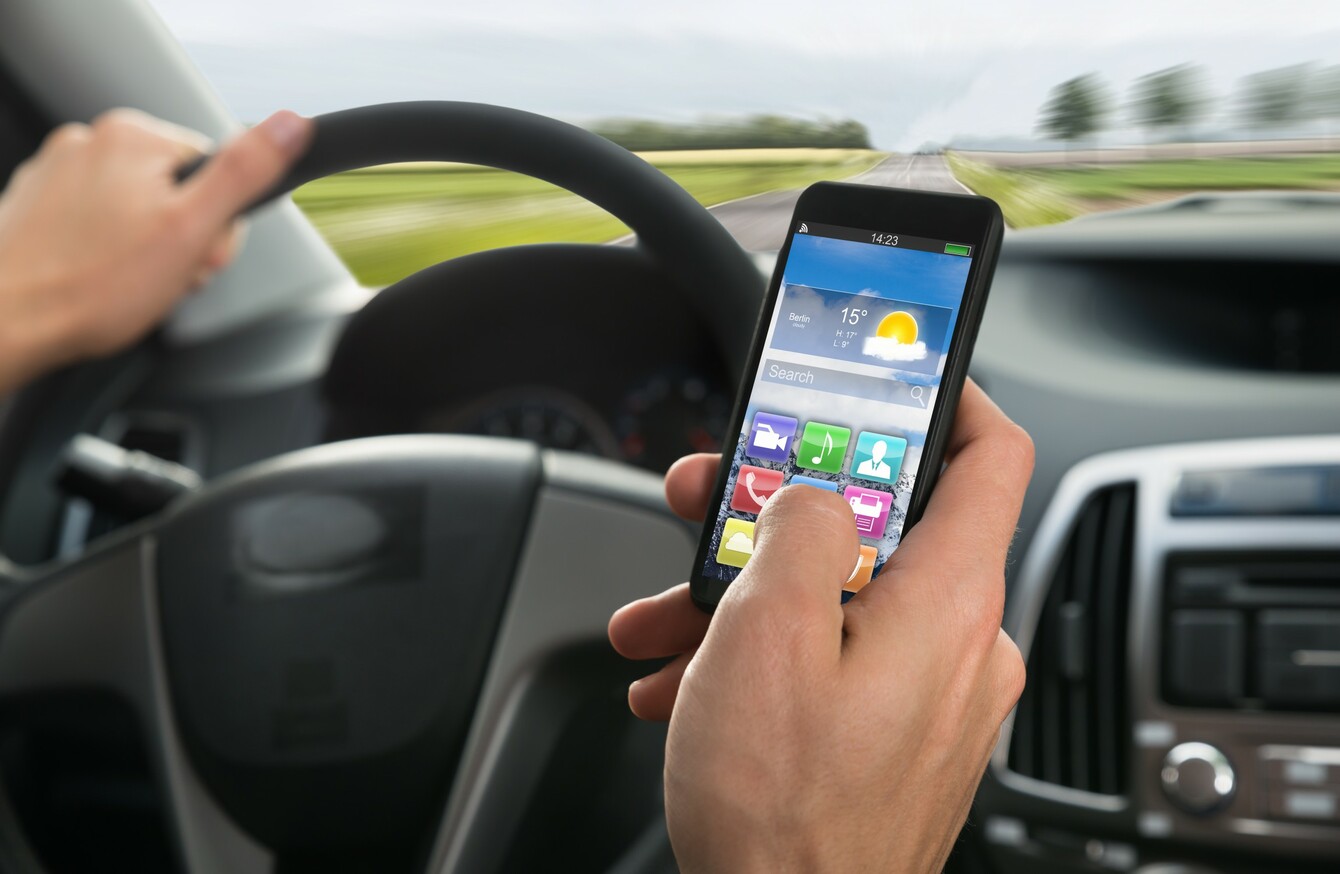 PLANS TO HIT drivers caught using messaging apps with additional penalties have been put on the backburner.
The Road Traffic Bill, which is set to go before the Seanad this week, had originally contained plans to specifically legislate for drivers using apps like Twitter, Facebook and WhatsApp.
Currently the the law legislates against drivers lifting their phones while driving, but the proposed clause would have had a specific focus on drivers using their phones while having them positioned in a hands-free device.
Speaking on RTÉ's Morning Ireland programme this morning, Susan Gray, founder of Public Against Road Carnage (PARC), said that the rules were "totally unenforceable".
It relates to the difficulty for gardaí in knowing what a driver was using their phone for.
In a statement, the spokesperson for the Department of Transport confirmed that the clause on electronic communications had been dropped.
"The decision to withdraw this and other material was taken partly in light of time constraints, given the objective of submitting the Bill to government by the end of 2015 for permission to publish," they said.
Areas that the Bill will focus on include tackling drug driving, having greater cooperation between the UK and Ireland when it comes to recognising disqualified drivers and the introduction of a special 20km/h speed limit.
On the issue of preventing people from using messaging apps, the Department said that consultations with the gardaí are currently ongoing and Minister for Transport Paschal Donohoe has committed to revisiting the issue.
It has been illegal to use messaging apps on mobile phones in any capacity, even if it is in a cradle, since 2014, and it has been illegal to lift a mobile phone while driving since 2006.