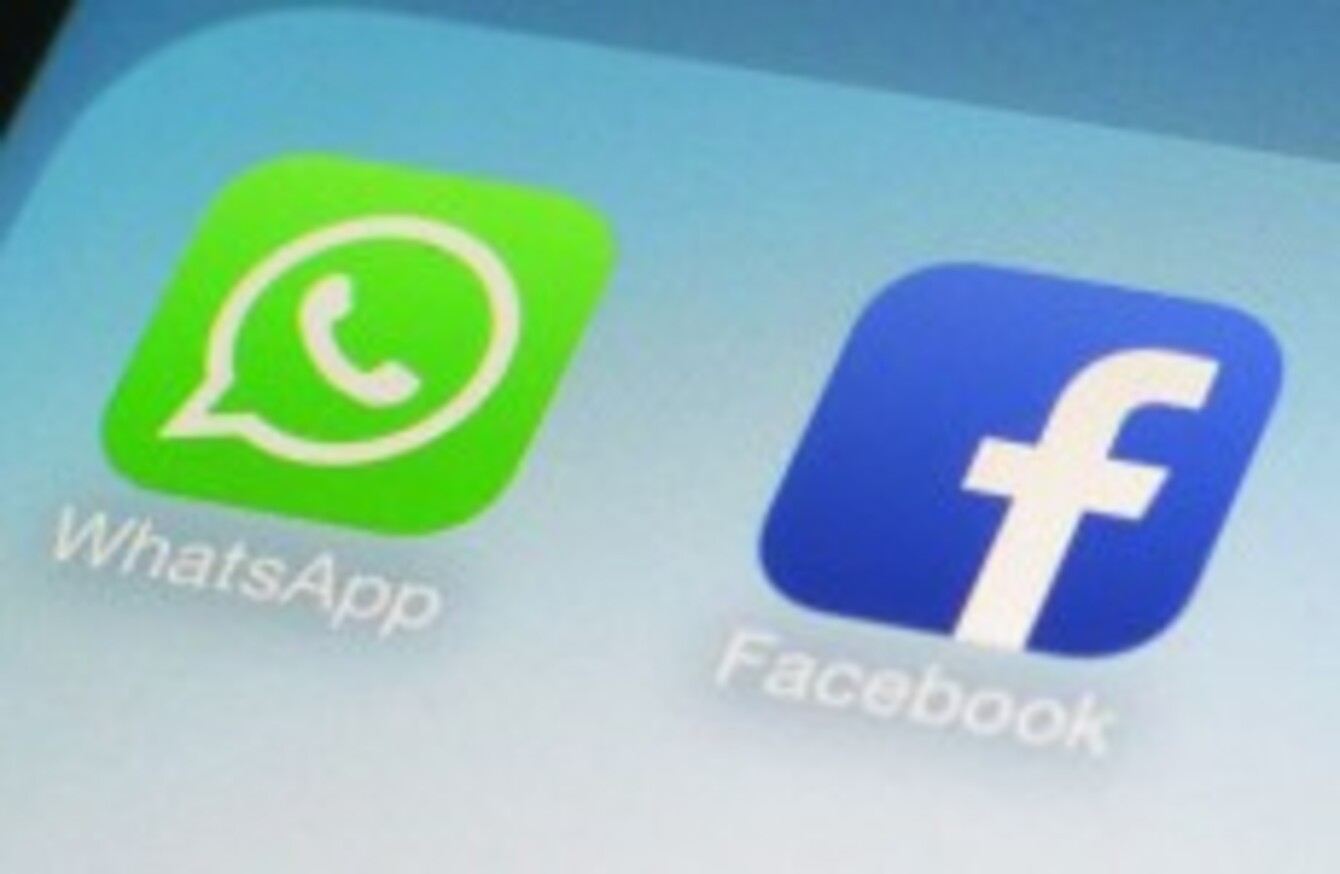 Image: AP/Press Association Images
Image: AP/Press Association Images
TODAY THE EUROPEAN commission authorised Facebook's $19 billion bid to acquire Whatsapp.
Facebook was actually the one who asked for the review, as it wanted to avoid going through individual reviews by each EU country's regulator. It also allows them to avoid unexpected surprises down the line from telecom industries who see both Facebook Messenger and Whatsapp as taking much needed SMS and call revenue from them.
In its decision today, the Commission found that the two applications are not close competitors and that consumers would continue to have a wide choice of alternative consumer communications apps after the transaction.
The Commission found that the two apps were different enough in a number of ways, for example, Whatsapp uses phone numbers while Facebook requires setting up a profile.
Though Facebook Messenger and Whatsapp are both popular apps, the EC's Vice President Joaquín Almunia said most people use more than one communications app.
We have carefully reviewed this proposed acquisition and come to the conclusion that it would not hamper competition in this dynamic and growing market. Consumers will continue to have a wide choice of consumer communications apps
So what happens now?
Facebook said in July that it is expecting to close the deal by the end of this year. This go-ahead from the European Commission will makes this easier to achieve. As we've already mentioned, Facebook won't be forced to jump through hoops for every EU country's regulator.
And what happens to Whatsapp once Facebook takes over?
If you're a big Whatsapp user, there's little cause for concern about it disappearing or changing considerably. Facebook wanted it for a reason – people really like it. Earlier this year, Facebook purchased Instagram for $1 billion and the app was left very much the same.
Something the Commission mentioned, is that Whatsapp is not currently active in online advertising. It looked at what it would do to the market if Facebook introduced advertising on Whatsapp but found no competition concerns.
There's nothing to stop Facebook from advertising on Whatsapp but, again, the company may prefer to keep things as they are in this regard. Remember, Whatsapp is a subscription service – after a year of free messaging, you are asked to pay $0.99 a year.
Is there anything I need to be worried about?
For the most part, not really. However, while the Commission looked at potential problems with placing additional data about people all in one place by merging the two, it said control of this does not fall within the scope of EU competition law.
Christian D'Cunha, legal officer at the European Data Protection Supervisor's office pointed out to The Register that users of these two apps sign up to very different privacy policies.
Whatsapp users are entitled to expect reassurances that their personal data – and those of their friends and family in their contacts – will continue to be processed in accordance with the letter and the spirit of the original terms.It's worth noting that earlier this year in the US the FTC (while approving the merger) warned both companies that it would hold them to account for their promise that the merged company would not use WhatsApp users' personal data for targeted ads.
Clarity on this point will not be achieved until Facebook actually owns Whatsapp – today's news is just a step towards the significant merger.