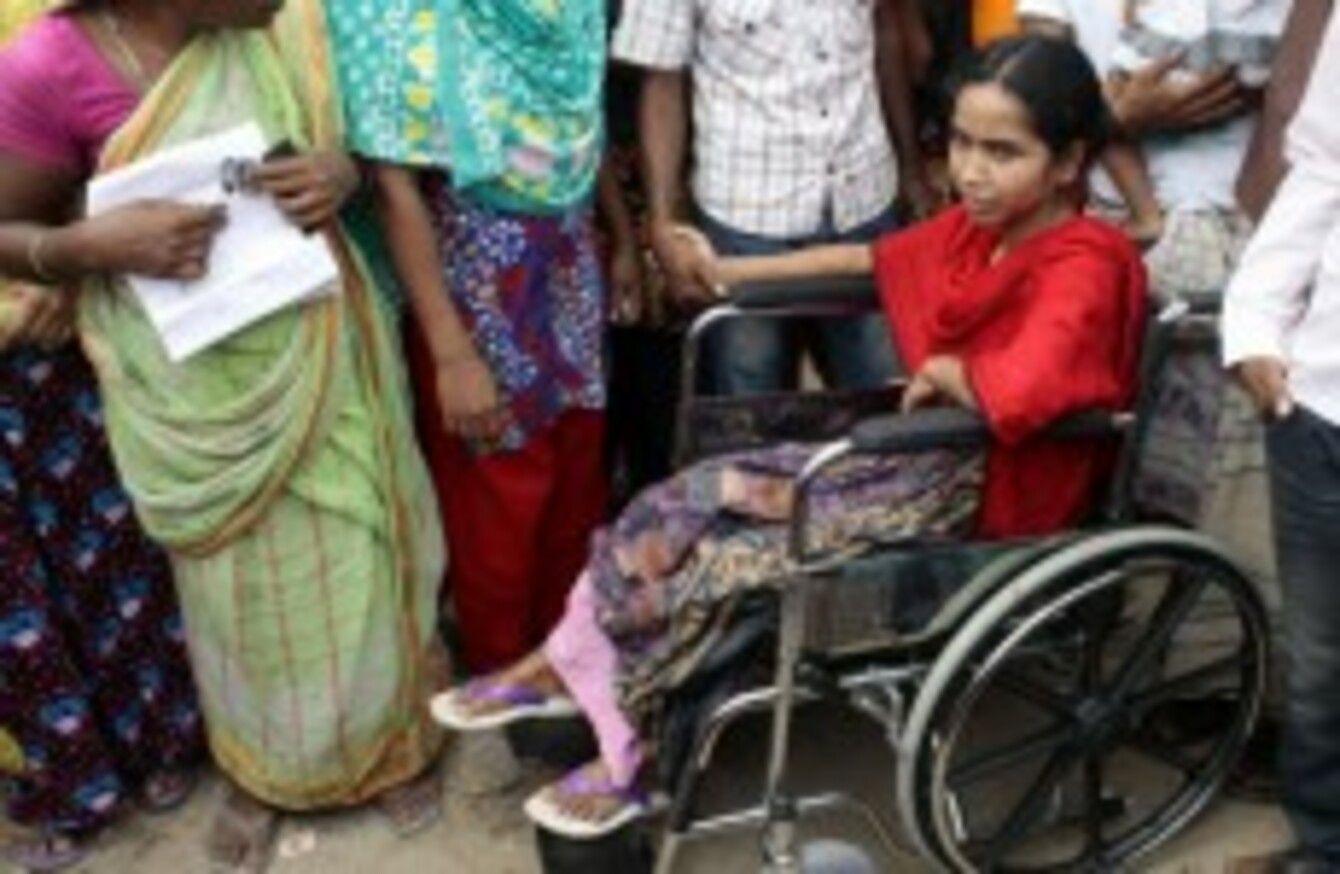 A Bangladeshi survivor of the Rana Plaza building collapse.
Image: A.M. Ahad
A Bangladeshi survivor of the Rana Plaza building collapse.
Image: A.M. Ahad
THE RANA PLAZA Donors Trust Fund has finally met its target of $30 million, following a large anonymous donation.
The building collapse of the Rana Plaza factory killed more than 1,100 people in April 2013.
Since then the Clean Clothes Campaign (CCC) has been demanding that brands and retailers provided compensation to its victims.
Over one million consumers from across Europe and around the world have joined actions against many of the companies whose products were being made in one of the five factories.
These actions forced many brands to finally pay donations and by the second anniversary the Fund was still $2.4 million dollars short of its $30million target.
A large donation received by the Fund in the last few days has now led to the Fund meeting its target. Kate Nolan of the Clean Clothes Campaign Ireland, said:
This day has been long in coming. Now that all the families impacted by this disaster will finally receive all the money that they are owed, they can finally focus on rebuilding their lives. This is a remarkable moment for justice.
"This would not have been possible without the support of citizens and consumers in Ireland and across Europe who stuck with the campaign over the past two years.
"Together we have proved once again that European consumers do care about the workers who make their clothes – and that their actions really can make a difference."
The Rana Plaza Donors Trust Fund was set up in January 2014 to collect funds to pay awards designed to cover loss of income and medical costs suffered by the Rana Plaza victims and their families.