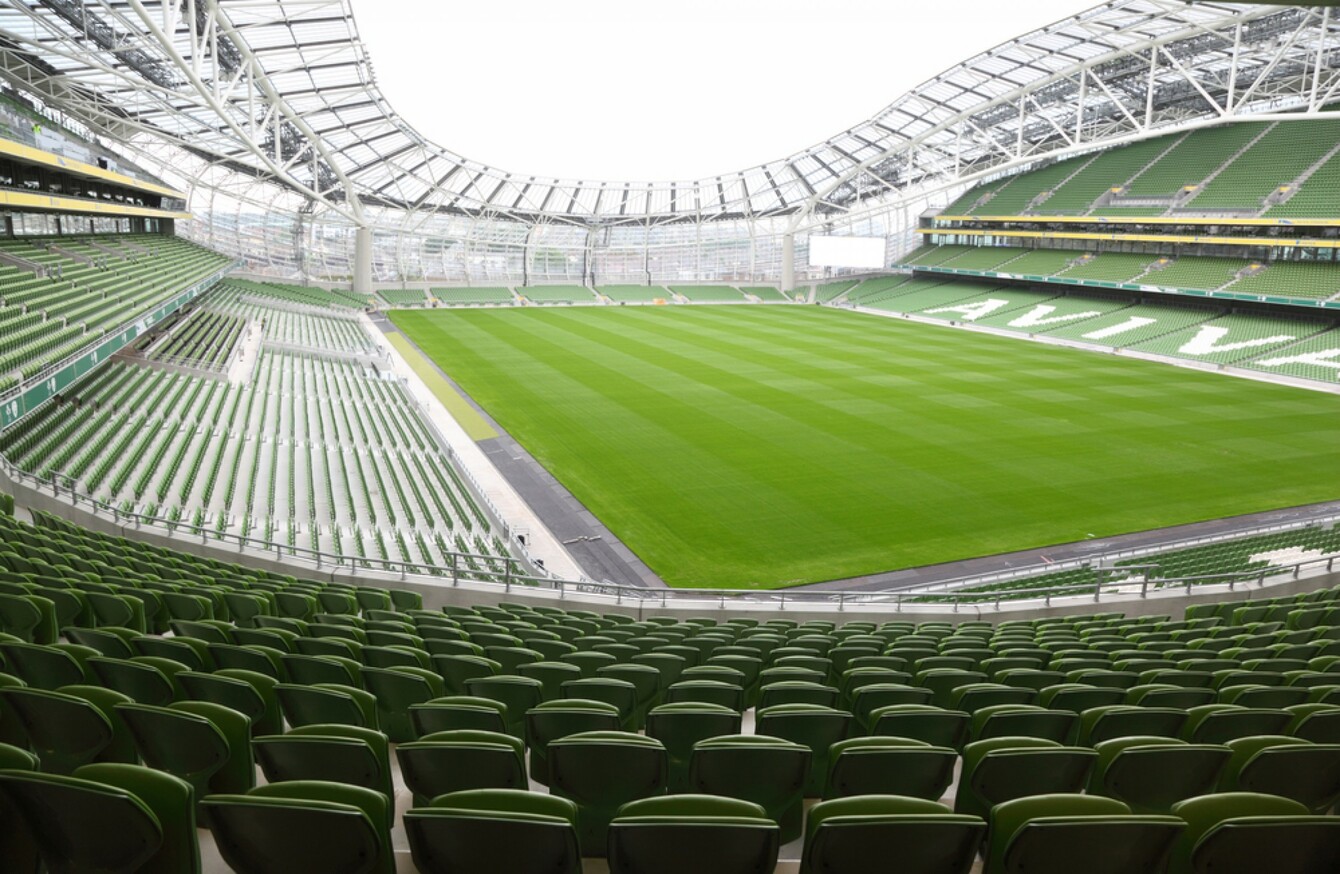 Image: Shutterstock/Pavel L Photo and Video
Image: Shutterstock/Pavel L Photo and Video
FOOTBALL MATCHES CAN be a difficult day out for children with autism, as they face loud noises and large crowds.
To tackle this, the FAI has created a match day checklist that allows children with autism to enjoy their day out at live matches.
Children with autism tend to like following routines and this checklist helps the young fans who find events overwhelming to feel more at ease.
Working with the Irish Society for Autism, the FAI's new match day checklist catalogues every bit of the child's experience from when they arrive in the Aviva Stadium until the moment they leave.
A spokesperson for the FAI told TheJournal.ie: "The reasoning behind the checklist was that we became aware of autistic children experiencing games differently at Aviva Stadium so we wanted to help make their match day even more enjoyable."
"Through linking up with the Irish Society for Autism, we learned that a lot of autistic kids like to follow structure and order."
The checklist allows children to mark off:
How many tickets they booked
What stand they sit in
The row and seat number on the ticket
The mode of transport used to get to the venue
Who they are attending the event with
Their time of arrival
What food and drink they consume at the event
What they will bring home from the match
What player they will be watching the most
A full match day itinerary is printed on the side of the checklist.
Founder of AsIAm.ie, a charity for people with autism, Adam Harris told TheJournal.ie: "People with autism find changes to plan and routine very difficult. It can be hard to go to new places and it can be hard to visualise what to expect."
Football matches can be particularly challenging for people with autism due to the large crowds and high noise levels often associated with it.
"Any toolkit which helps prepare the child to attend the event and with extension to help them participate in a community activity should be warmly welcomed," Harris said.
A statement from the FAI said: "We have also catered for kids with autism who get uncomfortable amongst large crowds and overwhelmed by big noises by providing a corporate box for a number of families for the 'Three' international friendly against Iceland in June.
"Over the coming months we plan on rolling out more initiatives to help make the match day for kids with autism as safe and enjoyable as possible."
Autism-friendly Ireland
Initiatives have been taken across Ireland in recent years to make the country a more welcoming place for those on the autism spectrum.
Earlier this year, Shannon Airport launched Europe's first sensory room which is tailored for passengers who are living with autism.
Designed by Irish toy company Adam & Friends, it is tailored to be a "soothing place away from the activity of a busy airport" and comprises facilities such as an aquatic bubble tube, an undulated wavy wall, colour changing LEDs, wheel projector and other items.
Meanwhile, an initiative was launched in 2011 to provide special sensory-friendly movie screenings across Ireland by a group called Dimensions.
Now, cinema screens across the country run regular special screenings to allow people who are sometimes excluded from traditional film-going experiences to watch newly-released movies in an environment conducive with their needs.
Odeon cinemas, IMC cinemas and Cineworld provide sensory-friendly screenings to people with autism.
"We have a situation where 86% of children with autism attend mainstream school and virtually everyone with autism will live in the community for their whole life. It's essential that we're serious about it and that everyone in the community is welcoming," Harris said. 

"Just as we've gone on a journey with mental health, it's about realising that it's an issue for all of us to take responsibility of. Very small differences like providing sensory facilities, quiet times, providing a checklist before someone goes somewhere can make such an important difference."