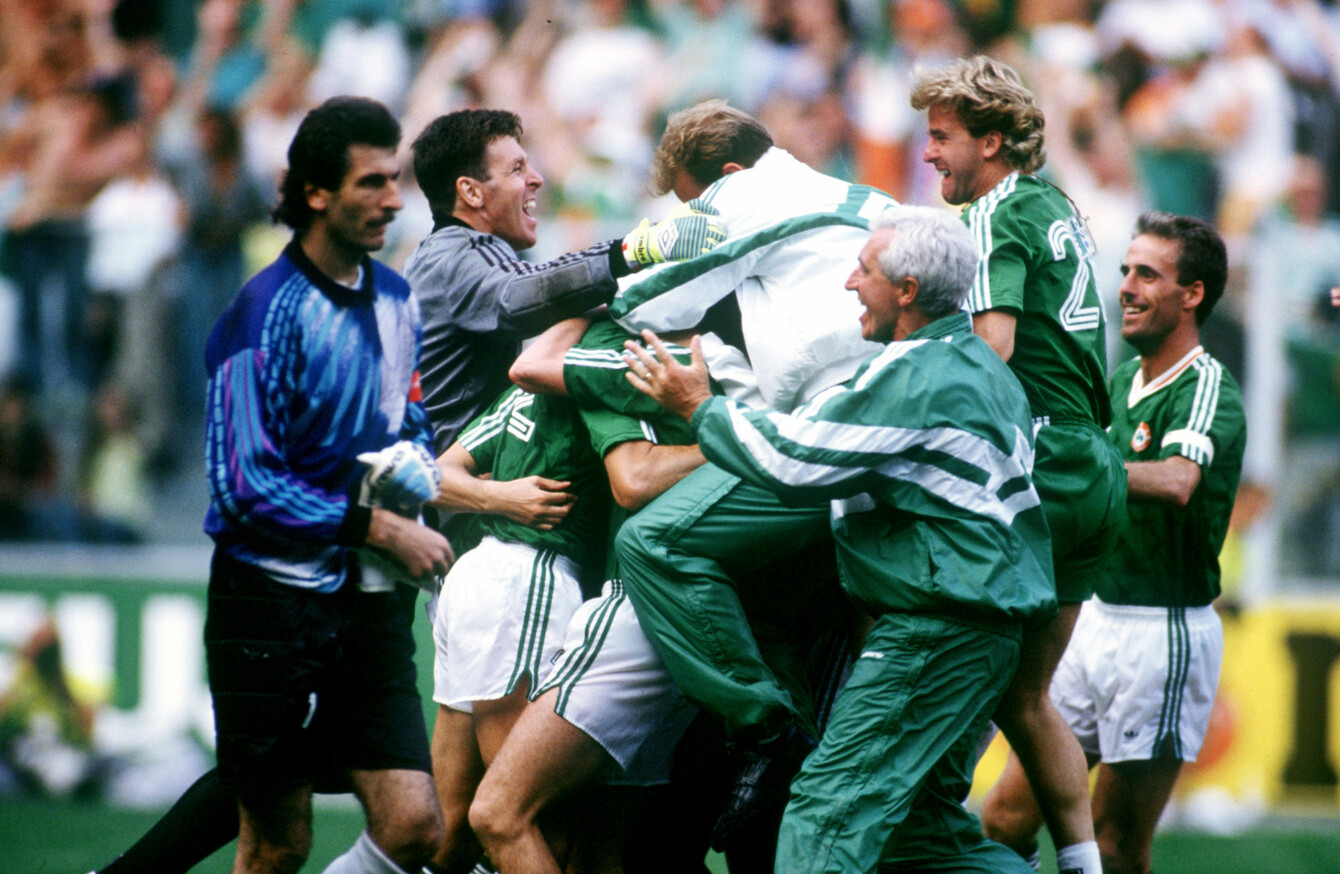 What was that Romanian keeper's name again?
Image: Peter Robinson/EMPICS Sport
What was that Romanian keeper's name again?
Image: Peter Robinson/EMPICS Sport
THE FOOTBALL ASSOCIATION of Ireland (FAI) has launched a tender to design and build a large-scale exhibition ahead of Ireland's hosting of a number of matches at the Euro 2020 tournament.
That exhibition will be ready by the end of this year, and will travel to a number of different venues around the country as it celebrates the history of Irish football ahead of the competition two years from now.
Instead of the usual format of one country hosting the entire tournament, Euro 2020 will take place across twelve cities, including London, Amsterdam and Dublin.
The FAI said in its tender that the four matches to be played in Dublin "will comprise the single biggest international event ever to take place in Ireland".
To coincide with the tournament, the FAI said it had collaborated with Dublin City Council and the Department of Transport, Tourism and Sport to decide on an exhibition to celebrate the 60th year of the Euros, as well as the "importance of football in Ireland as we approach the 100th anniversary of the FAI".
The exhibition will be unveiled this December, coinciding with the live televised qualifying draw for Euro 2020, which is being hosted in Dublin.
The FAI said it wants to partner with a company that is "not alone capable of developing an exciting and interactive exhibition but one which will also manage the exhibition as it travels to a minimum of eight venues outside of Dublin during the course of 2019/2020″.
It is envisaged the exhibition will include video, audio, photography, jerseys, match programmes and other memorabilia. The specific elements will be developed in conjunction with the FAI. Interactivity, excitement and engagement will be important parts of the experience.
It added that it wanted suitably qualified companies to fully manage the exhibition from design concept to build, and also including the acquisitions the screens and other technology, the "interpretation of visitor journey", security, insurance, staffing, logistics, transport and storage.