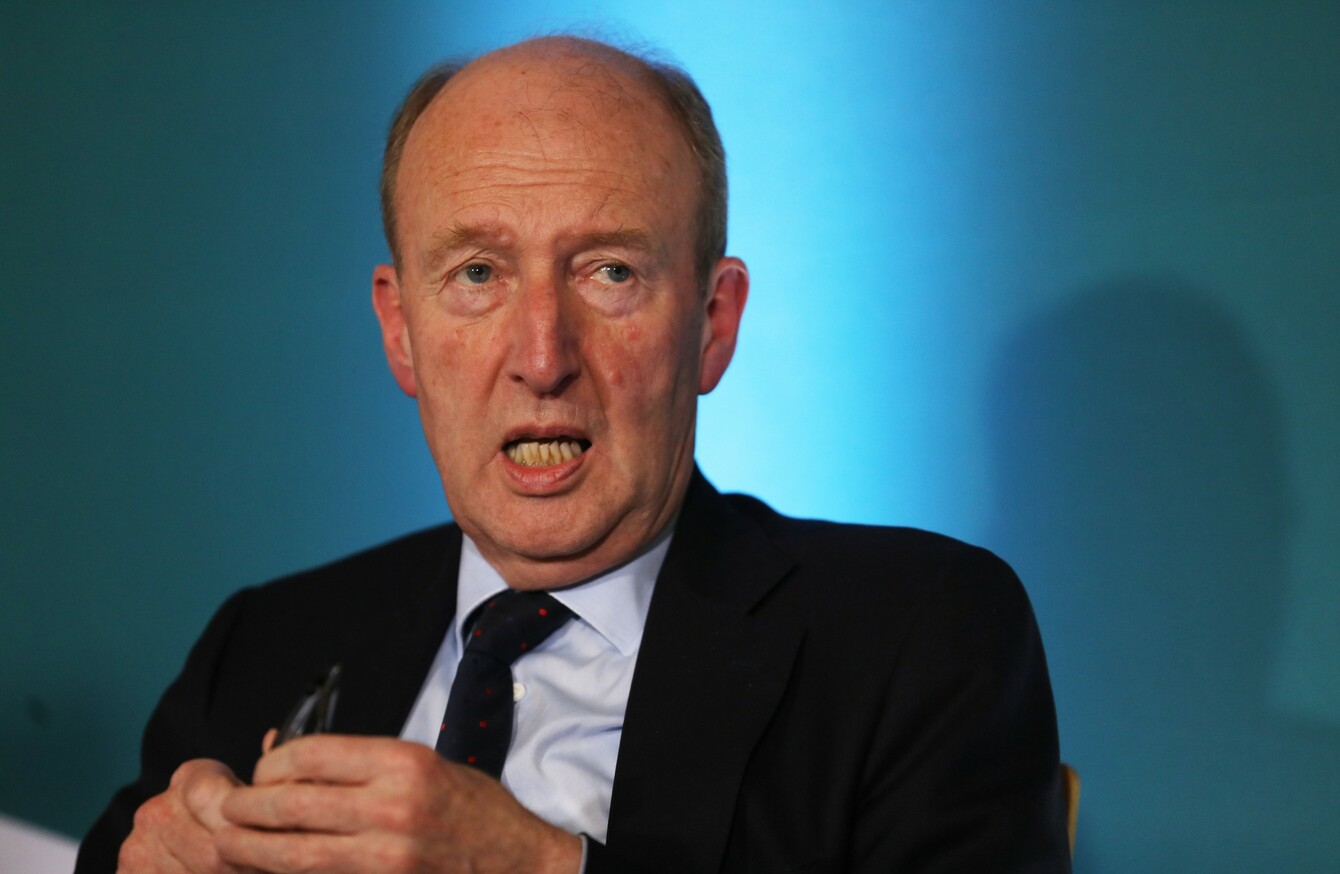 Sports Minister Shane Ross
Image: Eamonn Farrell via RollingNews.ie
Sports Minister Shane Ross
Image: Eamonn Farrell via RollingNews.ie
Updated Jan 30th 2020, 2:01 PM
A REFINANCING ARRANGEMENT for the Football Association of Ireland (FAI) involving Bank of Ireland, the government and Uefa has been announced. 
The FAI is currently saddled with debts of around €62 million and in need of an injection of around €18 million to remain solvent. 
Minister Shane Ross said following a meeting today that they will be restoring Sport Ireland funding for football development programmes of €2.9 million annually, doubling this amount to €5.8 million each year from 2020 to 2023.
"€800,000 of that funding will support programmes that underpin the development of the men's and women's national leagues," he said.
"We will also provide an interest-free loan of €2.5 million each year from 2020-2022. This is to safeguard our interest in the Aviva Stadium – where Ireland is hosting four games in the upcoming Euro 2020 Championships. This finance will be payable directly to the stadium operations company, and will be repayable from 2024 onwards."
He said that: "All of these measures, taken together, will ensure that Irish football has a secure future."
It means that the staff, players, coaches, volunteers, the schoolboy and girls clubs and the League of Ireland can feel reassured that we have their back and are supporting them to a brighter future. There will be no programmes of compulsory redundancies.
Ross described the news as a "new dawn for Irish football". He said that it has been a "difficult journey to get to this place, where we can finally heave a sigh of relief knowing that Irish football has a secure future".
Ross said that: 
"We can now look forward to a rigorous rebuilding of the FAI from a toxic, autocratic, unfit-for-purpose organisation to a fresh, cleansed association that can honourably represent and support Irish football, at home and also on the world stage."
The financial assistance is "absolutely conditional" on the reforms being implemented, said Ross. 
Among the conditions are that former FAI Board members are not allowed to be appointed to any FAI Board Committees (former Board member John Earley was recently appointed to the FAI's High-Performance Committee); that the number of independent directors on the 12-person FAI Board be increased from four to six; that all low to middle-income FAI employees are insulated from mandatory redundancy for 18 months; and that the remuneration of the CEO is kept in line with the government's pay guidelines. 
Earlier this month, FAI chairperson Roy Barrett met with Uefa, Sports Minister Shane Ross and Bank of Ireland in order to secure a financing package to keep the Association afloat. 
A Uefa delegation also met with Minister Ross and Bank of Ireland's – the FAI's main creditor – in recent weeks to discuss the financial crisis at the Association.
With reporting by Gavin Cooney and Aoife Barry