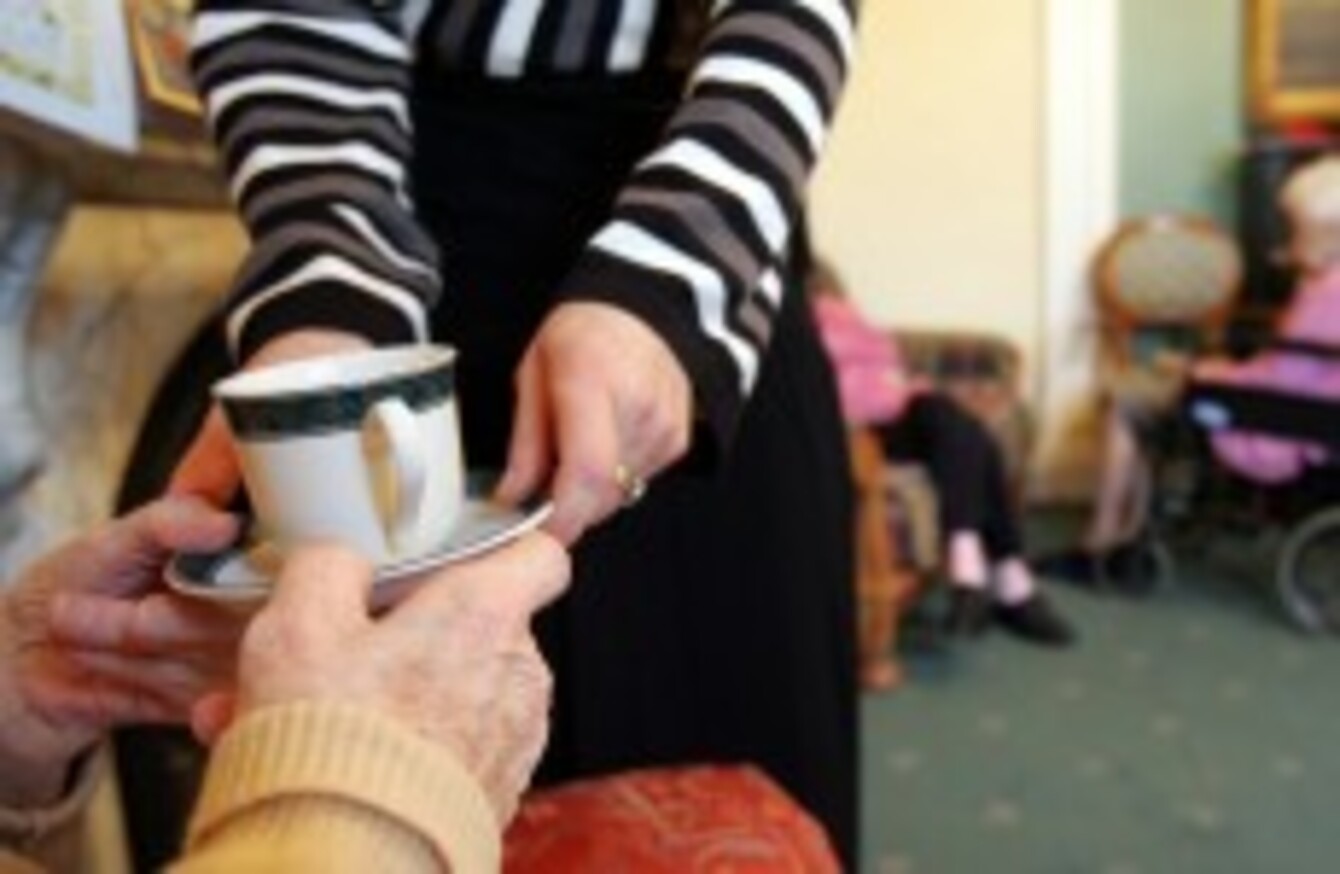 Image: Leon Farrell/Photocall Ireland
Image: Leon Farrell/Photocall Ireland
Updated 2.18pm
AGE ACTION HAS hit out at the Department of Health as it considers an increase in the amount paid by people to stay in long-term nursing home care.
It's part of an unpublished review of the HSE's Fair Deal scheme. This scheme allows people to make a contribution towards their nursing home care, after which the State pays the balance.
Details of the financial sustainability of the scheme were questioned last night on RTÉ's Prime Time. The programme revealed a number of options being considered about putting the scheme on a better financial footing.
Although one option suggested increasing the State's contribution, most looked at nursing home residents and their relatives contributing more.
Age Action has today branded the proposed changes as "unfair and unjust".
Spokesperson Eamon Timmins said:
The proposals to increase the level of these charges would add insult to injury and would be opposed by older people and their families
"While the entitlement to a public bed exists in other parts of the health system, the introduction of the NHSS in 2009 extinguished the public bed in a nursing home, so that older people who need round-the-clock nursing care are left with the choice of signing up for the Fair Deal or paying the full fee privately."
The charity noted that under the current system, someone on the state pension only has €46 per week after charges.
This is what is left to spend on therapies, specialised wheelchairs or equipment, and essentials like soap and shampoo.
The amount of assets such as savings and properties that currently have to be contributed under the scheme is capped at 7.5%. Prime Time reports that the review states this increase to 10%.
For this purpose, the first €36,000 of assets (€72,000 for a couple) is not part of the calculation but the government will now consider reducing this.
The programme also showed how those availing of the scheme are currently required to contribute 7.5% of the value of their family home each year for a maximum of three years. The review says this three year cap could be reconsidered. 
The review also looks at whether the law could be changed to allow Fair Deal charges be deducted from direct from pensions.
The review also lays out a consideration which could see older people contributing to the cost of community services through a charge on their estate after their death.
Only today Health Minister Leo Varadkar announced an expansion of the Fair Deal scheme that would see transitional beds currently in use in emergency departments replaced by sustainable, more cost-effective beds under Fair Deal.
Additional reporting by Nicky Ryan. Published 11.12pm, 2 April