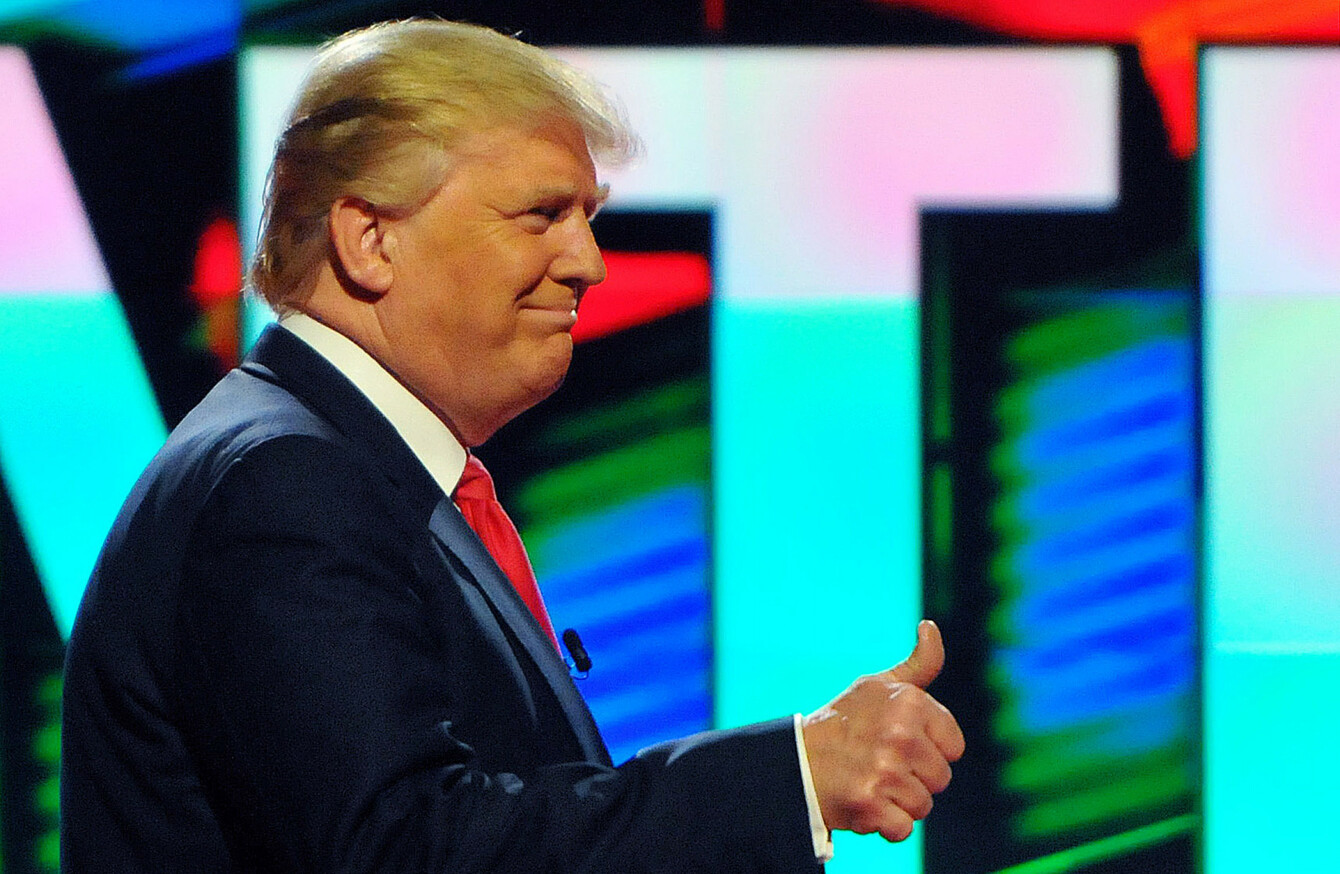 Image: Craig Rubadoux via PA Images
Image: Craig Rubadoux via PA Images
BEFORE YOU SAY it, yes, we know "fake news" has two words, not one.
Despite that hurdle, it passed a number of Collins Dictionary's tests to become its word of the year for 2017.
Despite it being a relatively new term, the meaning of "fake news" has been skewed from its (recent) original meaning. It was used to describe websites that created stories based on conspiracy theories, or uncorroborated comments on the internet, or completely fabricated sensational stories that are neither confirmed or double-checked.
The sole purpose is that these fabricated stories would drive traffic to the site and earn revenue through advertisement, without regard for what is true or necessary information.
But the phrase has been somewhat hijacked as time has gone on, with US President Donald Trump as the main influencer in its changed meaning.
The phrase has been used frequently by Trump and members of his administration to criticise the media's coverage of his presidency and the many scandals that he's been plagued with in less than a year of his presidency.
On Tuesday, Trump accused "fake news" of sensationalising the story of his campaign manager and advisor Paul Manafort being accused of conspiracy against the US and conspiracy to launder money.
Trump said in a tweet that "the Fake News is working overtime. As Paul Manafort's lawyer said, there was 'no collusion' and events mentioned took place long before he came to the campaign."
He later tweeted "Fake News weak!" during a criticism of why the media aren't paying more attention to the former advisor of Hillary Clinton, John Podesta.
In a tweet a few days previously, Trump thanked former president Jimmy Carter for saying that the "fake news" media had been "harder on Trump than any other president certainly that I've known about".
#Open journalism No news is bad news Support The Journal

Your contributions will help us continue to deliver the stories that are important to you

Support us now
That's taking the meaning of "fake news" as being biased, unprofessional or unfair, which is separate to completely fabricated (though neither are great, to say the least).
Collins Dictionary itself defines fake news as "false, often sensational information disseminated under the guise of news".
The Merriam-Webster Dictionary defines it as "frequently used to describe a political story which is seen as damaging to an agency, entity, or person".
It has quite a comprehensive history of how the term has been used for the past 125 years here.