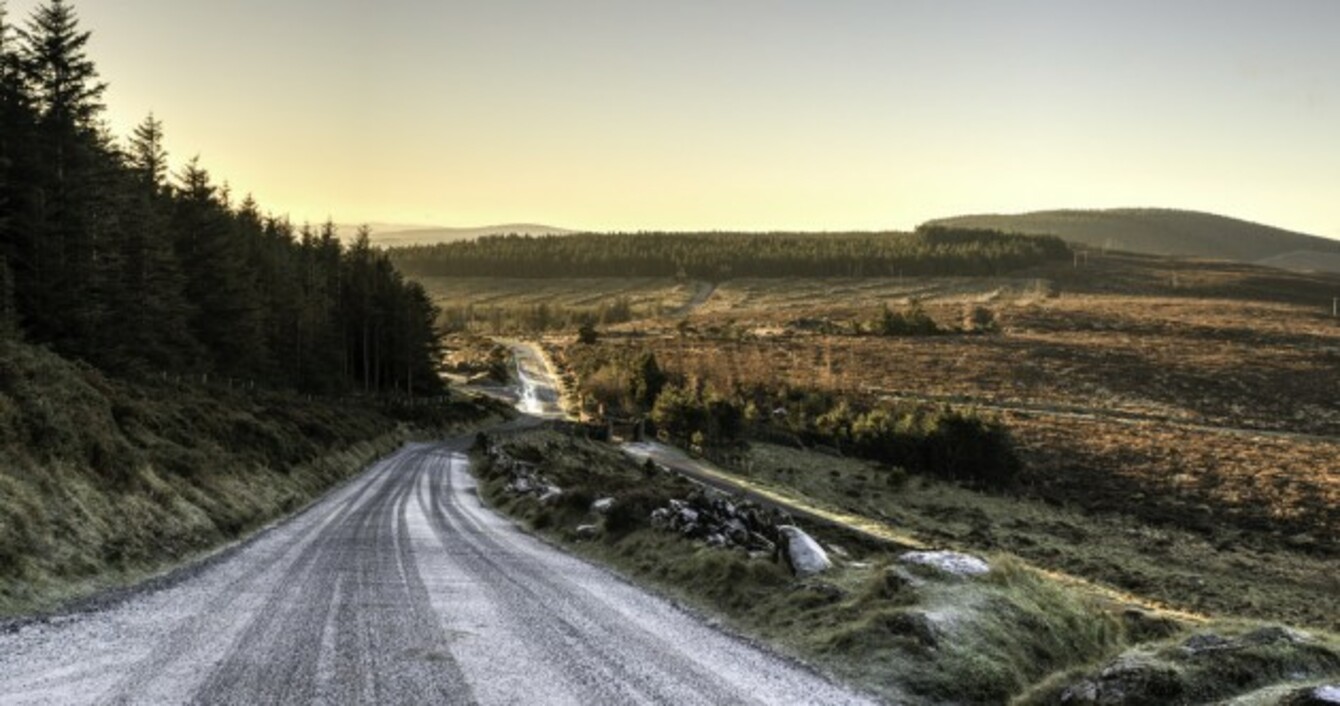 IRELAND IS FULL of spectacular scenery, from the Ring of Kerry down south all the way up to Donegal's Inishowen Peninsula.
For Dubliners, though – once you factor in packing up the car, getting kids ready and driving time though, the idea of heading off on a cross-country road trip at short notice becomes less and less likely. And let's face it, less appealing too.
Luckily, there are heaps of picturesque driving routes that don't take quite so much time and effort to access. Here are just three scenic family road trips, all within 60 minutes of Dublin city.
Dalkey and Killiney, Co Dublin
Source: Instagram/@denise.panz
What'll I see?
Coastline, cliffs and some seriously lavish houses along Vico Road. Start off in the pretty Viking town of Dalkey, and see if you can spot some of the area's more famous residents: Bono, Van Morrison and Neil Jordan all own properties here. Take in the views of Killiney Bay as you drive along the coast road. Then stop off for a walk up Killiney Hill, before heading down into Killiney and the beach.
How do I get there?
From Dublin city centre, head south for Ballsbridge. It's a straight road along the N31 past Seapoint and through Dún Laoghaire before you hit Dalkey.
What's the driving time?
From the city centre with normal traffic you should hit Dalkey in under 40 minutes.
Sally Gap and Glendalough, Co Wicklow
Source: Instagram/@exploreisle
What'll I see?
Sally Gap is one of two passes across the Wicklow Mountains. From Dublin it's a beautiful drive south along the Gap past blanket bog and mountains. Head for the Glendalough Valley, the site of an ancient monastery and home to some of Ireland's best lake views. As well as a visitor centre, Glendalough has walking trails of varying difficulty levels, so bring a picnic and your walking shoes.
How do I get there?
Once you get onto the M50, take exit 12 toward Firhouse and follow signs for Old Military Rd/R115. Old Military Rd will bring you right through Sally Gap south to Laragh, where you can turn off to the right for Glendalough.
Source: Instagram/@tomk984
What's the driving time?
From Dublin you'll get to Sally Gap in 50, and it's another 30 minutes to Glendalough. If you're short on time, you can skip Sally Gap, go around the mountains through Bray and Roundwood, and be at Glendalough in an hour.
The Hill of Tara and Boyne Valley
Source: Instagram/@ledingham_p
What'll I see?
Meath residents will tell you that a quarter of the landscape of Ireland can be seen from the Hill of Tara. That may or may not be true, but you can definitely see a whole lot from that high-up vantage point. Tara is one of Ireland's most important ancient sites, once the residence of the High King of Ireland. It's in the heart of the Boyne Valley, meaning you'll be in driving distance of Newgrange, Monasterboice and Trim Castle too.
How do I get there?
Get onto the Navan Rd heading toward Blanchardstown, then take the M3 until junction 6 and the R125 exit to Dunshaughlin/Trim. For there it's a ten minute drive.
What's the driving time?
From Dublin city you'll get to the Hill Of Tara in 30 mins, and from there it's another 20 mins west to Trim, or 30 mins north-east to Newgrange and onward north to Monasterboice.