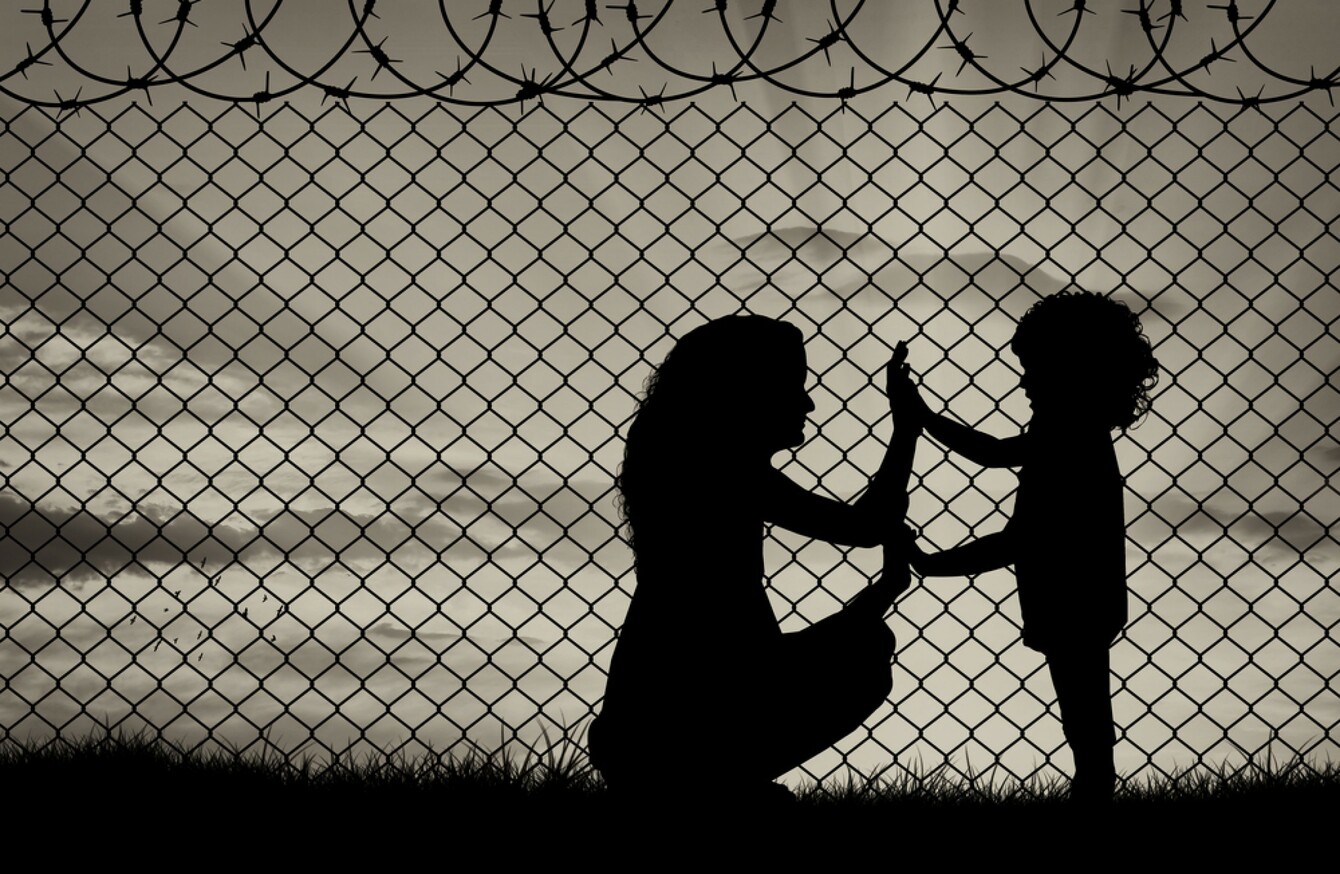 Image: Shutterstock/Prazis
Image: Shutterstock/Prazis
THERE HAVE BEEN calls for a new prisoner parenting programme to be rolled out to all prisons around the country.
The Family Links programme works to improve relationships between prisoners and their partners and children by developing a more family supportive environment within the prison itself.
Evidence shows that maintaining imprisoned fathers' contact with their partners and children can reduce reoffending and protect children from getting involved in criminal activity in the future.
A total of 15 families – with 28 children whose fathers were in prison – have already taken part in a pilot project over 18 months.
Family relationships 
Minister for Justice Frances Fitzgerald today launched a report by the University of Limerick into the impact of family relationships on multi-generational offending.
The report, authored by Professor Orla Muldoon and Daragh Bradshaw, finds that imprisoned fathers who maintained a positive relationship with their children are six times less likely to reoffend.
The Family Links programme was developed in partnership between the Tallaght based Childhood Development Initiative (CDI), the Irish Prison Service (IPS) and the Parents Plus Charity. Its delivery was supported by the Bedford Row Family Agency in Limerick.
Four different training courses were rolled out for prison staff during the programme, particularly working with prison officers and prison education staff.
Formal parent education was delivered to the prisoners, while their partners received similar supports in the community and enhanced family visits took place.
Fitzgerald said the programme should have an "enormous impact" on the prison service and society at large.
"The Family Links Initiative is highly innovative in many aspects: the engagement of multiple stakeholders in its delivery, the direct involvement of prisoners' families and the evidence based approach all contribute to a potentially highly effective intervention," she said.
She went on to say that intergenerational crime within families can be interrupted if the system can help change and support family relationships while a family member is in prison.
The minister said the programme has already been trialled in Limerick Prison and Wheatfield Prison, and she hopes it can be rolled out to prisoners around the country.
Director General of the Irish Prison Service Michael Donnellan said "an evidence based approach to improving prisoners' relationship with their families, and the role model which fathers provide for their children, will reduce criminality and ultimately be of great benefit to society".