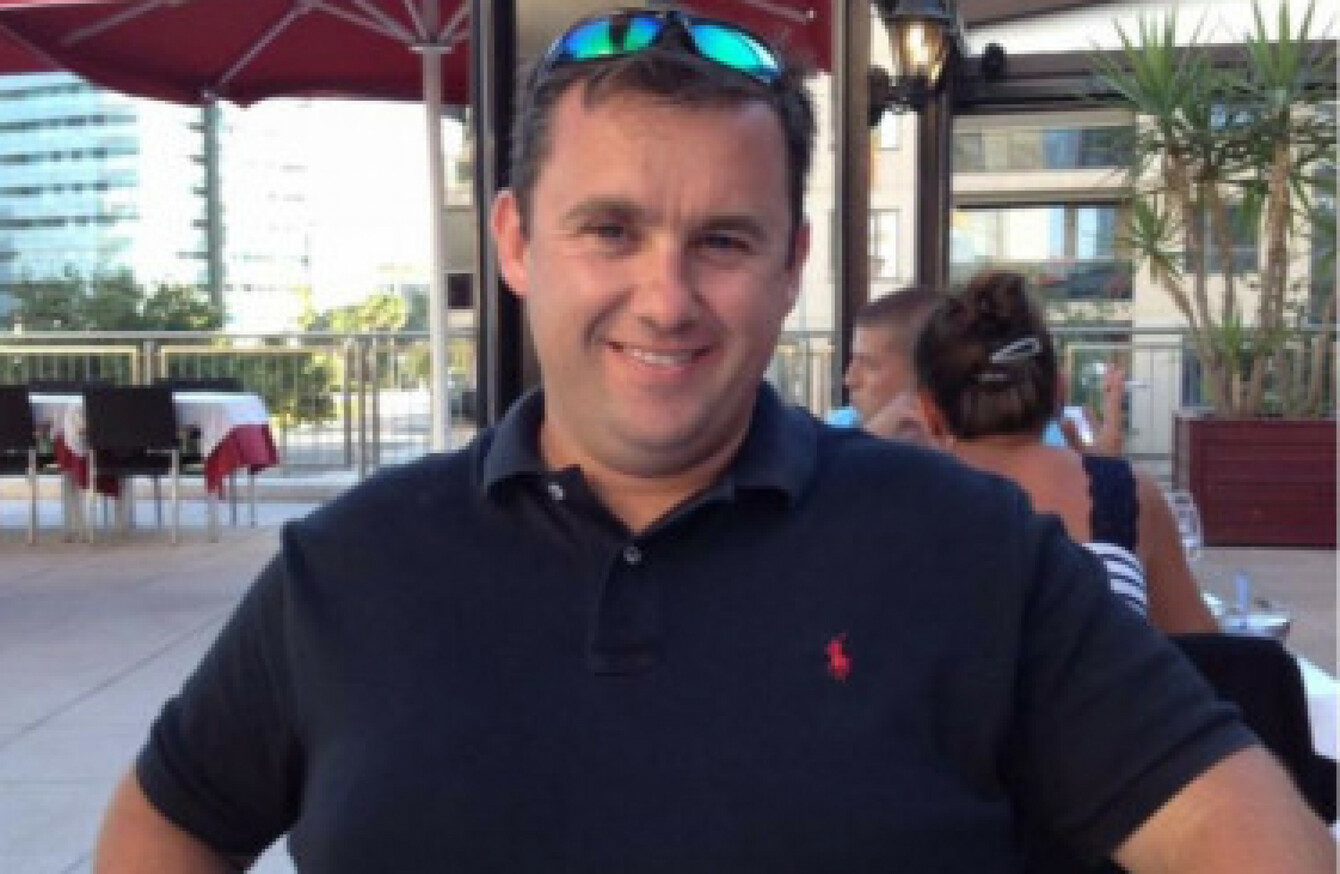 Jason Corbett
Image: Facebook
Jason Corbett
Image: Facebook
Updated 10.34am
THE FAMILY OF Jason Corbett has thanked supporters in the wake of yesterday's guilty verdict in the murder trial of Jason's wife Molly Corbett and her father Thomas Martens.
Both were found guilty of second-degree murder at Davidson County Superior Court in North Carolina yesterday.
They are beginning prison sentences of 20- to 25-years.
Jason's older brother Stephen Corbett yesterday expressed his gratitude to everyone who had helped the family carry on through their loss.
Fighting back tears, he thanked the 600 people, who, in solidarity with the Corbett family, attended a candlelit vigil in their home city of Limerick shortly after the murder.
"There was a whole city behind us. We couldn't thank everyone individually. There was more than a city behind us — we had support from all over the world, but, I'll never forget the day Limerick city got behind us."
He added:
It's been two years of a nightmare. My brother is still gone. It won't bring my brother back.
His sibling Wayne thanked the jury and prosecution team, as well as the police, for helping to deliver "justice for Jason".
I can't say enough about them. They were absolutely brilliant. I'd also like to thank the jury. It was a long process and they had to sit through a lot of evidence, and I'm glad they came to the decision they came to.
"They determined what was the truth and what wasn't. They were able to differentiate who was telling the truth, and pictures don't lie.
All the people who helped us down through the last two years I can't thank them enough.
His 76-year old mother, he said, was too emotional to talk to reporters.
"She's delighted," Wayne Corbett said.
The verdict had been a relief for his parents Rita and John, he said. The family "can all now grieve for Jason without having to worry about the court case".
"It's very difficult to comprehend what they did to him"
Speaking to Cormac Ó hEadhra on RTÉ's Today with Sean O'Rourke this morning, Wayne Corbett said that seeing the images taken from the crime scene during the court case was "extremely difficult" for the whole family.
He said: "It still is affecting me. It's hard to break it down. There were about 700 photographs taken of Jason and the crime scene.
The autopsy photos – it is very difficult to comprehend what they did to him… they didn't just kill him. They slaughtered him.
Wayne said that the family did not have a "natural liking" for Molly Corbett or Thomas Martens but that they all got on for Jason's sake.
"He fully intended on coming home to Limerick," he said. "I'm sure it was [a motivating factor for Molly]. She didn't want the kids to go."
Also speaking on the show was Catherine Fitzpatrick, the sister of Jason Corbett's first wife, Mags. She described the frustration friends and family felt at the self-defence argument put forth during the court case.
She said: "He was a good man, and a wonderful father. It made me angry they were going to tarnish his name. It was all just lies."
On the subject of Jason's children, the pair said that they would be very well looked after by family and friends despite having their father "brutally taken from them".
Courtroom letter
A letter read out to the court yesterday on behalf of Jason's son Jack Corbett (13) said that Molly Corbett would be "remembered as a murderer".
"She will always be remembered as the person who killed her husband for no reason. She will always be remembered as a murderer."
Molly Corbett, Jack wrote, had deprived him and his younger sister Sarah of a "kind, loving and adoring father".
The children's mother, Mags Corbett, died of an asthma attack in 2006. Their father married Molly Martens in 2011 and later moved to North Carolina.
Wayne Corbett said yesterday that the two children were "doing fine" in Limerick.
US authorities
After the trial, Tracey Lynch, the sister of Jason Corbett, thanked the Davidson County prosecutors for their service.
She said the family was appalled by the brutality and added that the family will do its best to keep Jason Corbett's memory alive.
"One of them swung a heavy metal bat at Jason. One of them used a brick," said Lynch, outside the Davidson County Courthouse.
A brick that had been on her night stand. When we sat through the evidence, we found the evidence so unbelievable. Who keeps a brick on their night stand?The jury fulfilled their duty, and we promise we will fulfill our duty to help create a great future for Jason's children, who he loved.
Davidson County District Attorney Garry Frank said the "sheer ferociousness" of the injuries to Jason Corbett was the most damaging piece of evidence.
Frank said the Corbett family had apprehensions about whether the United States court system would serve them well, but added that the family has expressed its appreciation.
"We honestly felt like we put on the relevant evidence that was permissible to give the jury the chance to make a decision," Frank said.
"We are gratified that they believed our position on the case. We believe justice has been done."
- Additional reporting by Sean Murray, and Ben Coley in North Carolina