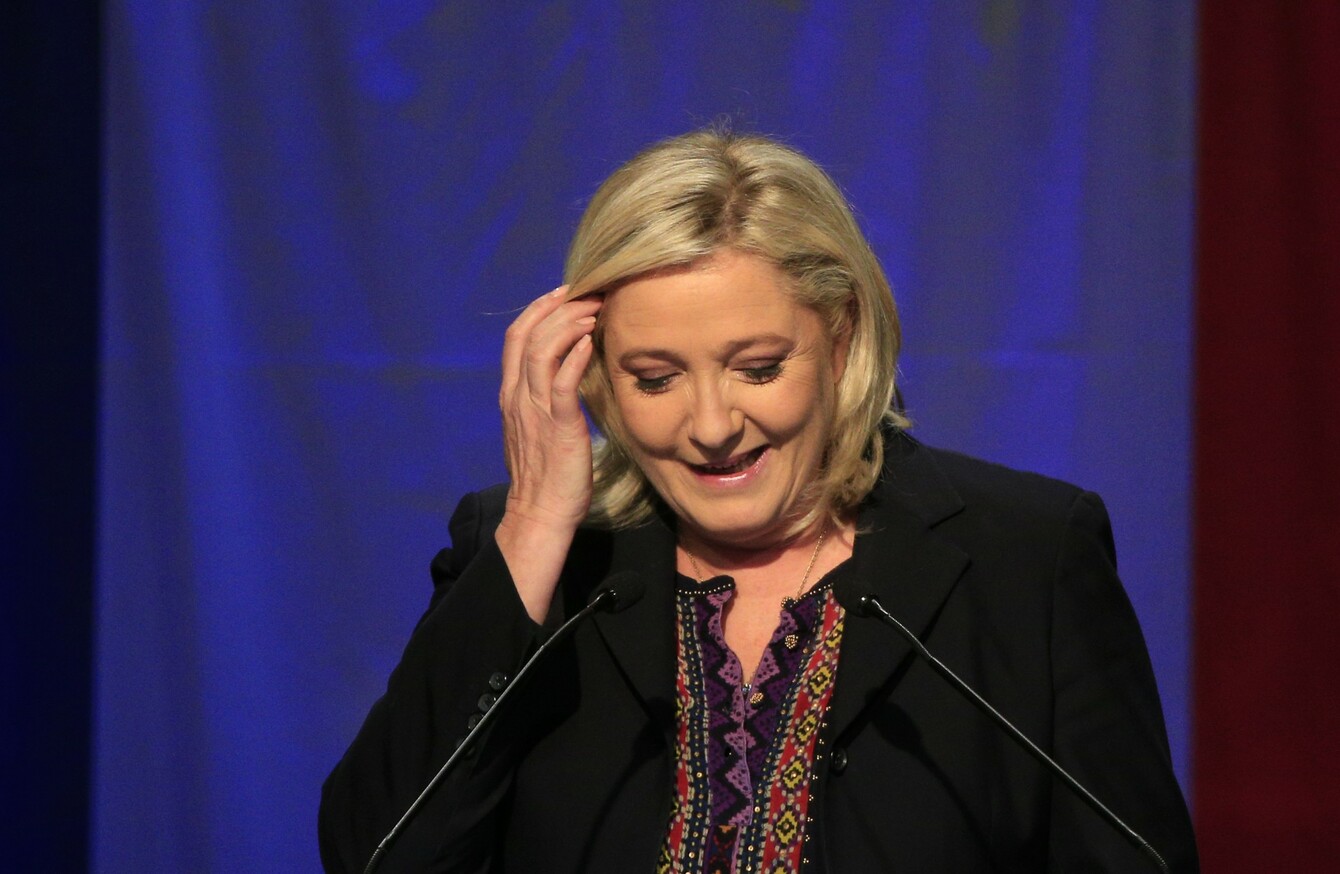 Marine Le Pen
Image: AP Photo/Thibault Camus
Marine Le Pen
Image: AP Photo/Thibault Camus
YESTERDAY'S ELECTION IN France saw gains made by the far-right National Front party.
Although not winning a single region, it saw a big increase in its vote, taking 28% of the national share in the first round.
The party's leader Marine Le Pen has come out in defiance following the party's defeat, saying that French "patriots" had voted for her party, and that it had gained 800,000 voters in a week.
So we want to know, could the far-right ever become a force in Ireland?