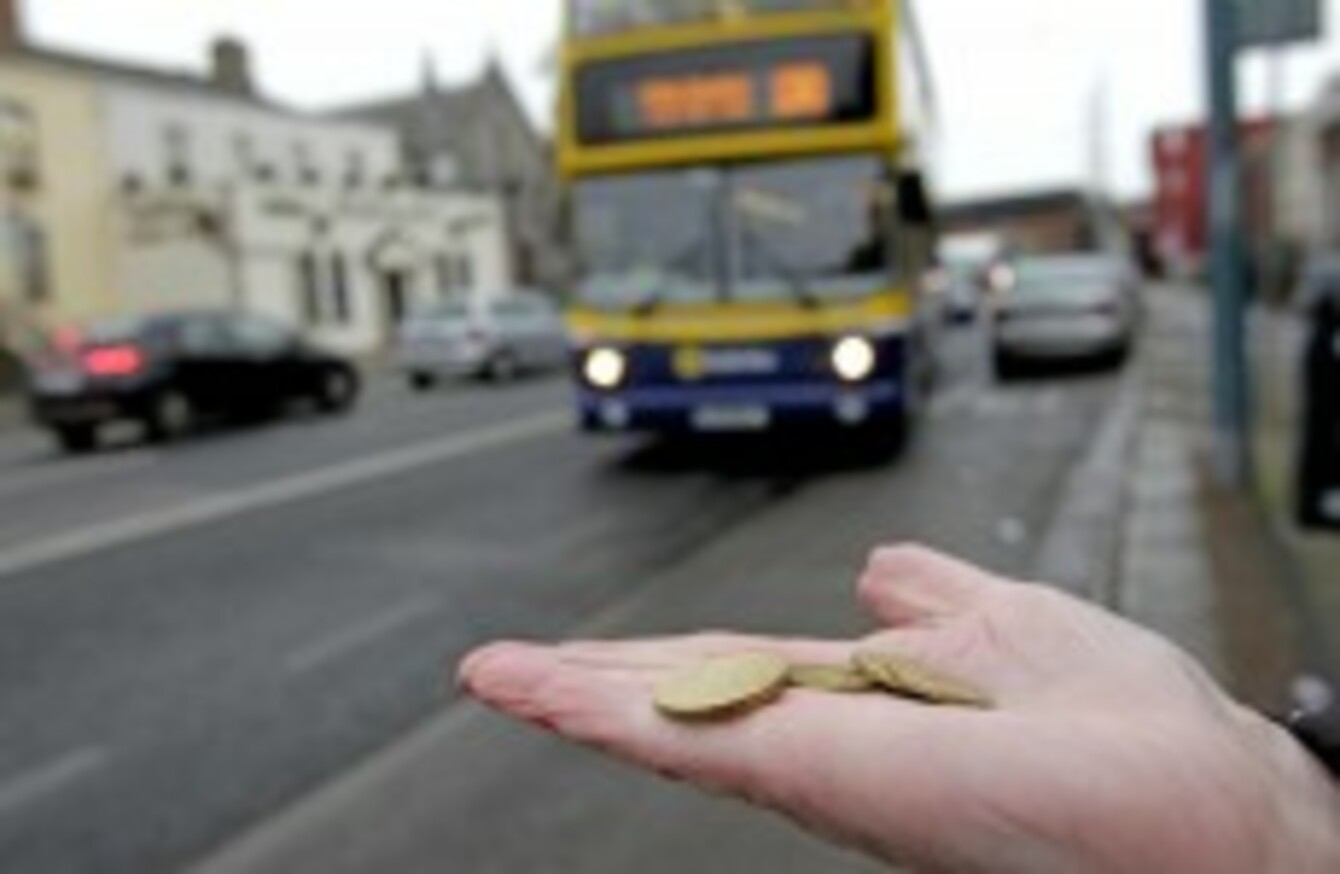 Image: Julien Behal/PA Wire
Image: Julien Behal/PA Wire
Updated 22:54
BAD NEWS FOR passengers: the National Transport Authority has announced fare increases for buses, trains and Luas from next week.
Fares for monthly and annual tickets on Dublin Bus, Bus Éireann, Iarnród Éireann and Luas will increase from 1 November, while fares for cash tickets, Leap Cards and pre-paid tickets will go up from 1 December.
Dublin Bus cash fares will rise by between 15 cent and 25 cent depending on the length of the journey, while Bus Éireann cash tickets will increase by up to 9 per cent.
Pre-paid tickets will increase by between 5 and 7 per cent on Bus Éireann and by approximately 10 per cent on all Dublin Bus pre-paid tickets.
Luas cash tickets will rise by between 3.4 per cent and 8.3 per cent, with single peak-time tickets on both the Red and Green lin rising from €1.70 to €1.80.
The head of the NTA Gerry Murphy said that the fare increases were needed as passenger numbers dropped and fuel costs grew. He said that the hikes would help "protect service delivery at a time of reduced incomes for the operators".
The price hikes had been widely anticipated after the Government reduced its payments to the State-subsidised companies in Budget 2014.
Dublin Bus cash fares will rise from €1.65 to €1.80 for a journey of 1-3 stages, and from €2.15 to €2.35 for journeys of 4-7 stages – an increase of 9.3 per cent.
Fares for journeys of 7-13 stages will rise from €2.40 to €2.60 – an increase of 8.3 per cent – while journeys over 13 stages will rise from €2.80 to €3.05.
NTA boss Gerry Murphy encouraged passengers to use Leap Cards where possible as the fares as significantly cheaper than cash fares.
He also said that the national public transport companies need to stabilise their financial situation quickly in order to minimise service cuts and return the companies to a stable financial footing.
"Cost reduction programmes have been put in place by the operators, but these have taken time to implement, and costs have not fallen to the same extent as the subsidy and revenue base," said Murphy.
"Public transport fare increases have been necessary in recent years as the [NTA] has had to protect the services as much as possible," he said.
The fares will be in place for 12 months.
First published at 11:57