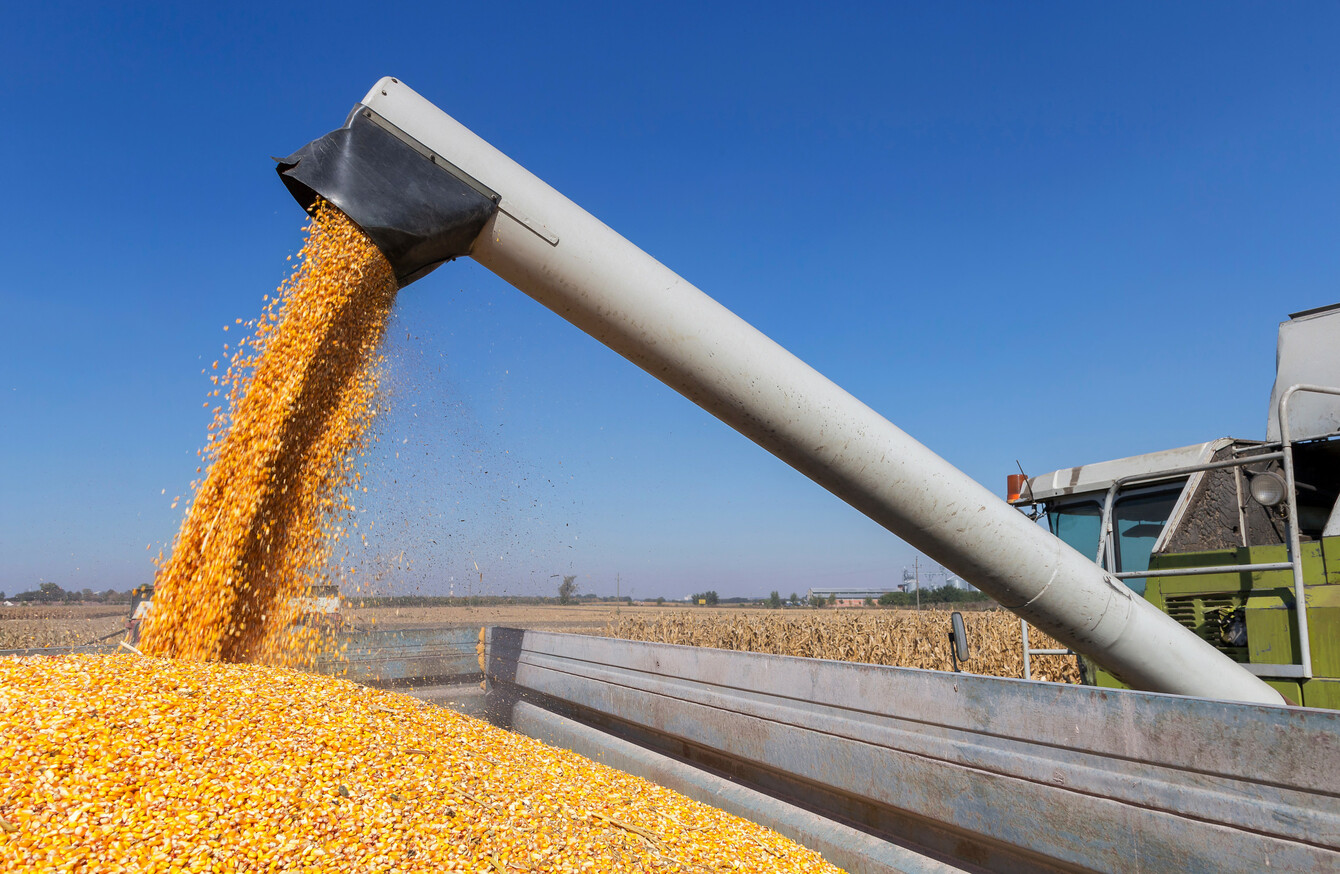 Image: Shutterstock/RGtimeline
Image: Shutterstock/RGtimeline
A FARMER IN the United States was forced to saw off his own leg using a pen-knife after he got trapped in farming equipment. 
Kurt Kaser, a grain farmer in Nebraska, was moving grain on his farm from one silo to another using an auger – a large drill-like machine – when he became trapped on 19 April. 
The machine then began pulling him in further, so he reached for his pen-knife and began to cut at his leg until it became detached, eventually freeing the rest of his body. 
"When it first happened I remember telling myself this ain't good, this ain't good at all," he told ABC News. 
"It just sucked my leg in and I was trying to pull out and it kept pulling," he said. 
"I thought how long am I going to stay conscious here because I didn't know what to expect and then I felt a jerk as it was going in – it was gonna grab me and pull me in further."
Kaser had been a grain farmer for more than 40 years and had a few close calls before but none as severe as this one, he said. 
"I felt the pocket knife in my pocket and I thought the only way I'm getting out of here is cut it off so I started sawing on it. 
"When I was cutting it, the nerves endings, I could feel just a ping when I'd start sawing around that part.
Once he had escaped, he dragged himself to the nearest phone to call for help and managed to stay conscious until he reached the hospital. 
Kaser has been going through rehabilitation therapy since, and said he was planning to get back to farming as soon as possible. 
"It is what it is, make the best of it is all you can do. It could always have been worse.
"I paid the price here of being in a hurry and not paying attention," he added.